Mesh for baby food
Ultimate Guide to Baby Feeders: Mesh and Silicone
You may have seen baby feeders, whether mesh or silicone, and wondered what they are for. They are a great tool for feeding babies and toddlers—and are especially awesome for teething relief. There are many on the market though, so today I'm sharing the best of the best.
Baby Feeder
A baby feeder is made up of an easy-hold handle and a little pouch with lots of holes. The idea is that the holes allow some of the flavor and texture of the food to come out, without the concerns that may come with larger pieces of food.
This means you can worry less when it comes to choking risks.
One thing to keep in mind: They don't allow babies to have the full texture experience of the food—since the texture is mostly the mesh of the feeder. That means you don't want to use one of these for every meal (or even most meals).
Lots of exposures to lots of textures helps babies and toddlers gain confidence in handling all sorts of foods, which can make feeding kids a lot easier over the long run.
But an infant feeder can be a handy tool to have in the mix, especially if on the go, starting to transition to baby food, or trying out a new food that has you a little nervous.
And they are a great way to offer cold teething relief to soothe baby's gums.
Baby Fruit Feeder
Many people like to use baby feeders to offer fruit, either fresh or frozen, since the product is a safe way for baby to suck on and explore the flavor of a wide range of fruit.
TIP: Another name for this is Baby Fruit Pacifier.
Best Baby Food Feeders
Below are my top picks for infant feeders chosen for ease of use, durability, and ease of care (as in washing!). There are different materials listed, as well as specific information on each product.
Best Mesh Feeder
Munchkin Baby Feeder, sold in a set of two. (Or choose the ones that come with travel caps.)
This baby feeder has a streamlined, simple design of a mesh bag for the food and a ring for baby to hold onto.
Small, digestible pieces of food come through so baby is getting some nourishment (and comfort if using for teething) without the risk of choking. It's about $7 for two of them.
Best Silicone Feeder
Boon Silicone Feeder
This baby feeder, which is priced at under $6, is made from durable silicone and can be used with fresh or frozen foods. The interior stem forces food toward the tiny holes in the feeder and the small handle is sized just right for baby's little hands.
Kidsme Baby Feeder
Baby Feeder Pacifier Combo
Kidsme Food Feeder
This popular Kidsme feeder has a replaceable silicone pouch that comes in two sizes, so you can adjust and replace as your child grows. It has a unique handle style that some babies may prefer and can be used as a pacifier too. It's usually priced around $15 and is recommended for ages 4-24 months.
What baby foods should I put into a baby feeder?
Here are some fruits that are good to serve in a baby feeder:
Raspberries, fresh or frozen
Strawberries, fresh or frozen
Blackberries, fresh or frozen
Cantaloupe
Honeydew
Banana
Mango, fresh or frozen
Roasted sweet potato
Roasted butternut squash
Ripe fresh pear
Fresh cucumber, skin removed
Watermelon
Cooked red meat such as steak
Frozen grapes (These are NOT safe served to a child this age in any other way as they are a choking risk. They are fine served inside the feeder, though.)
TIP: You can use frozen fruit or ripe fresh fruit that's soft and easy to gum. Avoid any fruits or veggies that are very hard as baby may be frustrated by that texture.
Frequently Asked Questions
What age can baby use a mesh feeder?
Babies can use an infant feeder soon after starting solids around 6 months, or when they can easily hold it and bring it to their mouth.
How do I use a baby feeder to help with teething?
If you fill the feeder, whether mesh or silicone, with frozen fruit, you can soothe teething in infants who are eating solids or in toddlers. It's cold and yummy, yet requires no real work for the child to suck on, so it's comforting.
Are all of these baby feeders BPA-free?
Yes, if you choose a mesh baby feeder or one made from silicone, they are BPA-free.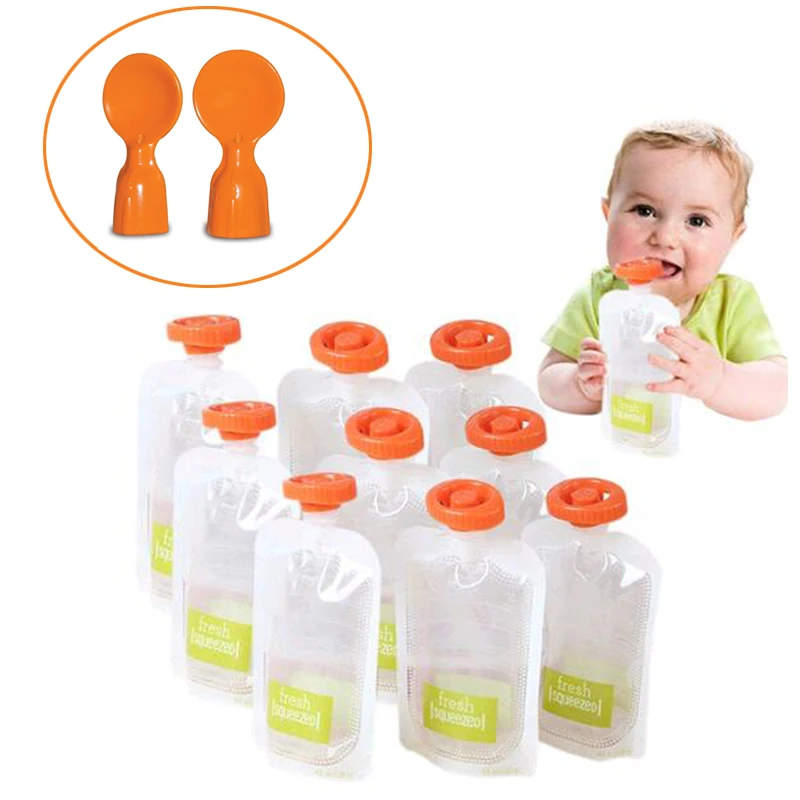 What's the best way to clean a baby feeder?
Try using a bottle brush or just running water to clean out the mesh. It should be fairly easy to clean if you avoid letting it sit too long with food in it!
Are baby feeders good for babies?
The one downside could be that if you rely on them too much, the child learns the texture of the feeder, rather than of the food. This can make it harder for a child to learn to move actual food around in their mouths and harder for them to accept a range of textures in the future when you don't want to be using the mesh feeder as much.
Because of that, I recommend using this product at limited times such as when on the go at a restaurant or to help sooth a teething infant, baby, or toddler.
This is not recommended as a way to feed your child at every meal.
If you are worried about choking, review this information on toddler choking and trust that if you serve foods that are easy to squish between your fingers, baby is sitting down at meals, and you are with them, they will learn to eat like so many other kids who have gone before them!
You May Also Like
Best Baby Puffs
Favorite Sippy Cups
Best Snack Containers
Best Lunch Boxes
Favorite Suction Bowls
Top High Chairs
I'd love to hear your thoughts on baby feeders in general or on these specific products, so please comment below to share!
This post was first published May 2019.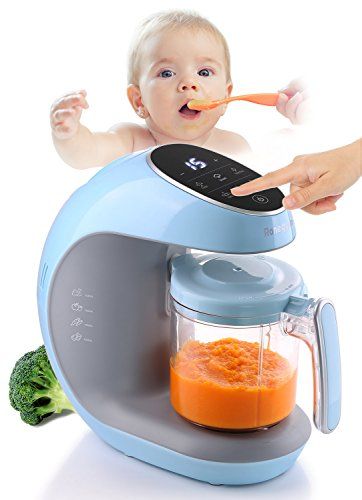 Best Foods for a Mesh Feeder
You've bought a mesh feeder (also known as a teething feeder) for your baby because you've heard they're a great way to allow your baby to feed himself safely.
But what on earth should you put in it?
 
One of the most popular foods given in a mesh feeder is banana – probably because pieces of banana can be as slippery as soap and very difficult for your poor baby to pick up! Frozen banana is great too.
But beware – you can ruin your feeder forever if you don't act quickly to clean it afterwards.
AS SOON as your baby has finished eating, start cleaning the feeder – otherwise, the leftover brown gunk can be very difficult to remove.
Even the dishwasher won't do a great job if the fruit is left on there for too long.
The best way to get the banana bits out is – quite simply – to hold the mesh feeder under running water and scrub it with a toothbrush (set aside for the purpose) or a stiff dish-washing brush.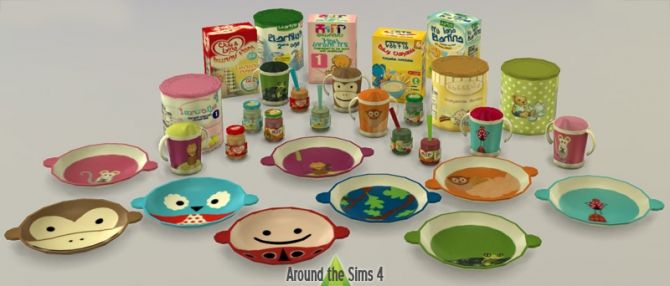 If the bits are particularly stubborn try soaking the bag in a 50/50 mixture of white vinegar and water.
Other great foods for putting in a teething feeder include
chunks of melon. Try pureeing melon then freezing it – excellent relief from sore gums if your baby is teething.

 

raw apple (apples are fairly hard and many parents worry about the choking risk associated with giving them as a finger food. This is a great way to enable your baby to enjoy fresh apples)

 

uncooked pear

 

frozen blueberries

 

grapes (really yummy when frozen!)

 

peaches / nectarines

 

pieces of fresh or frozen raw carrot

 

fresh strawberries (when appropriate)

 

fruit popsicles (try freezing your baby's favourite fruit puree stirred into yogurt. A messy – but delicious and healthy – treat)

 

crushed ice or frozen breast milk
Remember – fruits that are placed in a mesh feeder don't need peeling, because the skin (and any seeds) will stay inside the mesh bag and your baby will just get the mushy flesh.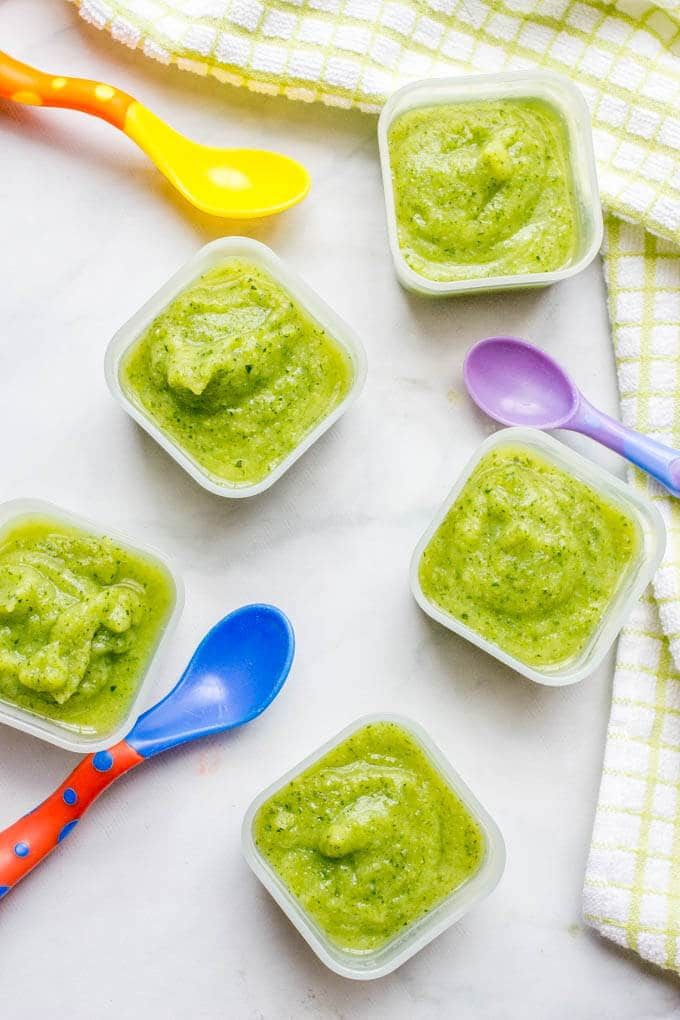 Some parents also put in soft cooked vegetables (such as sweet potato), although your baby should be able to manage these quite well anyway by just mashing them with his gums!
One last point – teething feeders can be messy, particularly if your little one takes to throwing one around. A way to combat this is to use a pacifier clip to attach the teething feeder to his bib – no more feeder flinging!
Haven't got a mesh feeder yet?
Teething feeders available online from Amazon…
Fresh Food Feeder (US)

Click here for a UK version
What does your baby enjoy eating in his teething feeder?
We'd love to hear how YOU use your mesh feeder – and please feel free to share your feeder cleaning tips, too!
By Author Christine
Posted on Last updated:
Categories Feeding tips
Tags applebananablueberriescarrotgrapesmelonnectarinespeachespearstrawberriessweet potatoteething
Zip-Lock fruit chips mesh bag / reusable baby food bag and plastic dried fruit bag
home  Product Catalog  Packaging and Printing  Packing and Handing  Packing bags
Product Description
Company Information
Address: 15b, 6 Floor Jiahui, Xin Cheng, Wangjiang District, Dongguan, Guangdong, China
Business Type: Trading Company
Business Range: Bags, Cases & Boxes
Management System Certification: ISO 9001, ISO 9000, BSCI
Main Products: Packaging Bag, Flexible Packaging Bag, Compound Bag
Company Introduction: - EASTARTPACK is a professional flexible packaging manufacturer which focuses on all kinds of laminate and aluminum bags and has advanced equipment and experienced hi-tech.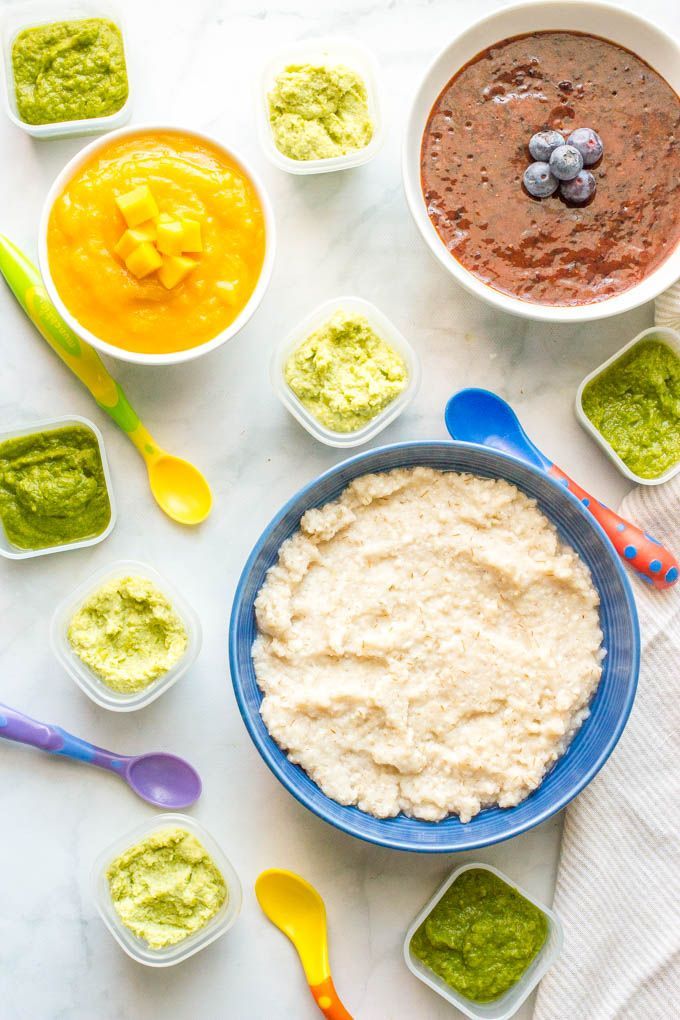 Which was founded in 1996, covers about 10,000 square meters, cargo up to ASTM, FDA, EEC quality and plastic packaging.
We have 500 square meters of storage space, two production line systems can do gravure printing from 1 to 10 colors. Two laminating production lines and seven package making. Workshop for
welding nozzle. In addition, the hall for holding in our sample.
Our company's main products are all kinds of laminated bags used in food, clothing, electronic, gifts, chemical industry and medicine, such as color printing multi-layer sealant for passenger bag seal and three-side-bag seal, Composition bag for header, plat bag, zip lock bag, stand up zip lock bag, anti-static bag, vacuum nylon bag, retaliatory bag, aluminum foil bag, film roll, shampoo bag, ink cartridge bag, PE/PP/PO plastic bag and PP/PE sheets bag for packaging and box and so on. All materials are non-toxic, no color and plastic bag food bag have got ISO9 certificate001:2000 and QS certificate.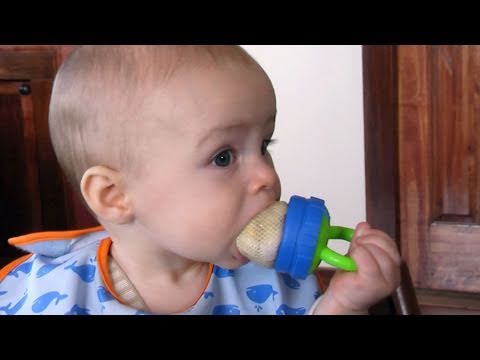 Once you receive your question, the supplier will answer you as soon as possible.
Send your inquiry directly to this supplier
Hot Search
More 
control and power board, electrical wires, mounting hardware, lifting mechanism.
Description
Electric vertical room divider
Gym dividing system is designed for use in sports halls for visual and functional division of the hall into zones for various activities and training.
The mechanism of the hall division system allows lifting to the ceiling and lowering to the floor level of a specialized canvas, consisting of nylon mesh and PVC fabric.
Depending on the design version, it is possible to produce the web entirely from mesh and in a combined mesh/fabric design, usually in dark colors (blue, green, etc.)
Product structure
Motorized vertical room division system manufactured to customer specifications. The mechanism of the system is a rigid metal frame (bearing truss) consisting of separate sections. Inside are drive shafts, drum units, limit switches and one or more electric motors.
Suspension of the system to the existing ceiling beams of the sports hall is carried out using metal cables or chains through the supporting mounting brackets made individually for a specific structure. Due to spatial rigidity, the system can be hung almost anywhere in the gym and at any height, even without the installation of additional load-bearing beams.
Movement of the hall dividing system up or down is provided by pressing and holding the button on the winch control panel in the appropriate position, and stopping by releasing the button or by the limit switch (in the uppermost position). On the remote there is a red button for emergency shutdown of the electric winch.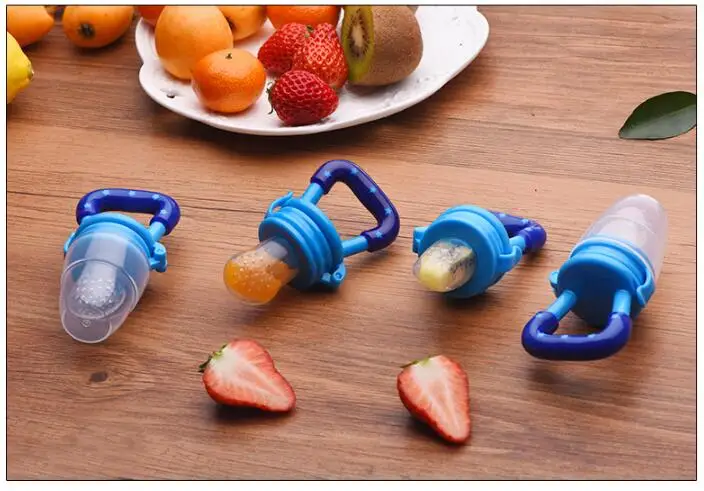 The lifting mechanism of the separating cloth is based on a special mechanical synchronizer that ensures the uniformity and the same speed of movement of the hanging tapes, which guarantees the absence of distortions and smooth movement of the entire structure.
Main specifications:
| | |
| --- | --- |
| The length of the supporting truss, suspended from the elements of the building frame, m | 10-28 |
| Lifting height, m, no more than | 12 |
| Web lifting speed, m/s | 0.15 |
| Supply voltage, V | 220 |
| Mains frequency, Hz | 50 |
| Rated current, A | 16 |
| Weight, kg | 370-600 |
Scope of delivery:
The product is delivered unassembled.