Nestle baby food in bangladesh
Baby & Toddler Food - Online Grocery Shopping and Delivery in Bangladesh
Live Chat
Nestlé Nido 1+ Growing Up Milk Powder (1-3 Y)
350 gm
৳ 400
Add to Shopping Bag
Details >
Details >
Add to bag
Nestlé Cerelac 1 Wheat & Three Fruits (6 M+)
400 gm
৳ 370
Add to Shopping Bag
Details >
Details >
Add to bag
Nestlé Cerelac 3 Wheat & 4 Fruits (10 M +)
400 gm
৳ 425
Add to Shopping Bag
Details >
Details >
Add to bag
Nestlé Cerelac 3 Five Fruits Baby Food (18 Months+)
350 gm
৳ 475
Add to Shopping Bag
Details >
Details >
Add to bag
Nestlé Cerelac 4 Potato & Chicken (12 M+)
400 gm
৳ 450
Add to Shopping Bag
Details >
Details >
Add to bag
Nestlé Cerelac 2 Apple & Cherry Baby Food (8 M+)
400 gm
৳ 390
Add to Shopping Bag
Details >
Details >
Add to bag
Nestle Cerelac Five Vegetable & Chicken (18-36 Month)
350 gm
৳ 475
Add to Shopping Bag
Details >
Details >
Add to bag
Nestlé Cerelac 1 Wheat & Milk (6 M+)
400 gm
৳ 360
Add to Shopping Bag
Details >
Details >
Add to bag
Nestlé Cerelac 4 Apple Corn Flakes (12 M+)
400 gm
৳ 450
Add to Shopping Bag
Details >
Details >
Add to bag
Nestle Cerelac 1 Wheat & 3 Fruits Baby Food (6 M+)
200 gm
৳ 190
Add to Shopping Bag
Details >
Details >
Add to bag
Nestle Cerelac 4 Rice, Potato, Chicken (12 M+)
200 gm
৳ 220
Add to Shopping Bag
Details >
Details >
Add to bag
Nestle Cerelac 2 Rice Carrot with Chicken (8 months+)
350 gm
৳ 380
Add to Shopping Bag
Details >
Details >
Add to bag
Heinz Parsnip Carrot & Sweet Potato (4-6 months)
110 gm
৳ 230
Add to Shopping Bag
Details >
Details >
Add to bag
Heinz Apple (4 months+)
110 gm
৳ 230
Add to Shopping Bag
Details >
Details >
Add to bag
Heinz Pear & Banana (4 months+)
110 gm
৳ 230
Add to Shopping Bag
Details >
Details >
Add to bag
Heinz Pumpkin & Potato + Beef (4 months+)
110 gm
৳ 230
Add to Shopping Bag
Details >
Details >
Add to bag
Heinz Summer Fruits Gel (6 months+)
110 gm
৳ 230
Add to Shopping Bag
Details >
Details >
Add to bag
Hashi Khushi Fortified Lentil Butter Magic Misti 1 box
৳ 400
Add to Shopping Bag
Details >
Details >
Add to bag
Nestle Lactogen 3 Follow up Formula BIB (12 Months+)
180 gm
৳ 270
Add to Shopping Bag
Details >
Details >
Add to bag
Nestle Lactogen 2 Follow Up Formula BIB (6 Months+)
180 gm
৳ 270
Add to Shopping Bag
Details >
Details >
Add to bag
Nestlé Lactogen 4 Growing Up Milk Powder (2-5 Y)
180 gm
৳ 250
Add to Shopping Bag
Details >
Details >
Add to bag
Nestlé Lactogen 1 Infant Formula Milk Powder (0-6 M)
180 gm
৳ 260
Add to Shopping Bag
Details >
Details >
Add to bag
Mother's Smile Cereal Rice,Potato & Chicken Tin
400 gm
৳ 475
Add to Shopping Bag
Details >
Details >
Add to bag
Biomil 1 Infant Milk Formula Tin (1-6 months)
200 gm
৳ 360
Add to Shopping Bag
Details >
Details >
Add to bag
Biomil 3 Follow-Up Milk Formula Powder (1-2 years) Tin
1 kg
৳ 1,585
Add to Shopping Bag
Details >
Details >
Add to bag
Hashi Khushi Fortified Lentil Butter Shahi Malai 1 box
৳ 400
Add to Shopping Bag
Details >
Details >
Add to bag
Nestle Cerelac Honey & Wheat (12 M+)
400 gm
৳ 840
Add to Shopping Bag
Details >
Details >
Add to bag
Nestlé Cerelac Wheat With Milk (6 months +) Tin
1 kg
৳ 1,559
Add to Shopping Bag
Details >
Details >
Add to bag
Baby Meal Milk Wheat & 3 Fruits Cereal (6-24 M)
350 gm
৳ 350
Add to Shopping Bag
Details >
Details >
Add to bag
Aptamil 2 Follow On Milk (6-12 Months)
800 gm
৳ 2,939
৳ 3,080
Add to Shopping Bag
Details >
Details >
Add to bag
Mother's Smile Cereal Rice & Milk Tin
400 gm
৳ 390
Add to Shopping Bag
Details >
Details >
Add to bag
Mother's Smile Cereal 4 Fruits,Milk & Wheat Tin
400 gm
৳ 525
Add to Shopping Bag
Details >
Details >
Add to bag
Mother's Smile Grow Up 2+ Milk Powder Jar
400 gm
৳ 450
Add to Shopping Bag
Details >
Details >
Add to bag
Heinz Vanilla Custard (6 months+)
110 gm
৳ 229
৳ 245
Add to Shopping Bag
Details >
Details >
Add to bag
Heinz Custard With Banana (6 months)
110 gm
৳ 215
Add to Shopping Bag
Details >
Details >
Add to bag
Nestlé Cerelac Rice With Milk Baby Food (6 M+)
400 gm
৳ 350
Add to Shopping Bag
Details >
Details >
Add to bag
Heinz Egg Custard (6 months+)
110 gm
৳ 205
Add to Shopping Bag
Details >
Details >
Add to bag
PediaSure Vanilla Delight
1 kg
৳ 2,445
Add to Shopping Bag
Details >
Details >
Add to bag
Country's baby food market can expand further: Nestlé corp affairs director
Country's baby food market can expand further: Nestlé corp affairs director
Abbas Uddin Noyon
06 July, 2022, 04:30 pm
Last modified: 06 July, 2022, 04:42 pm
'We never compare processed baby formulas with breast milk'
Abbas Uddin Noyon
06 July, 2022, 04:30 pm
Last modified: 06 July, 2022, 04:42 pm
Debabrata Roy Chowdhury, director of corporate affairs of Nestlé Bangladesh
">
Debabrata Roy Chowdhury, director of corporate affairs of Nestlé Bangladesh
Nestlé Bangladesh, one of the top infant formula manufacturers, has been marketing baby food in Bangladesh for almost three decades.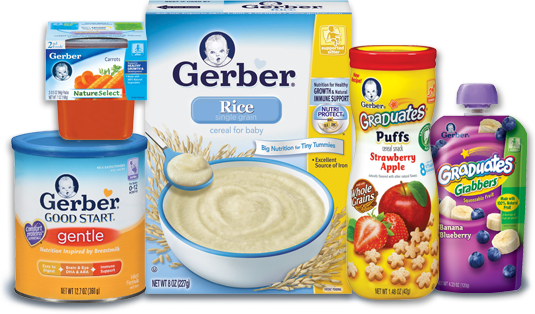 A year ago, the company also set up a processing, filling and packaging plant in the country. Debabrata Roy Chowdhury, who has recently been promoted as the director of corporate affairs of the multinational company, talks to The Business Standard about the country's baby food market and Nestlé's business. 
 
How big is the baby food market in Bangladesh and what is Nestlé's position here?
 
The baby food market in the country is worth around Tk4,000 crore. Nestlé supplies 55-60% of the 10,000 tonnes of baby food needed in the country per year.
 
There are markets for Lactogen in more than 180 countries around the world, but it is processed in only 34 countries. Bangladesh has recently entered the list by setting up a processing, filling and packaging plant in Bangladesh.
Our growth in the baby food business is about 10%. Baby food accounts for about 50% of Nestlé's business. We also have products for adults, such as dairy, noodles, beverages and chocolate.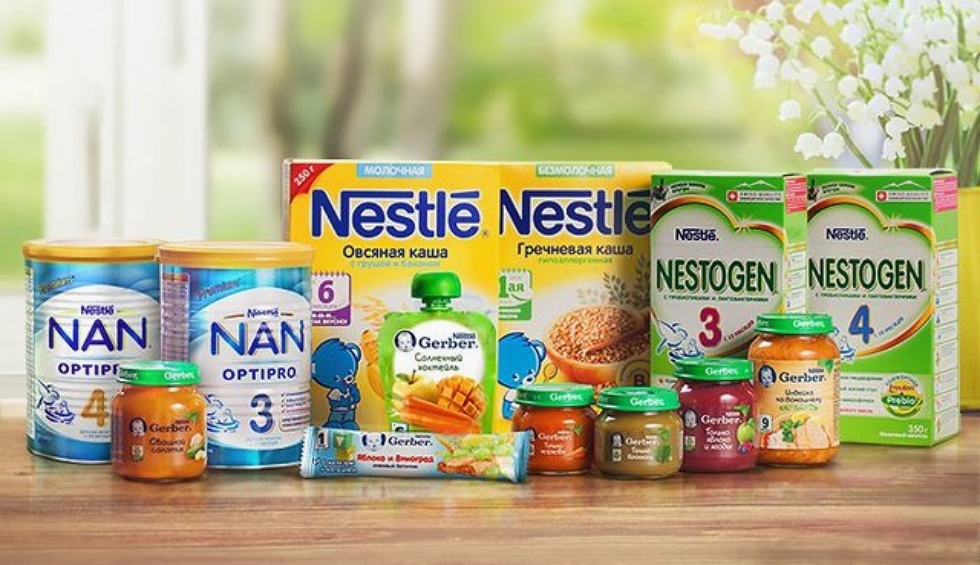 How healthy is baby food as an alternative to breast milk?
 
We never compare processed baby formulas with breast milk. We always say that breastfeeding is best for the baby. However, we make baby formulas for mothers who cannot breastfeed their children. Breastfeeding is helping to keep such babies in good health by providing an alternative to mothers.
 
Doctors also say when a baby is six months old, he or she should be fed other foods besides breast milk for proper nutrition. In some cases, mothers cannot breastfeed if they are sick.
 
Mothers often do not know what baby food would be suitable for their child. If the formula is not right, the children will fall sick. Using scientific research, baby food companies prepare formulas according to the children's age.
 
Could you elaborate on that?
Lactogen 1 – one of our baby formulas – is a spray-dried formula suitable for children from their birth to six months.
Lactogen-2 is for children aged from six to 12, Lactogen-3 is for children from 12 months to two years and Lactogen-4 is for children above two years.
 
There is three times more protein in cow milk than breast milk. Besides, cow milk contains a lot of iodine, so children cannot absorb it directly. We market the cow milk after modifying it by adding nutrients that the children can absorb.
 
Families with limited income struggle to provide baby formulas for their children as branded products are costly. What do you think of it?
 
A big reason for the high price of branded products is the tax structure. We have to import materials by paying huge taxes and paying VAT on all the expenses. Our cost of producing a tonne of milk is at least one and a half times higher compared to normal milk. We have to comply with all kinds of regulations at every level to ensure the product's quality.
Full cream milk or other over-the-counter products available in the market are cheaper but they increase the health risks.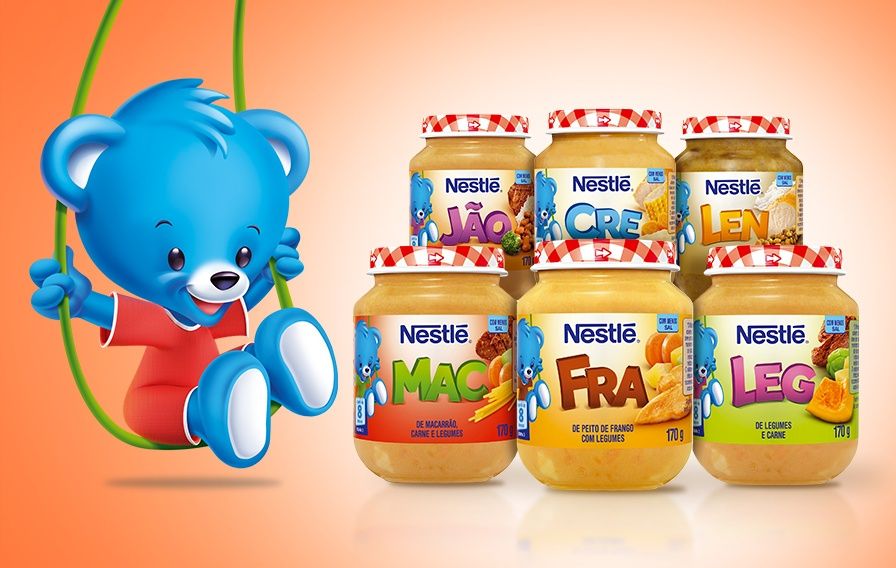 So, consumers should buy baby formulas even if they are costlier.
 
Unilever and Arla Foods have recently started aggressive marketing in Bangladesh. Would this be a problem for you?
 
Having good competitors in the market is a good thing. I see this as an opportunity. Creating a market for a product through good competition is also useful for others. In such conditions, consumers become more interested in good companies. When large companies grow, the market for small companies and over-the-counter products shrink. If there is a company that complies with the market, everyone has to increase compliance.
Besides, we cannot supply according to demand in the country. There is a huge demand here.
 
What is the market potential of baby food products in Bangladesh?
 
The empowerment of women in our country is an example even for developed countries. The number of working women here is quite large and employment opportunities for women are increasing constantly.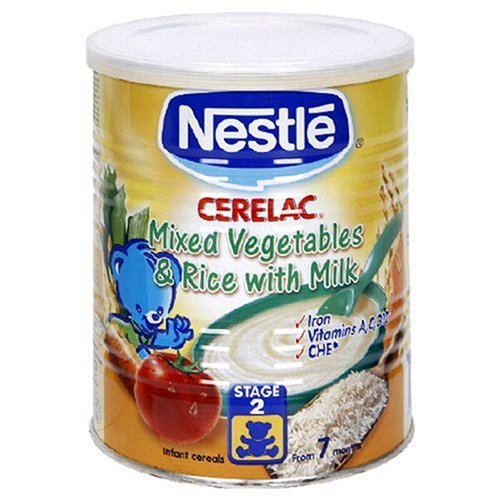 Breastfeeding is not possible in the case of working mothers, and so they need alternatives.
 
We play a role under these circumstances. So there is scope for expanding the market. Our growth in the baby food market is currently below 10%. We believe it will grow further. Moreover, Bangladesh is not a country that is self-sufficient in milk production, so there is scope for the milk market to grow. 
Responsible promotion of baby food
Breastmilk is the optimal nutrition for babies, providing the best start in life. We promote, support, protect breastfeeding and are responsible for the marketing of breast milk substitutes. Nestlé manufactures high quality breast milk substitutes for use when there is a need for a safe alternative to breast milk, i.e. when mother's milk is not available to a breastfed baby or when specially adapted infant formulas are required.
Nestlé publicly declares its support for the WHO International Code of Marketing of Breast-milk Substitutes, which aims:
to protect and promote breastfeeding;

to ensure the correct use of breast milk substitutes when needed.
The Code recognizes the importance of breastfeeding and the legitimacy of the breastmilk substitute market in settings where breastfeeding is not possible.
Our Commitment
Supporting and protecting breastfeeding with continued implementation of an industry-leading policy for the responsible marketing of breast-milk substitutes
Our approach
All of our actions in this area are based on WHO recommendations for breastfeeding support, especially with regard to the marketing of substitutes breast milk and creating favorable conditions for breastfeeding.
Breastfeeding support worldwide
We support breastfeeding with an industry-leading policy for the responsible promotion of breast-milk substitutes (BMS). Our strict Policies and Procedures for the implementation of the WHO International Code of Marketing of Breast Milk Substitutes apply in all countries where Nestlé operates. At a minimum, we comply with the provisions of the WHO Code implemented by the governments of the countries.
As of 2018, only 35 countries out of 194 have enacted laws or regulations that incorporate the full provisions of the Code. That's why, in 152 countries at high risk of child mortality and malnutrition, we follow the Nestlé Procedures if the company's requirements are more stringent than local regulations. We also support efforts to create an enabling environment for breastfeeding, for example by working with governments to ensure that breastfeeding rooms are accessible.
Compliance with the Nestlé Policy
All Nestlé employees involved in the marketing and sale of products regulated by the Policy know and strictly follow all of its provisions, as well as all partners and distributors of Nestlé products. All materials related to these products must comply with the rules established by the Policy. It is Nestlé's policy to prevent these products from being promoted at retail outlets.
Products covered by the Nestlé Policy
All infant formula intended to feed healthy infants from birth to 12 months of age.
Follow-up infant formula marketed openly for feeding healthy infants up to 12 months of age.
Unless required by national law, this Policy does not apply:
Complementary foods, including cereals for infants, sterilized (or aseptically prepared) meats, vegetables, fruits and/or dairy products for infants, when provided on the market for feeding children over 6 months of age, provided that they do not contain instructions for their modification for use as a breast-milk substitute. This provision is intended to highlight Nestlé's commitment to exclusive breastfeeding for the first 6 months of life.
To products intended for children of any age with special medical needs (eg, phenylketonuria, shortened or abnormal digestive tracts) or extremely preterm infants. Such children are unable to absorb, digest or metabolize breast milk or standard infant formula; they are under medical supervision and are at risk of death or malformation without access to such products. The text of the Policy can be found at the link.
Why isn't Nestlé baby food in demand?
According to Euromonitor, in 2018, the largest growth in sales in the infant formula segment came from specially formulated foods for babies who have just transitioned from breastfeeding to formula. 123rf.com
Swiss food giant Nestlé is trying to diversify its baby food range and bring innovative products to market. The prospects here are promising. However, many critics are skeptical. And they have a reason to.
This content was published on January 10, 2020 - 11:00
Jessica Davis Pluss (Jessica Davis Pluss)
In the first weeks of life, Lindsay Beeson's baby developed a rash, traces of blood on diapers, diarrhea and vomiting. Doctors diagnosed an allergy to cow's milk. Like many other mothers in her situation, Lindsey eliminated milk from her baby's diet and, in addition to breastfeeding, began to gradually introduce complementary foods with hypoallergenic infant formula.
In the second year of his life, her son was switched to milk formulas specially designed for babies with allergies. "I knew that they contained a balance of proteins, fats and vitamins similar to the composition of cow's milk. And my son liked the taste," she said in an interview with swissinfo.ch.
Show more
For global food concerns such as Nestlé, the development and launch of new formulas for infants up to one year of age, including those suffering from allergic reactions, requiring special dietary nutrition or simply picky eaters, is another and very important abroad in expanding the range of baby food.
Speaking to a group of journalists in Lausanne, Thierry Philardeau, Nestlé's Senior Vice President of Strategic Dairy Business Development, recently stated: all babies and their mothers." From a practical point of view, the concern's strategy is to fill the gaps that arise in the nutrition of mothers and their children, regardless of whether the children receive artificial feeding, natural breastfeeding or combination.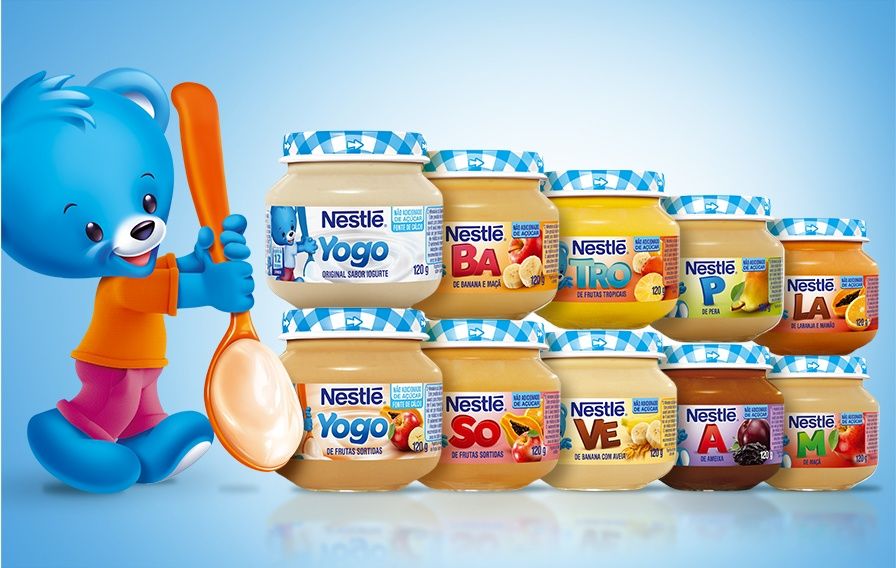 The Swiss concern continues to focus on the nutrition of premature babies and children with special medical conditions. And yet, in recent years, he has consistently increased investment in research and development in order to obtain new products for the nutrition of children after the age of six months of life, that is, for a particularly difficult period when breast milk alone is no longer enough to meet the nutritional needs of a child. , and a complete transition to artificial food has not yet taken place.
Artificial demand or valuable nutritional supplement?
Nestlé baby food has a direct impact on the health of millions of children around the world. More than 150 years have passed since Henri Nestlé (1814-1890) invented Farine Lactée, a baby porridge to support malnourished children. Today, Nestlé is the world's largest infant formula company. It has a fifth market share, followed by Danone in second place.
In recent years there has been a real boom in breastfeeding around the world.
The profits of infant formula companies have fallen. Therefore, today these companies rely on "older babies" and on related products. According to EuromonitorExternal link , the largest sales growth in the infant formula segment in 2018 came from specially formulated foods for babies who have just transitioned from breastfeeding to formula.
External content
Today in supermarkets in almost every country in the world you can find the widest range of types of milk powder, dairy product concentrates and breast milk substitutes for children under one year old. It would seem great, but not everyone is satisfied with these products. Activists such as Patti Rundall are sounding the alarm. Since the 1980s, she has served as Director of Strategic Policy for Baby Milk ActionExternal Link , an international network of baby food organizations. Since her filing, the world has experienced a number of very large litigations in connection with the production and sale of artificial nutrition from Nestlé Corporation.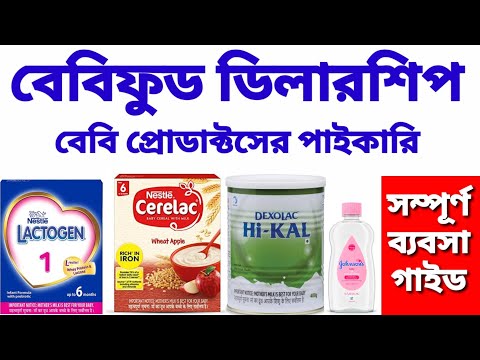 Show more
What's the problem? It turns out that, according to her, the Nestlé and Danone concerns are the main initiators of the promotion of baby food for babies and milk formulas for children aged from 6 months to 3 years and further up to the age of nine. They use the same or very similar symbols (logos) as on infant formula, so parents, when they see the brand name, believe that they have a whole product line in front of them. However, new formulas for infant formula are just a marketing ploy.
"There is nothing new in them, so all milk formulas, starting with formulas "6 months+", as well as formulas for children from 1 year to 3 years and older, are simply not needed, they are just a way to get more money out of parents' pockets ", P. Randall told swissinfo.ch. "This product should be removed from the market. But the market has become so huge that no one wants to do it, although everyone knows that they are dealing with violations of the provisions of the WHO Guidelines to stop inappropriate forms of promotion of foods for infants and young children.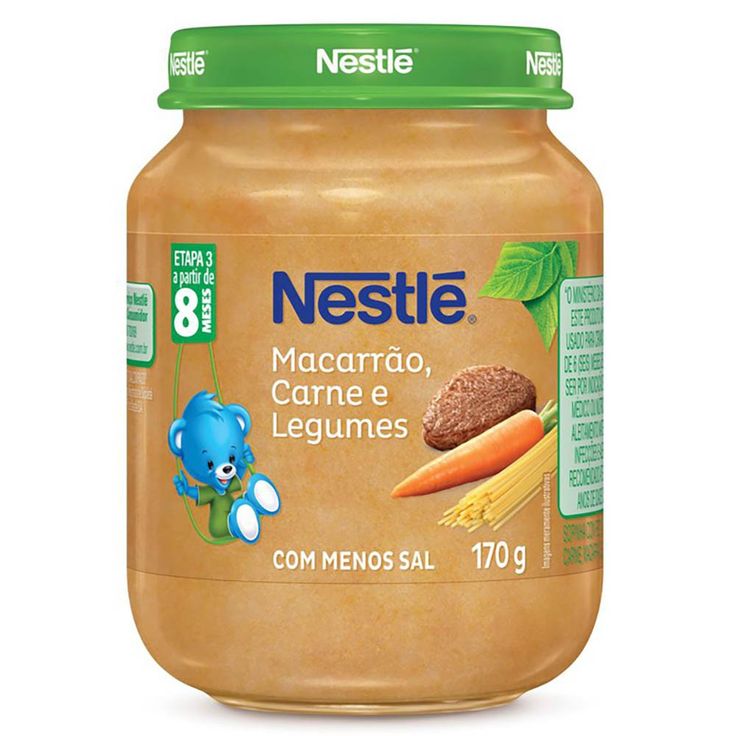 More precisely, we are talking about the International Code on the Marketing of Breastmilk Substitutes, adopted by WHO in 1981. This document sets standards for ethically responsible marketing, including restrictions on advertising, sponsorship, and giving away free samples of infant formula. The default document proceeds from the fact that, anyway, only breastfeeding is the ideal nutrition for a healthy baby up to six months, which, in fact, Danone, Nestlé and their opponents agree with.
Pressure from the baby food industry
Controversy arises at the gray zone stage, when complementary foods with other foods and drinks can be introduced at about six months of age and older. You can enter, but is it necessary? And this is where the problem lies. Don't concerns create artificial demand, beneficial primarily to themselves? It is really difficult to understand this, the information received by parents from baby food manufacturers, doctors and staunch opponents of factory baby food is often contradictory.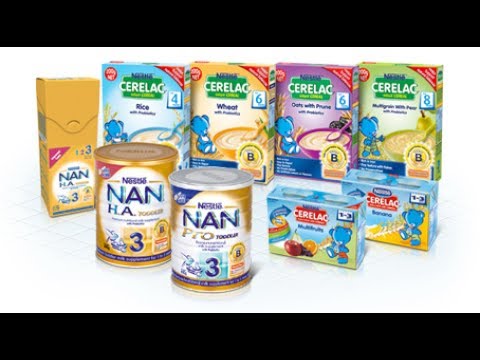 Some scientific studies state that so-called "Third level milk formulas" for children aged one to three years are not needed, but they can help compensate for nutritional deficiencies, especially in cases of malnutrition or lack of certain nutrients substances in local foods". So what's wrong with giving kids a better chance at delicious and most importantly healthy food?
Show more
Criticism of Nestlé has a long history. About forty years ago, breastfeeding activists first vociferously accused Nestlé of using an aggressive marketing strategy that resulted in mothers declining to breastfeed in favor of infant formula. The ensuing widespread boycott of Nestlé products led to major changes in the formation of marketing strategies.
However, Catherine Watt of the Geneva group La Leche LeagueExternal link , an international public private secular organization to support breastfeeding mothers, says that many women today stop breastfeeding earlier than they should.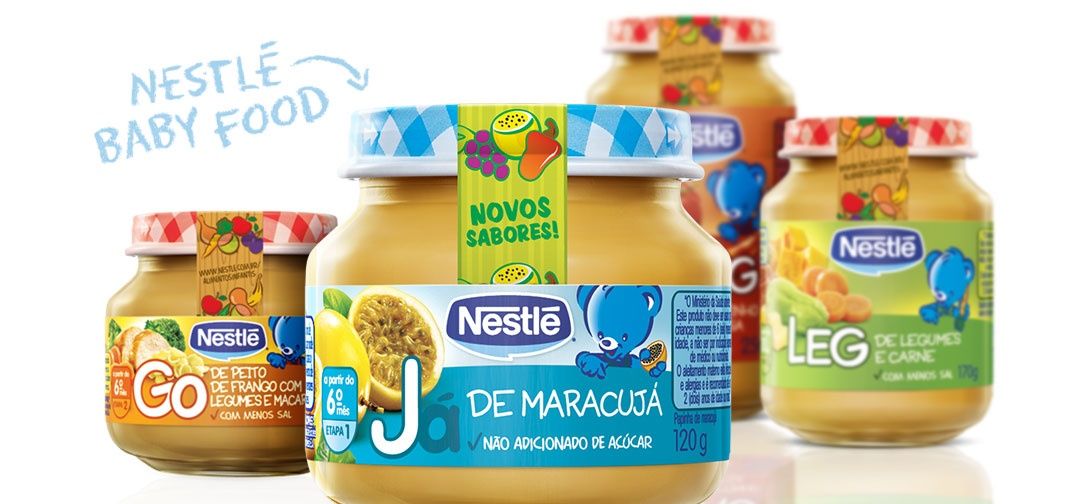 Why? "This is happening as a result of veiled pressure from the baby food industry, which has an arsenal of advertising in favor of various types of complementary foods and infant formula," she said. "If there are doubts about whether the baby has enough breast milk, and there is some kind of milk formula in the closet, you just try to use it. And now you are already "under the hood" of the industry."
Show more
In developing countries, the consequences of such a move can be most dramatic. CTO of the Breastfeeding Promotion Network of India BPNIExternal link JP Dadhich is particularly concerned about the high cost of these products, their negative environmental impact and potential risks of infection.
"We can't be sure about the quality of the water that these formulas are based on, which increases the risk of diarrhea. And this is in conditions when there is now enough milk of animal origin in India.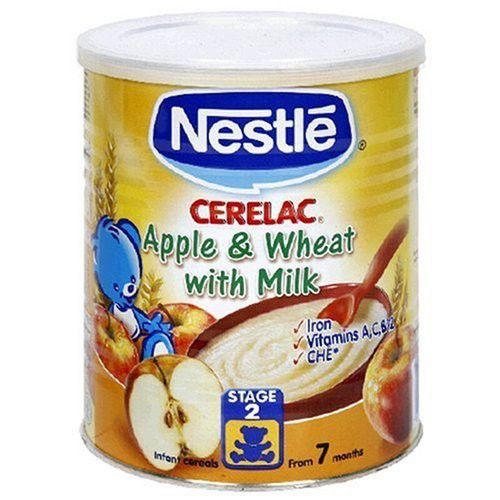 After boiling, it is completely safe, in addition, it is quite acceptable here, taking into account the cultural traditions of the country. For children, it is better to use complementary foods from quality local products, continuing to breastfeed the child after 6 months."
The World Health Organization (WHO) is also concerned that infant formula designed specifically for babies after one year of age can shorten the duration of breastfeeding by depriving the baby of important nutrients, especially if the products are labeled similarly and are promoted as more healthy alternative to breastfeeding due to the increased content of vitamins and minerals.

The devil is in the details
All this has caused and continues to cause heated discussions between governments and food company lobbyists. "One of the challenges with regard to 'level 2' formulas (after 6 months) is the need to understand whether foods for children aged 1 to 3 years should be considered specifically as 'substitutes' for breast milk, and if not, what should they be called.
" Tom Heilandt of the Codex Alimentarius Commission, an international food standards group, tells us this.
Some governments would like to ban these formulas so as not to completely "kill" the motivation to breastfeed, while other countries want to leave the choice to consumers. India is a country with some of the most stringent regulations. Here, any products intended specifically for children under the age of two years are categorized as breast milk substitutes and thus fall under the international "Code of Regulations" of WHO. Group NestléExternal link says it has gone further than many other players in the industry by operating under European Union rules coming into effect in 2020.
Show more
At the same time, Nestlé opposes any additional regulation, arguing, based on studies already conducted in many countries, that any artificial nutrition alternative will still be less healthy than any mixture.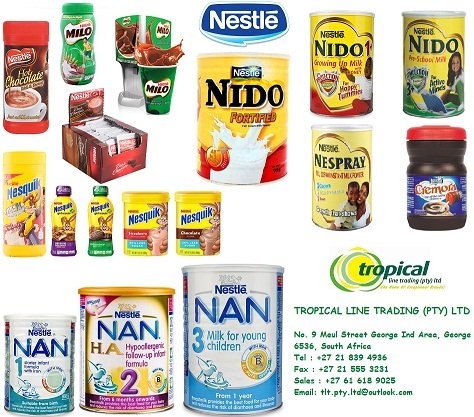 "There is no point in restricting nutrition advertising for children under the age of one, especially when there are almost no restrictions on advertising Coca-Cola and other fast food anywhere," says T. Filardo.

Always guilty?
Nestlé recognizes that it needs to proceed with caution given its history of high-profile scandals. "It's not for you to sell chocolate, we have a huge responsibility. Every year we produce formula for 15 million children, which is equal to the population of the Netherlands," says T. Filardo. At the same time, the company has already updated its marketing policy several times by creating a system for reporting violations and annually providing reports on compliance with its obligations.
Unlike the pre-1980s era, the company is very clear that "breastfeeding is the best feeding option." At the same time, she wants her food products for children to be almost in no way inferior in quality to breast milk. Critics say it's not enough to be "the lesser of the evils.