Premature baby food
A Guide to Premature Baby Feeding and Preemie Nutrition
A Guide to Premature Baby Feeding and Preemie Nutrition
When it comes to premature baby feeding, you may have questions. Whether you're breastfeeding or formula feeding, learn more about preemie baby nutrition and your baby's feeding schedule.
Premature baby feeding
Premature babies need to eat at least every three hours. Tiny babies have tiny tummies. This means they'll have to eat a lot of small meals for them to gain weight.
Your baby will eat at their own pace. While they may be eating every three hours, the premature baby feeding process is often slow. You'll soon recognize their pattern of swallowing and breathing. Babies who eat slowly seem to take more milk at each feeding and may be satisfied and sleep longer between feedings.
Their mouths are often extra-sensitive. If your baby has spent their first few days with tubes and respirators in their mouth, they may assume that anything that goes into their mouth is painful, which could include a breast or a bottle.
Premature babies are slow to feed. Feeding them too fast by mouth may result in a feeding aversion or spitting up. They are also likely to have more digestive issues than a full-term baby, since their digestive system may not be as mature as a full-term baby's.
Try these premature baby feeding tips
Each baby is unique. Follow the advice of your baby's doctor.
Introduce your baby to a nipple. Even if they are still feeding by tube, this will help them adjust to bottle-feeding when they're ready. You may need to try different nipples at first.
Stick to breast milk or one type of formula and nipple to help them adjust.
Keep a record of your baby's feedings.
Get growth charts, specially designed for premature babies, from your baby's doctor to help monitor their progress.
Keep your baby on a fairly regular schedule of awake and nap time, to help them eat better.
Make sure your baby is fully awake before feeding.
Don't force your baby to eat. If they're not sucking as fast, sealing their lips or turning away, they may be full.
Feed them on demand, not a schedule. Studies have shown that premature babies grew at a faster pace when fed on demand.
When your baby is developmentally ready, slowly introduce solid foods while they are still on formula.
Enlist the help and support of family and friends, to give yourself a break.
Preemie Nutrition
Most premature babies have low birth weight.
If a baby is too premature to breastfeed, moms are encouraged to pump their milk, as breast milk is considered to be best for the baby. Sometimes, doctors will recommend using a breast milk fortifier, to help give your baby the extra protein, vitamins, calcium and other nutrients they need at this early stage.
If you can't pump or breastfeed, or choose not to, ask your baby's doctor about the specially designed formulas available for premature or low birth weight babies.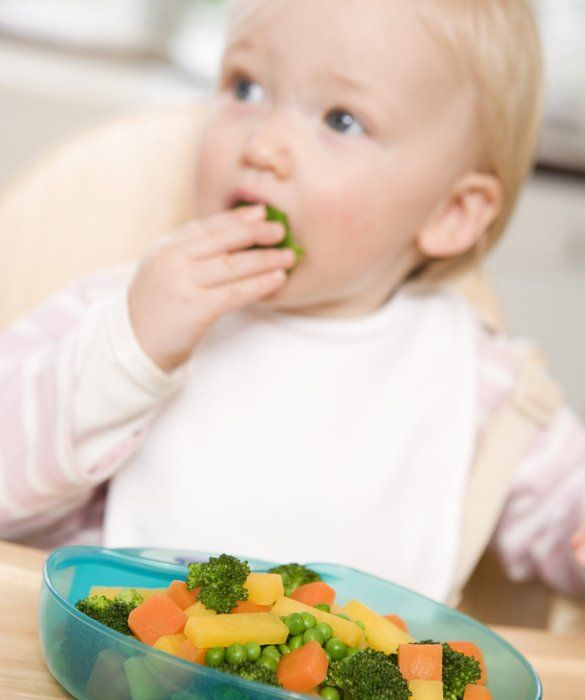 Premature babies may have more digestive issues than full-term babies.
Chances are, your baby's feeding skills haven't fully developed yet. This means they'll likely be slow to feed, or they may feed too fast and spit up or develop a feeding aversion. But there are some things you can try to help:
Introduce your baby to a pacifier. This can help get them used to the feeling of bottle-feeding for when they're ready to switch over from the tube.
Record their feedings, so you can keep track of spit ups and how much they're keeping down.
Monitor your preemie's progress with growth charts from the doctor.
Try to keep them on a sleep schedule.
Make sure they are fully awake before feeding
Be aware of indicators, so you know when your little one is full or tired.
Slowly introduce solids when they are developmentally ready.
Babies who are born premature often undergo developmental testing and programs.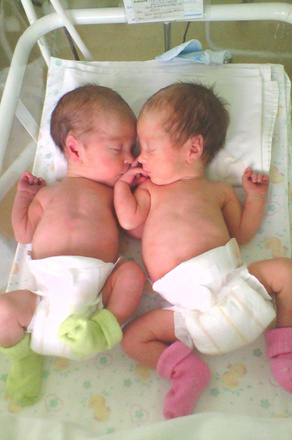 If your baby weighs less than 3.5 lbs. at birth, they will most likely be referred for formal developmental testing around their 1st and 2nd birthdays. If your baby is born prematurely, your doctor may recommend an infant stimulation program. This usually involves working with a physical therapist or specialized healthcare professional to learn gentle exercises, positioning and other ways to interact with your premature baby and help them with physical development. Early intervention programs can help with social and functional skills and provide support for the family.
Preterm babies have a harder time maintaining the proper water balance in their bodies. These babies can become dehydrated or over-hydrated. This is especially true for very premature infants. Keep the following preemie nutrition facts in mind as you navigate feeding your baby:
Premature babies may experience more water loss through the skin or respiratory tract than babies born at full term.
The kidneys in premature babies have not grown enough to control water levels in the body.
The NICU team keeps track of how much premature babies urinate (by weighing their diapers) to make sure that their fluid intake and urine output are balanced.
Human milk from the baby's own mother is the best for babies born early and at very low birth weight.
Human milk can help babies avoid infections and sudden infant death syndrome (SIDS) as well as necrotizing enterocolitis (NEC).
Many NICUs will give donor milk from a milk bank to high-risk babies who are not able to get adequate amounts of milk from their own mother.
Special preemie formulas can also be used. These formulas have more added calcium and protein to meet the special growth needs of premature babies.
Older premature babies (34 to 36 weeks gestation) may be switched to regular formula or a transitional formula.
Babies who are given breast milk may need a supplement called human milk fortifier mixed into their feedings. This gives them extra protein, calories, iron, calcium, and vitamins. Babies fed formula may need to take supplements of certain nutrients, such as vitamins A, C, and D, and folic acid.
Some infants will need to continue taking nutritional supplements after they leave the hospital. For breastfeeding infants, this may mean a bottle or two of fortified breast milk per day as well as iron and vitamin D supplements. Some babies will need more supplementation than others. This may include babies who are not able to consume adequate amounts of milk through breastfeeding to get the calories they need to grow well.
After each feeding, babies should seem satisfied. They should have 8 to 10 feedings and at least 6 to 8 wet diapers each day. Watery or bloody stools or regular vomiting could indicate an issue and you should discuss them with your doctor.
Preemie Weight Gain
Weight gain is monitored closely for all babies. Research suggests developmental delays could be associated with premature babies who experience slow growth.
In the NICU, babies are weighed every day.
It is normal for babies to lose weight in the first few days of life. Most of this loss is water weight.
Most premature infants should start gaining weight within a few days of birth.
The desired weight gain depends on the baby's size and gestational age. Sicker babies may need to be given more calories to grow at the desired rate.
It might be as little as 5 grams a day for a tiny baby at 24 weeks, or 20 to 30 grams a day for a larger baby at 33 or more weeks.
In general, a baby should gain about a quarter of an ounce each day for every pound (about 1/2 kilogram) they weigh. (This is equal to 15 grams per kilogram per day. It is the average rate at which a fetus grows during the third trimester).
If you are experiencing difficulty affording specialty premature formulas for your baby, financial assistance is available.
Enfamil has developed a program called Helping Hand for Special Kids, to help families who need specialty formulas for their premature baby but have difficulty affording them. Depending on your needs, the Helping Hand program provides either long-term assistance or a free, one-time shipment of products. To us, all babies deserve the very best start in life. Ask your doctor if you qualify for this program.
You may also like
Introducing solid foods to preterm infants in developed countries
. 2012;60 Suppl 2:31-8.
doi: 10.1159/000335336. Epub 2012 Apr 30.
D J Palmer  1 , M Makrides
Affiliations
Affiliation
1 School of Paediatrics and Child Health, University of Western Australia, Perth, WA, Australia. [email protected]
PMID: 22555187
DOI: 10.1159/000335336
Free article
D J Palmer et al. Ann Nutr Metab. 2012.
Free article
. 2012;60 Suppl 2:31-8.
doi: 10.1159/000335336. Epub 2012 Apr 30.
Authors
D J Palmer  1 , M Makrides
Affiliation
1 School of Paediatrics and Child Health, University of Western Australia, Perth, WA, Australia. [email protected]
PMID: 22555187
DOI: 10.1159/000335336
Abstract
The addition of solid foods to an infant's diet is required to provide adequate nutrition, as eventually an infant will be unable to consume a sufficient volume of breast milk to meet their nutritional needs. The timing of this important dietary change for infants born preterm (<37 weeks of gestation) should take into consideration their delayed early gross motor developmental progress, increased nutritional requirements, organ immaturity, increased gut permeability and increased risk of hospitalization from infections. Good head control is important for safe eating of solid foods: this developmental milestone may be delayed in preterm infants up to 3 months of corrected age.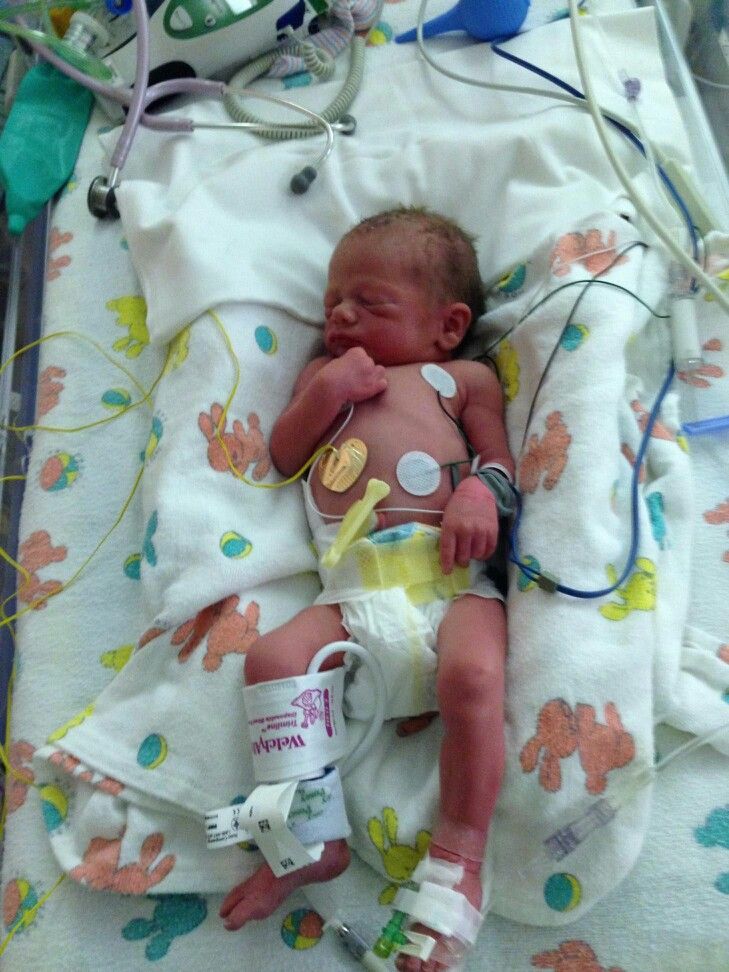 One randomized controlled trial has demonstrated improved nutritional intakes with the introduction of nutrient-dense solid foods from 13 weeks of uncorrected age, resulting in improved nutritional iron status and greater rate of growth during infancy. There is neither current evidence for an increased infection rate with an early introduction of solid foods in developed countries, nor is there evidence that in preterm infants maturation of renal function is reduced. However, one observational study has determined that preterm infants who had 4 or more solid foods introduced prior to 17 weeks of corrected age, or who had any solid foods introduced prior to 10 weeks of corrected age, had an increased risk of eczema development. A compromise is needed to balance the nutritional benefits of commencing solid foods from 13 weeks of uncorrected age with the risks of increased eczema development, along with ensuring developmental readiness. Based on the current evidence, 3 months (13 weeks) of corrected age seems to be an appropriate age to commence nutrient-dense solid foods for most preterm infants.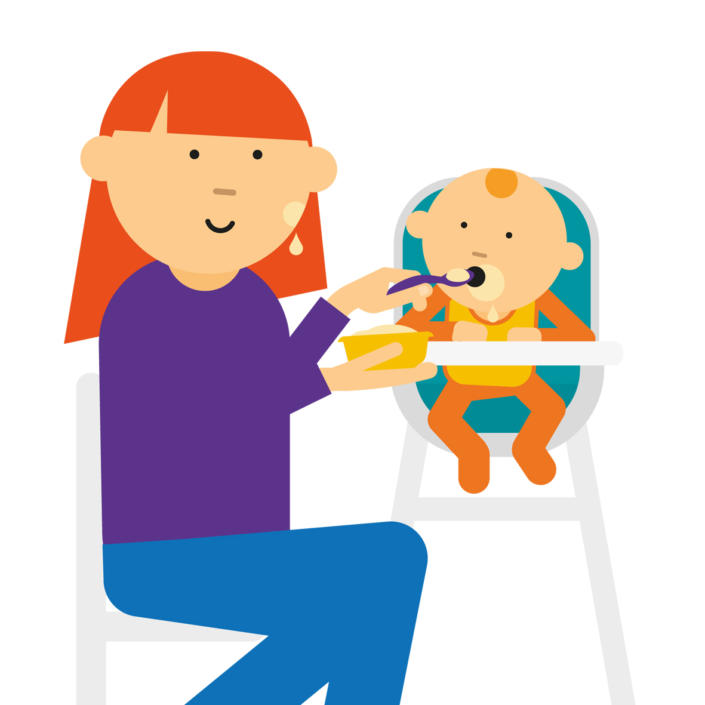 Further research, with an emphasis on immediate as well as longer-term consequences, would be valuable to provide more specific evidence-based guidelines regarding the introduction of solid food for preterm infants.
Copyright © 2012 S. Karger AG, Basel.
Similar articles
Nutritional needs of the micropreterm infant.

Tudehope D, Fewtrell M, Kashyap S, Udaeta E. Tudehope D, et al. J Pediatr. 2013 Mar;162(3 Suppl):S72-80. doi: 10.1016/j.jpeds.2012.11.056. J Pediatr. 2013. PMID: 23445852

Infant feeding practices.

Marlin DW, Picciano MF, Livant EC. Marlin DW, et al. J Am Diet Assoc. 1980 Dec;77(6):668-76. J Am Diet Assoc. 1980. PMID: 7440862

Nutrient needs and feeding of premature infants. Nutrition Committee, Canadian Paediatric Society.

[No authors listed] [No authors listed] CMAJ. 1995 Jun 1;152(11):1765-85. CMAJ. 1995. PMID: 7773894 Free PMC article.

Weaning and complementary feeding in preterm infants: management, timing and health outcome.

Barachetti R, Villa E, Barbarini M. Barachetti R, et al. Pediatr Med Chir. 2017 Dec 22;39(4):181. doi: 10.4081/pmc.2017.181. Pediatr Med Chir. 2017. PMID: 29502384 Review.

Postdischarge nutrition of preterm infants: more questions than answers.

Cooke RJ. Cooke RJ. Nestle Nutr Workshop Ser Pediatr Program. 2007;59:213-24; discussion 224-8. doi: 10.1159/000098538. Nestle Nutr Workshop Ser Pediatr Program. 2007. PMID: 17245102 Review.
See all similar articles
Cited by
Complementary feeding in preterm infants: a position paper by Italian neonatal, paediatric and paediatric gastroenterology joint societies.

Baldassarre ME, Panza R, Cresi F, Salvatori G, Corvaglia L, Aceti A, Giannì ML, Liotto N, Ilardi L, Laforgia N, Maggio L, Lionetti P, Agostoni C, Orfeo L, Di Mauro A, Staiano A, Mosca F; Italian Society of Paediatrics (SIP), Italian Society of Neonatology (SIN) and Italian Society of Paediatric Gastroenterology, Hepatology and Nutrition (SIGENP). Baldassarre ME, et al. Ital J Pediatr. 2022 Aug 5;48(1):143. doi: 10.1186/s13052-022-01275-w. Ital J Pediatr. 2022. PMID: 35932061 Free PMC article. Review.

Complementary Feeding: Recommendations for the Introduction of Allergenic Foods and Gluten in the Preterm Infant.

Chiale F, Maggiora E, Aceti A, Liotto N, Coscia A, Peila C, Baldassarre ME, Bertino E, Cresi F. Chiale F, et al. Nutrients. 2021 Jul 20;13(7):2477. doi: 10.3390/nu13072477. Nutrients. 2021. PMID: 34371985 Free PMC article.

Longitudinal Study Depicting Differences in Complementary Feeding and Anthropometric Parameters in Late Preterm Infants up to 2 Years of Age.

Gómez-Martín M, Herrero-Morín D, Solís G, Suarez M, Fernández N, Arboleya S, Gueimonde M, González S. Gómez-Martín M, et al. Nutrients. 2021 Mar 18;13(3):982. doi: 10.3390/nu13030982. Nutrients. 2021. PMID: 33803743 Free PMC article.

Introduction and feeding practices of solid food in preterm infants born in Salzburg!

Hofstätter E, Köttstorfer V, Stroicz P, Schütz S, Auer-Hackenberg L, Brandner J, Wald M. Hofstätter E, et al. BMC Pediatr. 2021 Jan 27;21(1):56. doi: 10.1186/s12887-021-02505-6. BMC Pediatr. 2021. PMID: 33499832 Free PMC article.

Complementary Feeding in the Preterm Infants: Summary of Available Macronutrient Intakes and Requirements.

Salvatori G, Martini L, The Study Group On Neonatal Nutrition And Gastroenterology-Italian Society Of Neonatology OBO. Salvatori G, et al. Nutrients. 2020 Nov 30;12(12):3696. doi: 10.3390/nu12123696. Nutrients. 2020. PMID: 33266017 Free PMC article.
See all "Cited by" articles
MeSH terms
Substances
Baby food for premature babies under one year old. Formulas for small babies
Babies born before the 37th week of pregnancy are considered premature.
Of course, they need increased attention and special care.
Dry initial milk formula adapted by Valio Baby 1 NutriValio for feeding children from birth to 6 months Read more
All these babies are underweight - newborns weighing more than 1.5 kg are considered simply premature, up to 1.5 kg - premature with low body weight, less than 1 kg - premature with extreme weight. The nutrition of such babies is calculated strictly individually, always by a doctor, because there is a huge difference between a child of 1.5 and 2 kg in weight.
Breast milk is the ideal food for a premature baby. Surprisingly, the milk of a mother of a premature baby is different from that of a mother whose baby was born at term. It is much less fat, but the percentage of protein is increased in it - namely, this "building material" is simply necessary for a baby born prematurely. However, very often natural feeding of a premature baby is impossible (after all, the birth itself before the term is most likely provoked by adverse factors in the life or health of a young mother).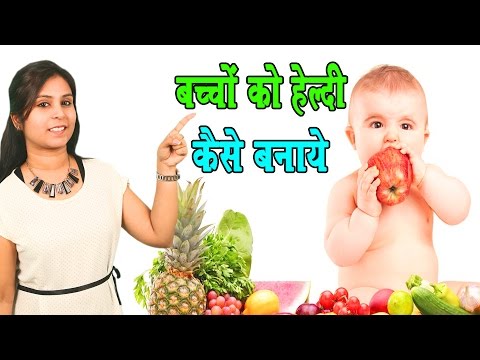 In this case, the baby needs to choose an adapted mixture. These are now produced by almost all manufacturers of baby food. They are usually marked with the prefix PRE (PRE) and are suitable for premature and small babies. Both of them need more calories, vitamins and trace elements to grow and get stronger.
How baby food for premature babies differs from conventional formulas:
Lots of protein. It is necessary for gaining muscle and fat mass.
The predominance of whey proteins, and not casein, which is poorly absorbed by premature babies. The ratio of 60:40 is as close as possible to the composition of breast milk.
An increased amount of fats that help digestion.
By adding nucleotides to the composition. They stimulate somatic growth and strengthen the immune system.
Adapted vitamin-mineral complex - increased content of iron, calcium, copper, vitamins D, E and C.
Mixtures for premature babies are recommended to be diluted with special bottled water - ordinary boiled water is too heavy for such a crumb.
The volume of the mixture for feeding should be prescribed by a doctor. Of course, with such a baby, there can be no question of feeding on demand, the child is so weak that he may not "ask" for food. The scheme must be correctly calculated - do not let the baby "starve" for more than three hours. However, feeding a premature baby too often is also not worth it - he will not be able to digest food from the previous meal. Also, be attentive to the recommendations of doctors, do not increase the dose of the mixture on your own. No matter how much you want the baby to get stronger and gain weight as soon as possible, you cannot overfeed him.
#PROMO_BLOCK#
The use of special formulas is usually stopped when the infant has gained 3 kg. At this time, you can switch to a regular formula, for example, Valio Baby, which is as close as possible in composition to breast milk, adapted for children of different ages and made in Finland from real cow's milk.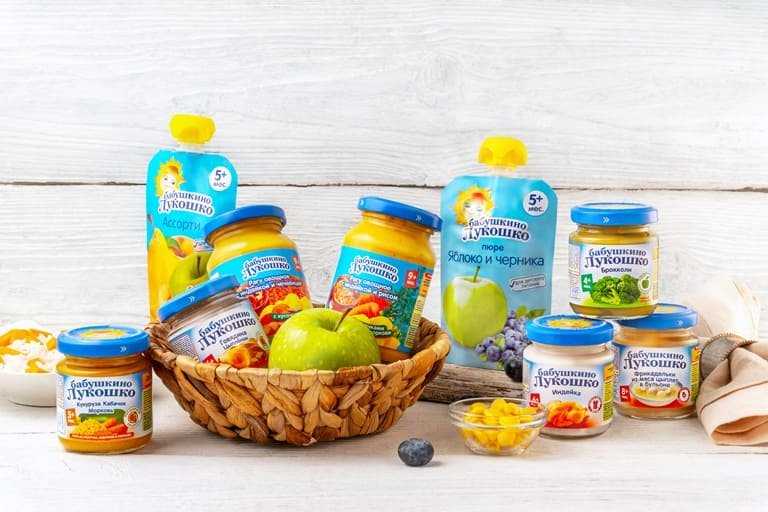 Food
Share:
print
Author: Reetta Tikanmäki
Palm oil in baby food
Infant milk formulas are made from cow's milk. However, in terms of fat composition, it differs significantly from that of the mother.
Read
Author: Oksana Ivargizova
How to choose a formula for your baby
Breast milk is the best food for a newborn baby.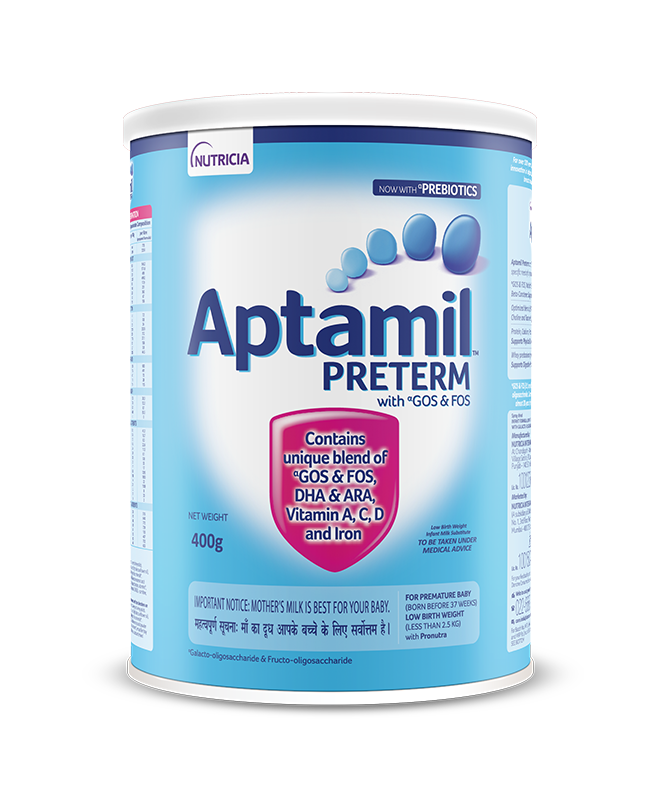 It contains all the necessary nutritional components that fully meet the needs of the child and are necessary for his healthy and harmonious development.
Read
Show all
Infant formula for premature and small babies: which formula to choose
01/01/1970 Rassadina Zinaida Vladimirovna
Articles
Choosing infant formula for a premature or small baby
Every mother, of course, wants her child to be born healthy.
Every mother, of course, wants her child to be born healthy. But there are times when a baby, for one reason or another, is born with a lack of weight or prematurely. Such children require special care, including special nutrition.
The Israeli company Materna in its lineup presents a mixture for premature and underweight babies Materna Sensitive.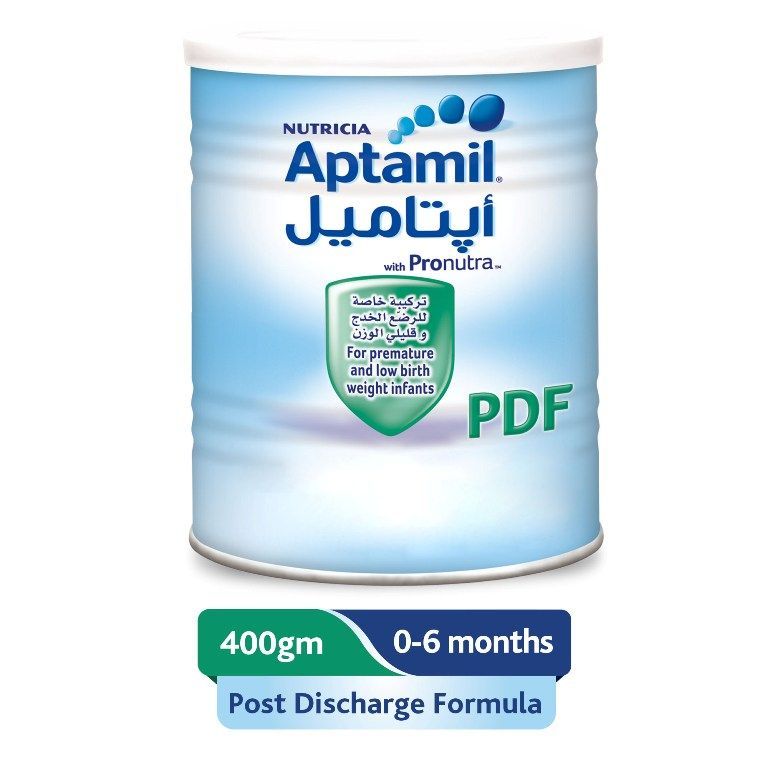 All Materna formulas are made under the strict control of the Rabbinate of Israel, and its composition is specially adapted for such children.
Features of nutrition of small and premature babies
Prematurity formulas and weight gain formulas must be specially formulated to meet the needs of the developing body, so they must contain:
increased amount of easily digestible protein, which will help the child to get stronger and gain weight;
reduced amount of lactose: 1.3-4.5 g per 100 ml of the finished mixture, which is very important for a fragile digestive system, because premature babies have reduced activity of the lactase enzyme that digests it;
increased content of vitamins and microelements for the full and comprehensive development of the crumbs;
probiotics for normal digestion and intestinal microflora.
A very important vitamin for small children is B12. Its main task is to promote the production of new blood cells.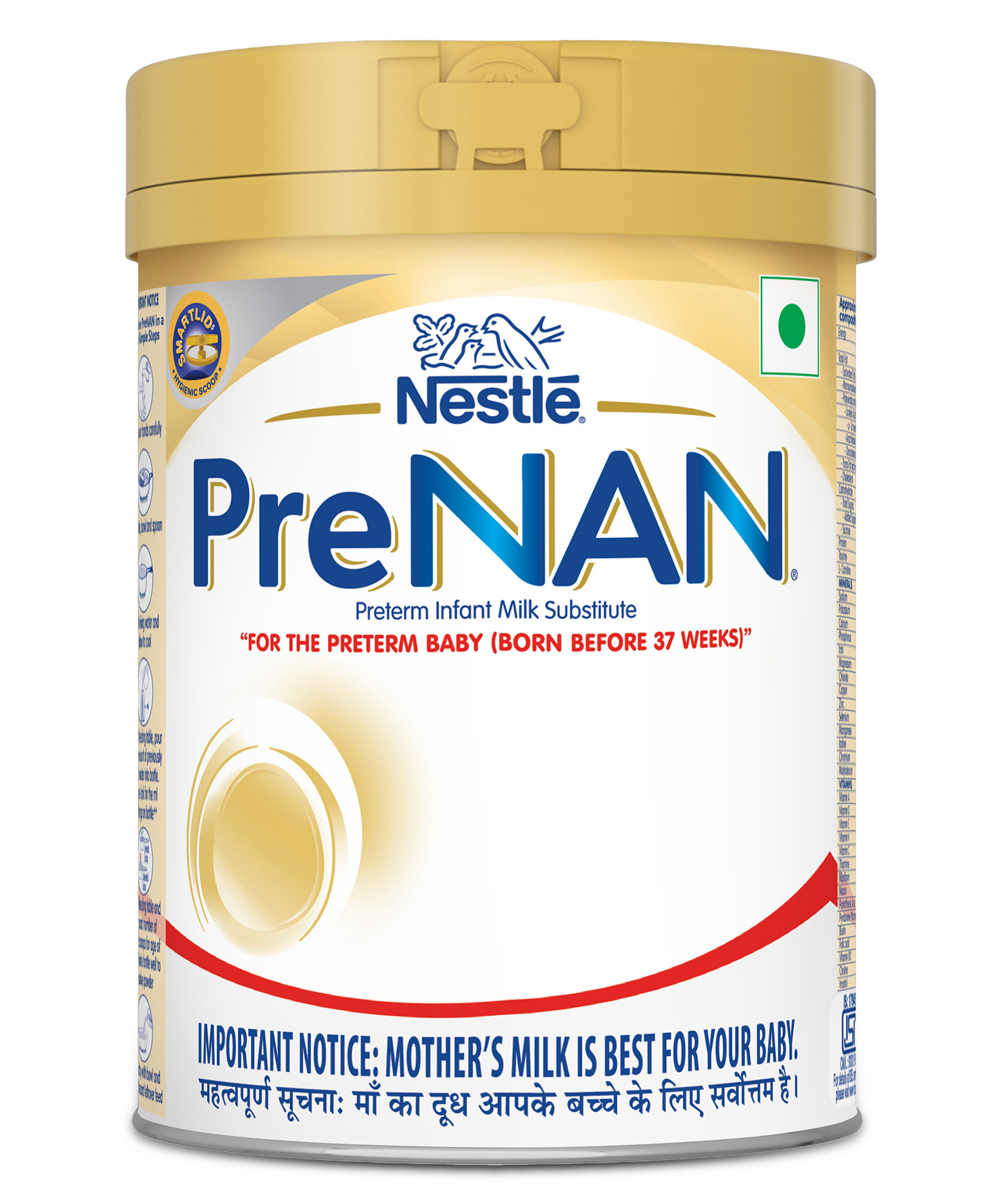 And thanks to its participation in the synthesis of protein and amino acids, babies gain muscle mass well. Therefore, mixtures for premature babies necessarily contain this vitamin in large quantities: 0.13-0.4 μg per 100 ml of the finished mixture.
The Materna mixture for premature babies not only combines these necessary components, but is also properly balanced so that vitamins and microelements are more easily absorbed by a fragile body.
The great advantage of Materna nutrition for small children is the high content and the right combination of vitamins and minerals, such as: A, E, K, calcium, phosphorus, iodine and iron.
Materne formula for premature and underweight babies
The Materna Sensitive formula was created specifically for these babies. Let's consider its composition.
First you need to pay attention to the protein: its ratio, as in breast milk, is 40/60 (casein / whey).
The Materna Sensitive mixture contains 1.9 g of adapted protein per 100 ml of the finished mixture and more vitamins, such as: E, A, B12, iron and calcium.