Solid food poop in babies
What Does Your Baby's Poop Mean? Chart and Guide| Banner
Everyone poops, but your baby's poop is particularly fascinating—especially in the first few months of life. You haven't changed enough diapers, if you haven't gasped or said, "Woah!" at least once while opening up your baby's diaper. The range of colors, consistency, size and smells, it's no wonder it becomes a common topic of discussion between parents and with a child's primary care provider.
There's good reason to care a lot about your baby's poop though. That's because your baby's poop can tell you a lot about their health and development.
"It's important to keep track of the number of poops and color during the first few days and weeks of life as that helps your pediatrician understand how your baby is eating and growing," said Helene Felman, MD, a pediatrician with Diamond Children's Multispecialty Services Clinic in Tucson, AZ. "If a baby is pooping regularly, we know they are eating regularly, and growing normally.
"
While every diaper change may uncover a new surprise, you may wonder what is normal and what's not in the baby poop department. Dr. Feldman helped breakdown what to expect.
The evolution of baby poop: How poops change as baby grows
Newborn poop
The first type of poop your baby will have is called meconium. It'll look dark, sticky and tarry and will be hard to clean off. After 24 to 48 hours, it will transition to yellow and seedy. Think fancy mustard, like Grey Poupon—no pun intended!
Breastfed poop
Breastfed babies have the most variety in frequency of poops but the color and consistency are typically soft, smooth and mustard-like. It's more of a puree consistency than a child or adult-type poop. Breastfed babies typically poop after each feeding, but the frequency can go down as they get older. As long as the poop is soft, and not hard balls, it's not constipation.
Formula-fed poop
Formula-fed babies tend to have slightly more solid poops, still soft, and occur about one to three times daily.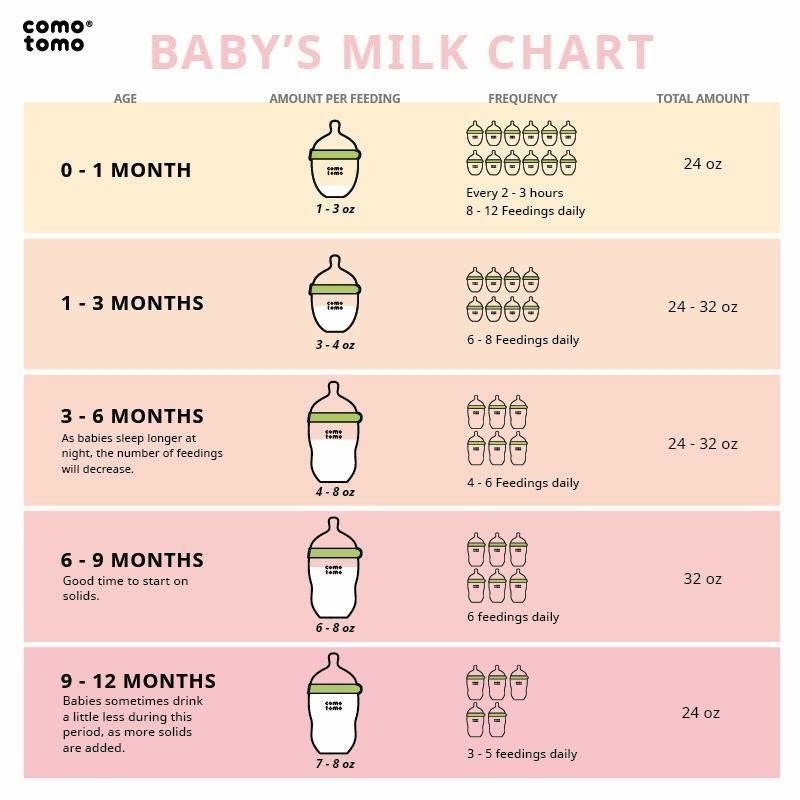 The color also tends to be darker yellow, brown or green.
After introducing solids
Once babies start eating solid foods, around age 6 months, regardless if they're breastfed or formula-fed, their stools will become more solid and formed. As long as they aren't producing hard balls, this is normal and not constipation.
Why color matters when it comes to your baby's poop
While colors like green, dark brown or yellow poops are peculiar, there are really only three colors Dr. Feldman said you should worry about: black, white and red.
"Green, orange, yellow, brown and everything in between are typical for babies," Dr. Felman said. "Brown and orange are more typical for formula-fed babies, but can occur in breastfed babies as well. The colors of stool for a breastfed baby can also change based on their mother's diet. But if you see red, black or white stools, call your baby's doctor right away."
Black poops: It could indicate older blood in stool.
White poops: It could be a sign your baby's liver isn't working as it should.
Red poops: Many times, it could indicate bleeding. It may appear stringy or mucous-like and could be a result of a milk allergy or anal fissures.
"If you see any of these three colors, snap a few photos to show the doctor and hold onto the diaper in case the doctor wants to test the stool," Dr. Felman said.
For a quick cheat sheet, check out our Baby Poop Guide below:
Is my baby constipated?
Many parents worry about their baby straining and turning red in color when they are passing poop, but as long as the stools are soft and normal in color, don't worry. According to Dr. Felman, "This happens so often, there is even a medical term for it: infant dyschezia."
"I ask parents, 'Have you ever tried pooping while lying down?' It's hard to move stool from that position," Dr. Felman said. "You can help your infant pass their poops by massaging their stomachs and bicycling their legs to help put pressure on their abdomen and push the poop out more easily that way.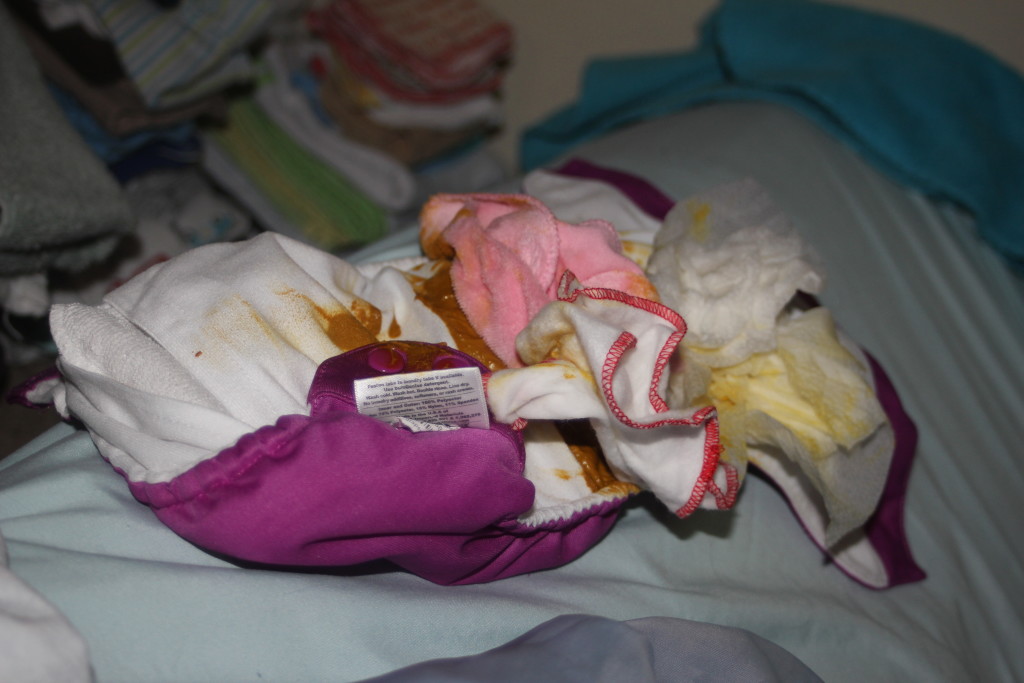 "
Though not an emergency, if your baby hasn't pooped in four days, talk to the nurse or doctor to see if there are things you can try to help your baby pass the poop.
The takeaway
Your baby's poop will be a topic of conversation their first few years of life, but it's for good reason. Their poop will fluctuate quite a bit as they grow and start eating solids. While most colors and textures are normal, if you're ever concerned about your baby's bowel movements, don't hesitate to call your doctor for advice.
For other parenting tips, check out:
Four Common Causes for Your Child's Tummy Ache
Birth to Five Years: Knowing Your Child's Developmental Milestones
Rashes on Children: When Should I Worry?
Do I Need To Worry If My Baby Has a Flat Head?
Children's Health Parenting Infographics
Join the Conversation
Baby poop: Pictures of healthy and unhealthy stools
Community
Getting Pregnant
Pregnancy
Baby names
Baby
Toddler
Child
Health
Family
Courses
Registry Builder
Baby Products
Advertisement
Photo credit: © Luke Mattson / Stocksy United
Baby poop comes in a variety of colors, and those colors can change depending on your baby's diet.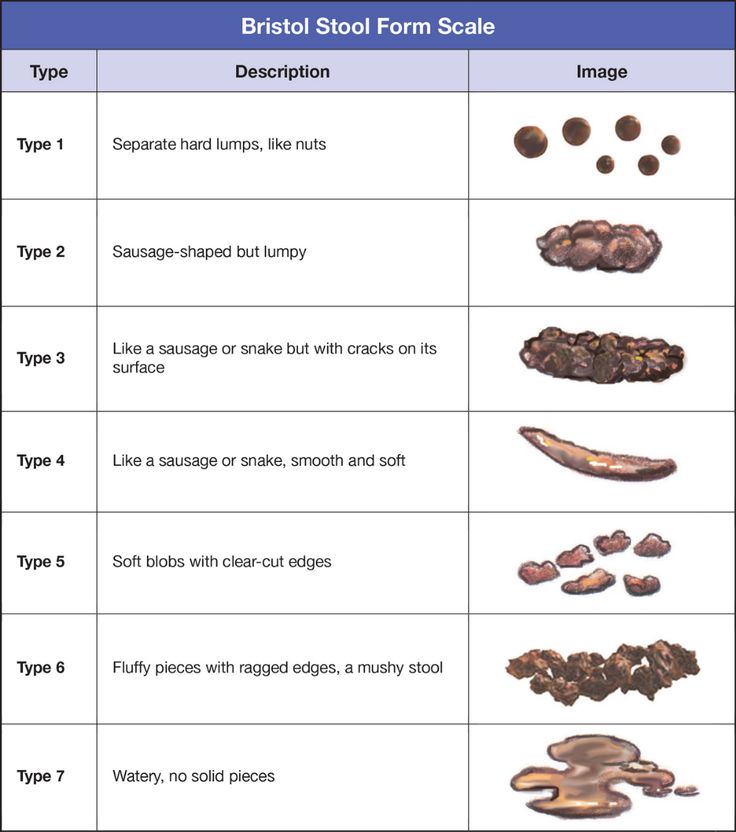 Your newborn's very first poop, called meconium, is greenish-black and tarry. Breastfed poop is yellowish, soft, and seedy; while formula-fed poop is thicker and brownish in color. Solid food poop has more substance and a stronger odor. Babies can be constipated and have diarrhea, just like adults, which will make their poop look different than usual. These photos give you the full scoop on newborn poop. (A note for the squeamish: This gallery contains real photos.) 
What should baby poop look like?
Baby poop comes in a wide range of colors and a variety of textures, and deciphering what's normal and what's not can be puzzling to a new parent. If you're spending more time than you'd ever imagined staring quizzically at the contents of your baby's diaper, you're not alone! Bowel movements are one of the most common concerns parents ask their child's doctor about.
This baby poop chart will give you the full scoop on your newborn's bowel movements.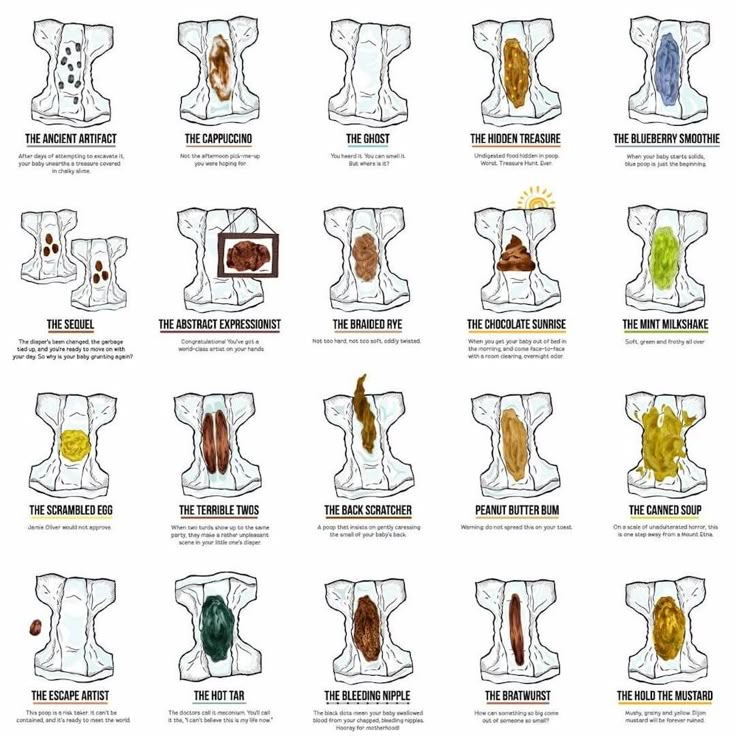 The following photos and information will help you understand which baby poop colors are normal and which ones warrant a call to the doctor as your newborn grows, drinks breast milk or formula, and starts eating solids. You'll find out what's harmless, and when there may be a cause for concern.
If you still have questions about your baby's bowel movements after reading this guide, don't hesitate to call or email photos of any questionable baby stools to your child's provider.  (And for more helpful tips on when to call your baby's pediatrician, as well as other great safety info, check out the Infant CPR, Choking, and Safety class from BabyCenter Courses.)
Note: These are pictures of real baby poop! Please view only if you're comfortable looking at them. If not, you can read this description without photos instead, or watch this animated video.
Newborn poop (meconium)
You may be surprised to learn that normal newborn poop doesn't look very normal at all.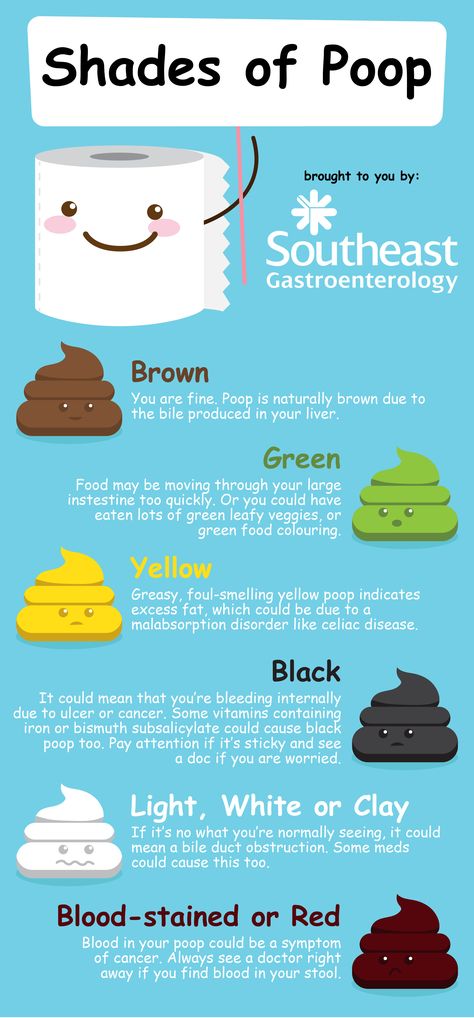 For your baby's first couple of bowel movements, expect to find a greenish-black, tarry, sticky sludge that kind of looks like motor oil when you open your newborn's diaper. Since meconium is made of mucus, amniotic fluid, dead cells, and other stuff your baby ingested in utero, it doesn't really smell – so you may not realize it's time for a diaper change.
When your baby is 2 to 4 days old, their poop will become lighter in color – sort of a yellowish green – and less sticky. This so-called transitional stool is a sign that they've started digesting early breast milk or formula and their intestinal tract is working just fine.
Photo credit: marima / Shutterstock.com
Breastfed baby poop
Normal breastfed baby poop, like as seen in this photo, is yellow or slightly green, and has a mushy or creamy consistency. It may be runny enough to resemble diarrhea, though baby diarrhea is usually very liquid in consistency. Breastfed poop typically looks like Dijon mustard and may be dotted with little seed-like flecks.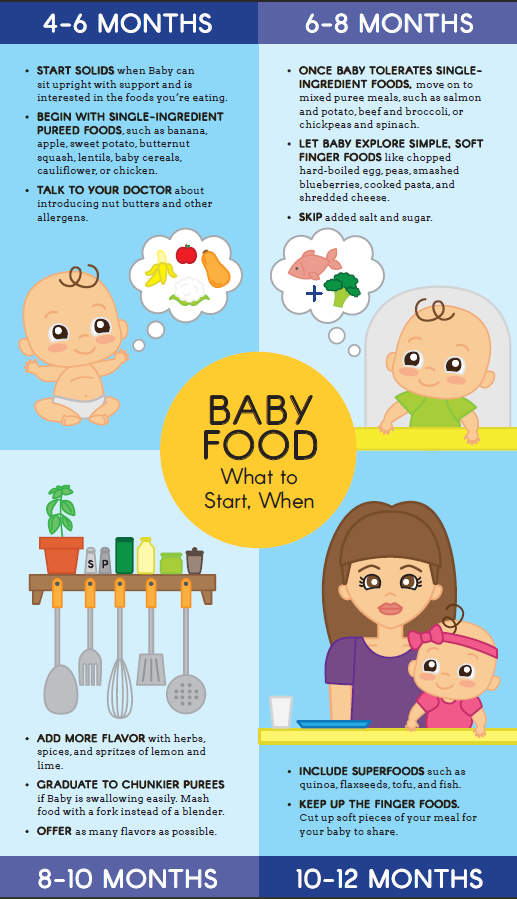 Interestingly, it smells slightly sweet.
There are many shades of normal when it comes to breastfed baby poop. One you might see is a greener tone, which could signify that you ate something different than you normally do. If your baby isn't experiencing any other symptoms, there's no need to worry.
If you see bright green and frothy poop in your baby's diaper that almost looks like algae, they're probably getting too much foremilk – the low-calorie milk that comes first in a feeding – and not enough hindmilk, the higher-fat, super-nutritious stuff that comes near the end. It could mean that you're not feeding your baby long enough on each breast. To remedy this, start each new breastfeeding session on the breast you ended on the last time.
Formula-fed baby poop
Formula-fed babies have thick, pasty, peanut butter-like poop on the brown color spectrum. Its color ranges from tan-brown to yellow-brown or even greenish-brown.
The thicker consistency of formula is slightly harder to digest than breast milk, so some of its ingredients end up passing right through your baby's digestive system.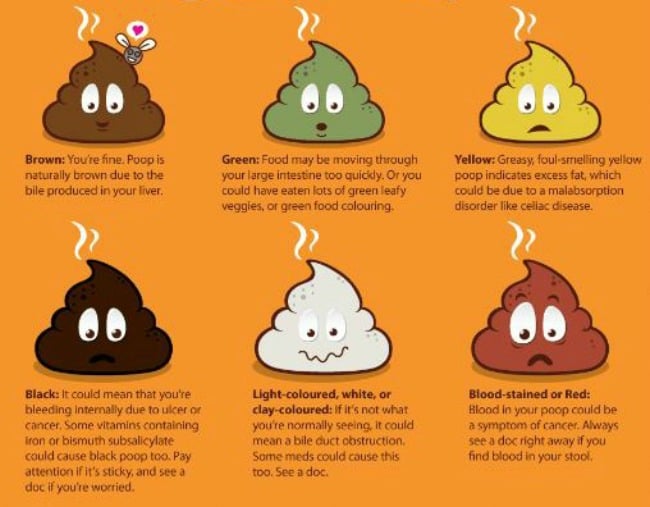 Formula-fed baby poop is also more pungent than poop from breastfed babies, yet a little less pungent than poop from babies who are eating solid food, but you'll recognize the smell.
If at some point you decide to switch formula brands, expect the look – and feel – of your baby's poop to change. Its aroma might change, too.
Iron-fortified baby poop
Green baby poop is a sign of iron in your baby's formula. The iron in formula doesn't absorb as well as the iron in breast milk – hence the greenish hue. If you give your baby an iron supplement, their poop may turn dark green or almost black. This doesn't happen often, but it's normal.
One thing: If your baby's poop looks blackish and they're not taking an iron supplement, it's a good idea to call their doctor. Rarely, blood in infant stool can turn poop a black color, which is called melena. Your child's doctor can make sure there's no stomach bleeding to worry about.
Solid food baby stool
Once you start introducing your baby to solid foods – infant cereal, pureed bananas, and so on – you'll almost instantly notice a change in their output, especially if your baby is breastfed.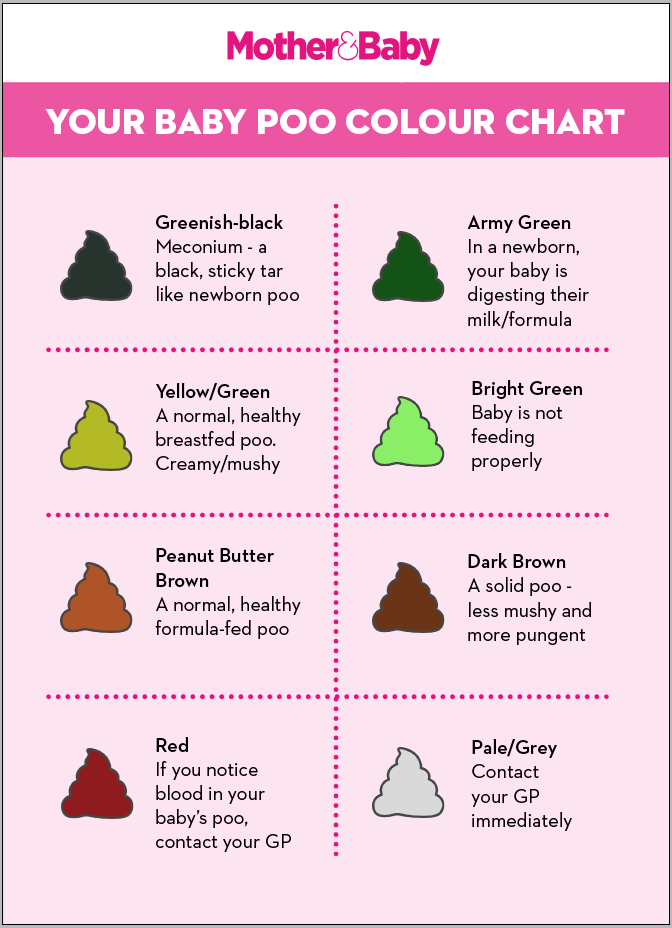 Solid-food poop tends to be brown or dark brown and thicker than peanut butter, but still mushy. Get ready: It's also much smellier than exclusively breastfed poop.
Expect the consistency of your baby's poop to change depending on what they've recently eaten. Some bowel movements may look hard and pebble-like, while others can have that runny, mustard-like consistency of breastfed poops. There's nothing to worry about unless your baby seems to be straining or goes more than a few days without going at all.
Baby stool with partially digested food
Occasionally your baby's poop will have identifiable chunks of food in it or be tinged with a surprising hue of the rainbow, like red, orange, or dark blue – this isn't something you need to worry about. Red could mean beets, orange suggests carrots, and dark blue implies blueberries (you may even see tiny pieces of blueberry skin in there, too). 
You're likely seeing this because certain foods are only partially digestible or travel so quickly through the intestines that they don't have time to completely break down.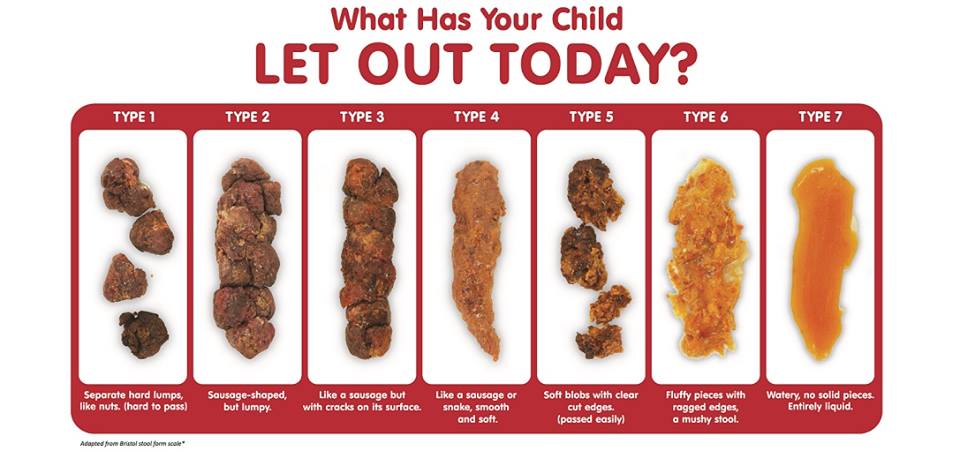 It also happens when your baby eats a lot of one food or doesn't chew a mouthful completely before they swallow.
The time to call the doctor is if your baby's poop consistently has undigested food in it. Your baby's doctor will check to make sure their intestines are properly absorbing food and nutrients.
Photo credit: Original Shutter / Shutterstock.com
Baby diarrhea
Newborn diarrhea is very runny and looks like it's made up of more water than solid food. It can be yellow, green, or brown, and often can seep or "explode" out of their diaper.
Diarrhea can be a sign of an infection or allergy. If it lasts for a while without being treated, it can lead to dehydration. Call the doctor if your baby:
Has signs of dehydration, such as crying without tears, dry lips, peeing less often than usual, or excess sleepiness
Has diarrhea that doesn't go away after a few days
Has visible blood or mucus in their diarrhea
Has a fever along with the diarrhea
Photo credit: nutthapol Samjai / Shutterstock.
com
Constipated baby poop
If your baby's poop is hard and looks like little pebbles, they're probably constipated. Your baby may look visibly uncomfortable when they're pooping, and the poop may be tinged with blood from irritating the anus on the way out. One or two pebbly diapers isn't a concern, but if the constipation doesn't improve, your baby is irritable, or you see blood in their stool, it's best to call their doctor.
Constipation often happens in babies who are being introduced to solid foods, or it can be a sign that your baby isn't getting enough fiber in their diet. Your doctor may recommend giving your baby water, pear, or prune juice to help move things along.
Baby poop with mucus
Does your baby's diaper look like it's been slimed? Greenish poop streaked with shiny, glistening strings means there's mucus in it. This sometimes happens when a baby is especially drooly, since mucus in saliva often goes undigested. Drooling can be a sign that a tooth is about to pop.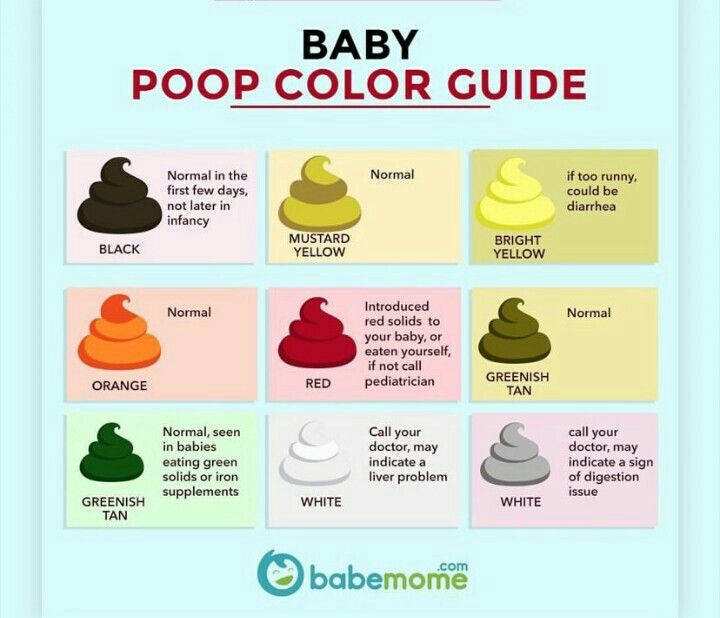 Mucus in poop can also be a telltale sign of an infection or food allergy. Rarely, it could mean your baby isn't absorbing enough nutrients from breast milk or formula. If the mucus is accompanied by any other symptoms (such as diarrhea or a fever) or it shows up in your baby's diaper for two days or more, call their doctor to rule out any problems.
Photo credit: Katarzyna Uroda / Shutterstock.com
Blood in baby's poop
Seeing red in your baby's diaper can be frightening, to say the least. Many of the possible causes of blood in baby stool aren't serious, like small tears in the baby's anus from passing large poops, or a cow's milk allergy. (Despite its name, a cow's milk allergy is more of an intolerance, and most babies grow out of this by age 1. It will require you eliminating cow's milk from your diet, if you're breastfeeding, or switching your baby to a formula without cow's milk.)
Sometimes the blood in infant stool is bright red from bleeding closer to the surface, and sometimes it's black (which means it's been digested).

Sometimes, red dye in food or medication can also turn stool slightly red.
Call your doctor if you notice:
Normal poop tinged with red blood, which is often a sign of a cow's milk allergy
Constipated poop with a hint of red blood, likely a result of tears in the anus or hemorrhoids
Diarrhea mixed with red blood, which can signal a bacterial infection
When black blood appears in a baby's diaper – usually in little flecks that look like black poppy or sesame seeds – it's often because your baby is breastfed and swallowing blood from your cracked and bleeding nipples. While this is a sign that you need some pain relief, it doesn't pose a threat to your baby. Still, it's best to call your baby's doctor to make sure it's not something more serious, like bleeding from their intestines.
Photo credit: Vadi Fuoco / Shutterstock.com
Chalky or white baby poop
Lots of seemingly frightening signs in your newborn's poop are nothing to worry about.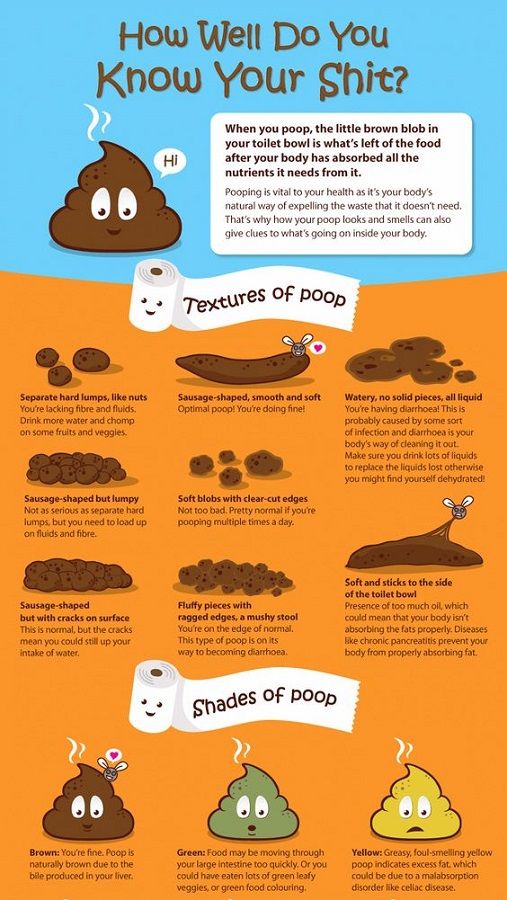 Others, like white, grey, or pale-yellow stools, are good reason for concern. Pale stools can be a sign of biliary atresia – a blockage in the tubes that carry bile from the liver to the gallbladder. Bile is the greenish fluid that helps us digest food and gives poop its brown color.
If your baby's stool looks especially pale, call their doctor right away. Biliary atresia is rare, but babies diagnosed with it need surgery to fix the blockage. The procedure works best when it's done before a baby reaches the 2-month mark.
Photo credit: © Holly Clark / Stocksy United
Read more
Is it normal for my baby to poop after every feeding?
How to treat diaper rash
The best diapers
Stephanie Watson
Stephanie Watson is a freelance health and lifestyle writer based in Rhode Island. When she's not busy writing, Watson loves to travel, try new cuisines, and attend as many concerts, shows, and plays as she can fit into her busy schedule.
Advertisement | page continues below
how and when to introduce a child to solid food
Solid food: how and when to introduce a child to solid food
Expecting new skills from the baby, do not rush things.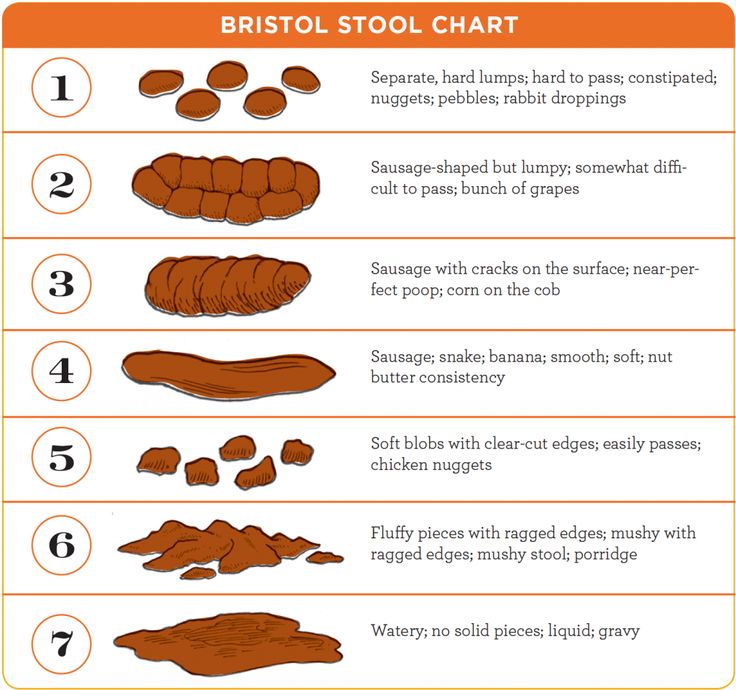 It is necessary to acquaint the child with solid food no earlier than 6-7 months. At this time, the desire to scratch the gums, ready for the appearance of the first teeth, will coincide with the interest in adult food.
Dry initial milk formula adapted by Valio Baby 1 NutriValio for feeding children from birth to 6 months Read more
Follow-up dry milk formula adapted by Valio Baby 2 NutriValio for feeding children from 6 to 12 months More
Dry milk drink "Baby milk" Valio Baby 3 NutriValio for feeding children over 12 months Read more
Children are born with a vital, unconditioned reflex - sucking. They are ready to suck on their mother's breasts, but all solid objects that have fallen into their mouths are automatically pushed out so as not to choke (a protective reflex is triggered).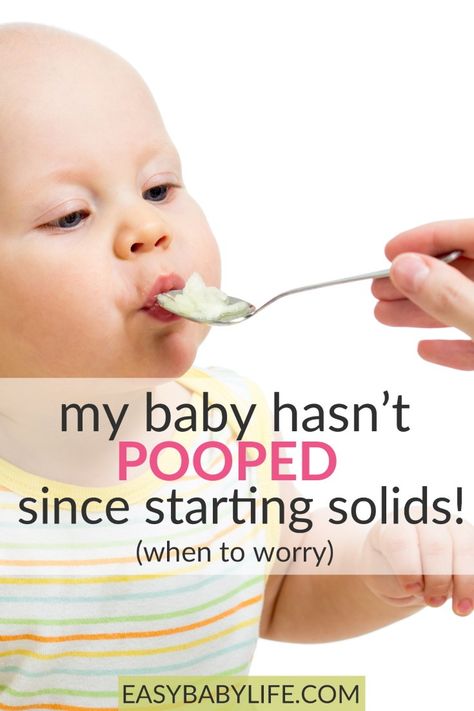 Therefore, parents are not recommended to accustom the baby to solid foods too early. This will cause not only rejection, but sometimes vomiting. The ideal time is considered to be the start of complementary foods. When the first teeth begin to grow in the child, you can replace the homogenized puree with food with the addition of soft fibers. They will be to the taste of the baby, as they will massage itchy gums. An important clue for parents is also the child's interest in adult food. If the baby looks into your plate, tries not to suck on mashed potatoes in a spoon, but to remove it with his upper lip and chew - it's time to introduce more solid food into the children's menu. First, at the tip of the spoon, offer the baby vegetable and cereal side dishes, closer to 9months you can give pieces of well-boiled meat. The kid does not immediately learn to chew them, and the food will come out with a stool almost in its original form. It's not scary, over time the child will learn everything.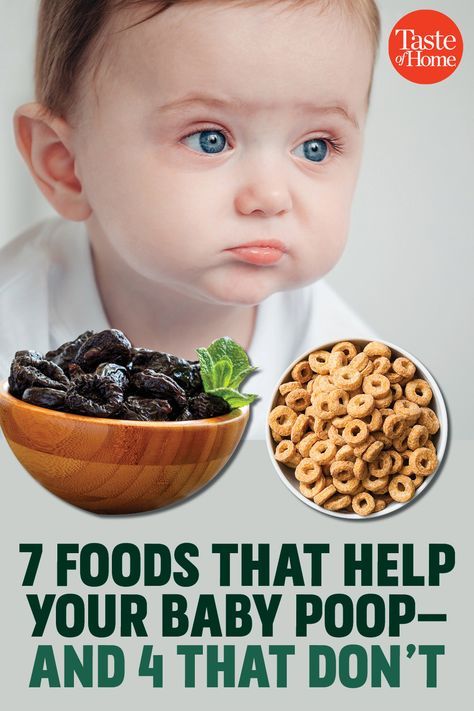 It is important not to ignore his desire, you will have to pay for the pedagogical miscalculation and literally teach the child to chew.
#PROMO_BLOCK#
Of course, not everything can go according to plan. The most common reasons why a child refuses solid food:
nine0014
The pieces of food are too big.
You are using the wrong feeding technique.
The spoon is big for a child.
The child has unpleasant associations - perhaps you gave him medicine from this spoon. Do not use everyday baby utensils for unpleasant procedures.

nine0018
The child is in a bad mood or does not feel well.
In no case do not force the baby to eat if he refuses. Gently try again and again. Set an example - eat the first spoon yourself, showing the crumbs how tasty his food is. If the child still cannot cope with solid food, it is worth contacting a pediatric osteopath.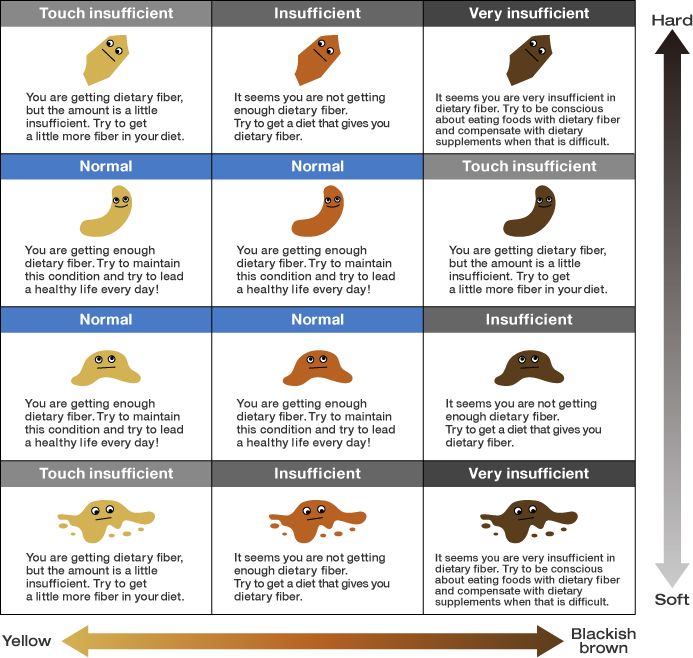 The baby may have a non-standard structure of the maxillofacial system, subluxation of the jaw associated with birth trauma, problems with muscle tone. The timely introduction of solid food is very important not only for the full nutrition of the child, it affects his future speech activity. Breastfeeding is a good prevention of speech therapy problems. In order to suck milk from the breast, the child needs to make more efforts than when feeding from a bottle - this is a good (and what is valuable - natural) training of the jaws and muscles of the tongue, and it must be continued by introducing the crumbs to solid food in time. Of course, a baby with a piece of an apple in his hands (and in his mouth) must be looked after so that he does not choke. By the way, for the development of the chewing and speech apparatus, it is useful to grimace with the baby during the game - this strengthens the facial muscles well. nine0003
2.71 7
Power supply
Share:
print
Author: Reetta Tikanmäki
Palm oil in baby food
Infant milk formulas are made from cow's milk.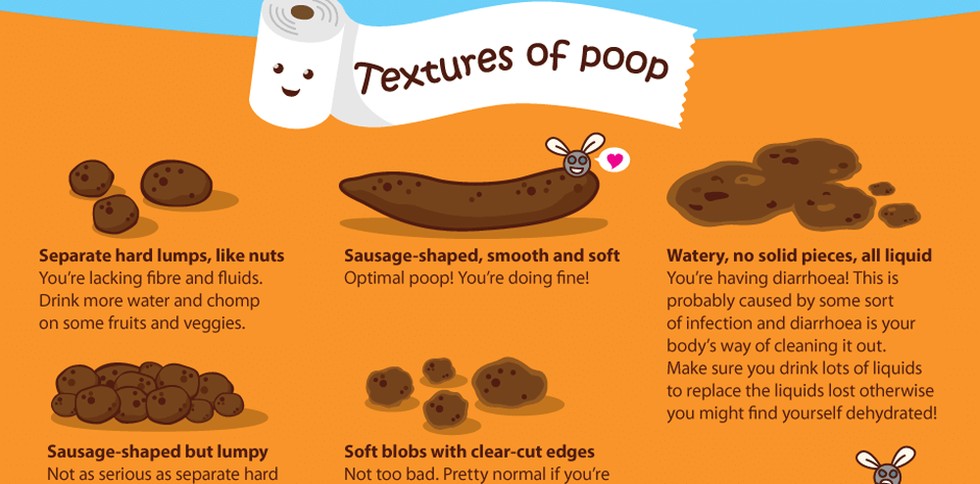 However, in terms of fat composition, it differs significantly from that of the mother.
Read
Author: Ivargizova Oksana
How to choose milk formula for a baby
Breast milk is the best food for a newborn baby. It contains all the necessary nutritional components that fully meet the needs of the child and are necessary for his healthy and harmonious development. nine0003
Read
Show all
We want to make our site more convenient for you, so we collect analytical data about your visit using cookies. By continuing to use the site, you agree to this. For more information on the collection and processing of data, please see the Personal Data Processing Policy.
Password recovery
To recover your password, enter your e-mail, which you specified during registration.
We will send you a message with further instructions to this e-mail
Thank you for contacting us!
A letter with information to reset your password
has been sent to your mail
Back to the site
YOUR CITY -
?
Yes Change
We want to make our site more convenient for you, so we collect analytical data about your visit using cookies. By continuing to use the site, you agree to this. For more information on the collection and processing of data, please see the Personal Data Processing Policy. nine0003
SELECT CITY
Solid food | Tervisliku toitumise informatsioon
From the age of 6 months, in addition to breast milk, the baby must be supplemented to provide with the necessary amount of energy and nutrients. As you grow older, you can gradually switch to regular food (cooking it without frying, and also without adding salt and sugar).
Children over 1 year of age, in addition to regular food and complementary foods, can continue to drink breast milk, but by the age of two, the child should completely switch to a common table. Exposure of a child to grain-containing foods during breastfeeding may protect him from gluten intolerance in the future. When offering a child complementary foods or regular food, care should be taken, so that the food is varied . Both during breastfeeding and during the transition to regular food, the baby may experience gases or allergies .
For children over two years of age, the same nutritional guidelines apply as for adults, but the recommended serving sizes are smaller.
Children under three years old (actually, a person of any age) do not need salty or sweet snacks, carbonated drinks, deep fried and/or very sweet and salty foods! nine0109
By the sixth month of life, the infant's eating habits and digestive system are mature enough to offer more solid foods in addition to breast milk.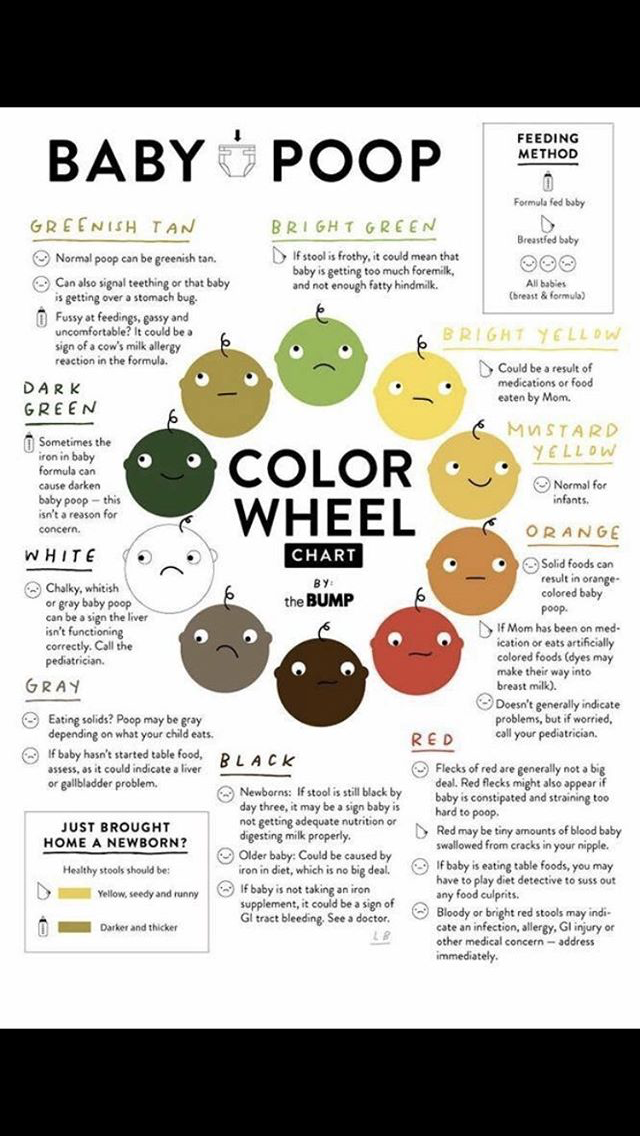 Proteins, carbohydrates and fats contained in regular food are different from the easily digestible sugars, fats and proteins that enter the baby's body with breast milk. Therefore, a so-called certain familiarization period is needed so that the baby's digestive system has time to get used to a new type of food. If the baby is breastfed as often as before, then these feeds cover about 2/3 of the energy needed by an 8-month-old baby. The remaining approximately 200 kilocalories should come from the various macronutrients found in complementary food ingredients, i.e. proteins, fats and carbohydrates. Complementary foods are needed so that the child can slowly move to the common table, as well as to obtain the nutrients necessary for age. Complementary foods for babies are a completely unfamiliar thing. It differs significantly from breast milk and will take time to learn how to eat it. nine0003
Proper complementary food is food that is hard enough to eat with a spoon, consists of all important types of food (except sweets), is rich in nutrients and does not contain salt and sugar.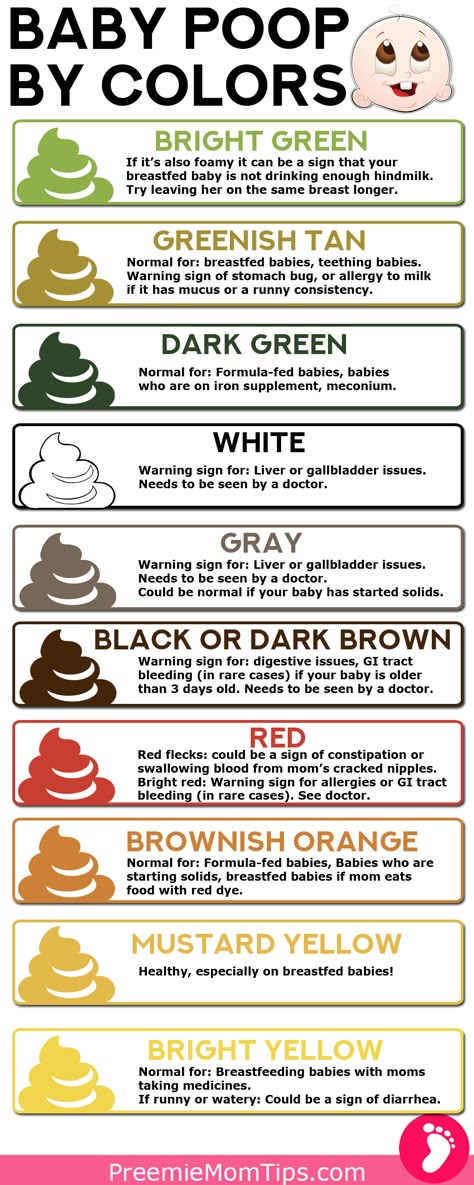 Complementary foods should always be offered to the child from a spoon and never from a bottle, as in this case the child will never understand what to eat in an upright position using a spoon. In addition, bottle feeding contains too much water, so it may not provide enough energy and nutrients. As the child grows older, you can allow him to put pieces of food in his mouth with his fingers. Simultaneously with the gradual introduction of solid food into the baby's diet, his interest in breast milk gradually begins to fade. This is completely natural and as the first birthday approaches, you can start to slowly reduce the number of breastfeeds. All children are different, so their preferences and needs are also different, but it is important that the child's diet is varied and covers all the nutritional needs of a growing body for life and development. nine0003
Complementary foods for infants by month:
0-6 months
6-8 months
9-11 months
substances can be markedly reduced.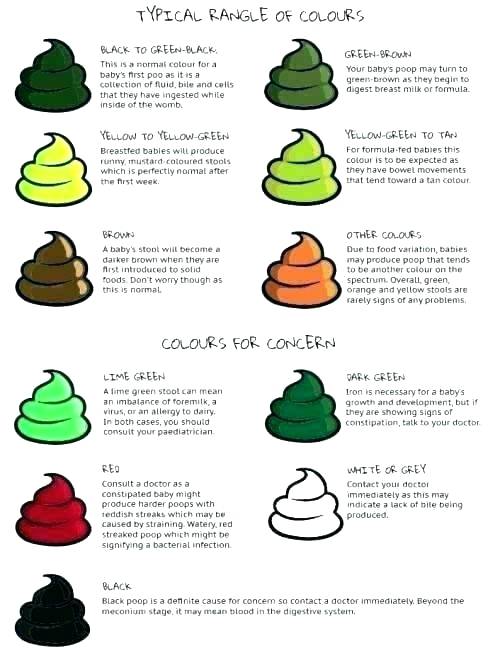 World Health Organization recommendations for the introduction of complementary foods for children aged 6-23 months.
Age (in months)

Frequency Frequency

The portion for 1 feeding

Power consistency

6

or 2 times 9000 quantity

Finely pounded or pureed

6-8

2-3 feedings per day

3 30137

up to 1 DL

Crowned or pureged

3-4 feeding per day

1-2 Open a day

9000 1-1.5 DL DL 9000 1-1.5 DL Dl 9000 1-1.5 DL DL 9000 1-1.5 DL Dl 9000 1-1.5 DL

Crowned or finely busy

-2-23

3-4 feeding per day

1-2 snacks

2-2.5 DL

9,000

140
The recommendations in the table are general and give an idea of ​​how much a child could eat on average, however the exact amount and frequency of feedings may vary from child to child.