Easy feeder baby
Ultimate Guide to Baby Feeders: Mesh and Silicone
You may have seen baby feeders, whether mesh or silicone, and wondered what they are for. They are a great tool for feeding babies and toddlers—and are especially awesome for teething relief. There are many on the market though, so today I'm sharing the best of the best.
Baby Feeder
A baby feeder is made up of an easy-hold handle and a little pouch with lots of holes. The idea is that the holes allow some of the flavor and texture of the food to come out, without the concerns that may come with larger pieces of food.
This means you can worry less when it comes to choking risks.
One thing to keep in mind: They don't allow babies to have the full texture experience of the food—since the texture is mostly the mesh of the feeder. That means you don't want to use one of these for every meal (or even most meals).
Lots of exposures to lots of textures helps babies and toddlers gain confidence in handling all sorts of foods, which can make feeding kids a lot easier over the long run.
But an infant feeder can be a handy tool to have in the mix, especially if on the go, starting to transition to baby food, or trying out a new food that has you a little nervous.
And they are a great way to offer cold teething relief to soothe baby's gums.
Baby Fruit Feeder
Many people like to use baby feeders to offer fruit, either fresh or frozen, since the product is a safe way for baby to suck on and explore the flavor of a wide range of fruit.
TIP: Another name for this is Baby Fruit Pacifier.
Best Baby Food Feeders
Below are my top picks for infant feeders chosen for ease of use, durability, and ease of care (as in washing!). There are different materials listed, as well as specific information on each product.
Best Mesh Feeder
Munchkin Baby Feeder, sold in a set of two. (Or choose the ones that come with travel caps.)
This baby feeder has a streamlined, simple design of a mesh bag for the food and a ring for baby to hold onto.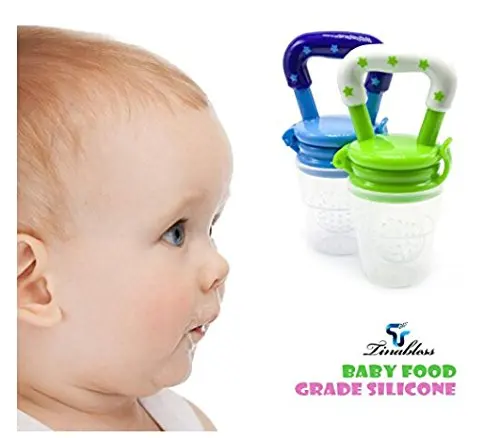 Small, digestible pieces of food come through so baby is getting some nourishment (and comfort if using for teething) without the risk of choking. It's about $7 for two of them.
Best Silicone Feeder
Boon Silicone Feeder
This baby feeder, which is priced at under $6, is made from durable silicone and can be used with fresh or frozen foods. The interior stem forces food toward the tiny holes in the feeder and the small handle is sized just right for baby's little hands.
Kidsme Baby Feeder
Baby Feeder Pacifier Combo
Kidsme Food Feeder
This popular Kidsme feeder has a replaceable silicone pouch that comes in two sizes, so you can adjust and replace as your child grows. It has a unique handle style that some babies may prefer and can be used as a pacifier too. It's usually priced around $15 and is recommended for ages 4-24 months.
What baby foods should I put into a baby feeder?
Here are some fruits that are good to serve in a baby feeder:
Raspberries, fresh or frozen
Strawberries, fresh or frozen
Blackberries, fresh or frozen
Cantaloupe
Honeydew
Banana
Mango, fresh or frozen
Roasted sweet potato
Roasted butternut squash
Ripe fresh pear
Fresh cucumber, skin removed
Watermelon
Cooked red meat such as steak
Frozen grapes (These are NOT safe served to a child this age in any other way as they are a choking risk. They are fine served inside the feeder, though.)
TIP: You can use frozen fruit or ripe fresh fruit that's soft and easy to gum. Avoid any fruits or veggies that are very hard as baby may be frustrated by that texture.
Frequently Asked Questions
What age can baby use a mesh feeder?
Babies can use an infant feeder soon after starting solids around 6 months, or when they can easily hold it and bring it to their mouth.
How do I use a baby feeder to help with teething?
If you fill the feeder, whether mesh or silicone, with frozen fruit, you can soothe teething in infants who are eating solids or in toddlers. It's cold and yummy, yet requires no real work for the child to suck on, so it's comforting.
Are all of these baby feeders BPA-free?
Yes, if you choose a mesh baby feeder or one made from silicone, they are BPA-free.
What's the best way to clean a baby feeder?
Try using a bottle brush or just running water to clean out the mesh. It should be fairly easy to clean if you avoid letting it sit too long with food in it!
Are baby feeders good for babies?
The one downside could be that if you rely on them too much, the child learns the texture of the feeder, rather than of the food. This can make it harder for a child to learn to move actual food around in their mouths and harder for them to accept a range of textures in the future when you don't want to be using the mesh feeder as much.
Because of that, I recommend using this product at limited times such as when on the go at a restaurant or to help sooth a teething infant, baby, or toddler.
This is not recommended as a way to feed your child at every meal.
If you are worried about choking, review this information on toddler choking and trust that if you serve foods that are easy to squish between your fingers, baby is sitting down at meals, and you are with them, they will learn to eat like so many other kids who have gone before them!
You May Also Like
Best Baby Puffs
Favorite Sippy Cups
Best Snack Containers
Best Lunch Boxes
Favorite Suction Bowls
Top High Chairs
I'd love to hear your thoughts on baby feeders in general or on these specific products, so please comment below to share!
This post was first published May 2019.
1st Step Baby Food Feeder Reviews, Features, How to use, Price
By 1st Step
4.5 / 5
11 Reviews
Write a review
Product Description
Whether you give formula or first solid foods to the baby, 1st Step feeding bottle comes in handy. It is convenient to carry and keeps the food fresh.
Top Questions And Answers
Does the 1st Step Baby Feeder soothe teething gums?
Can I sterilize the 1st Step Baby Feeder?
All Questions >>
4.5/5
11 Ratings & 11 Reviews
100% Approved by 11 users.
Product Rating
Features
Specifications
Benefits / Uses
How to use
Ratings Distribution
5 Stars
6% Complete
6
4 Stars
5% Complete
5
3 Stars
0% Complete
0
2 Stars
0% Complete
0
1 Stars
0% Complete
0
Pros
easy to clean
7
easy to hold
7
no leakage
7
smooth flow of contents
6
durable
6
Cons
the mouth of the bottle is narrow
1
air flow leads to colic
1
easily breakable
1
expensive
1
nipple gets torn
1
1st Step Baby Food Feeder Features
No BPA: The feeder is safe to use for babies as it is free of BPA.
Discover different tastes: You can let the baby get acquainted with different tastes.
Suck and chew: The baby can suck as well as chew the contents in the bottle, thus providing you with a wider choice of foods to give to the baby.
1st Step Baby Food Feeder Specifications
Manufacturer's minimum suggested age: 6 months
1st Step Baby Food Feeder Benefits / Uses
Practice chewing.
Acquaint himself with solid food.
Practice self-feeding techniques.
Soothe teething gums.
How to use 1st Step Baby Food Feeder
Clean and wash the 1st Step Baby Food Feeder thoroughly before use.
Allow it to dry completely.
Flip open the lid.
Place the solid food that you desire to feed your little one.
Close the lid.
Offer it to your baby.
1st Step Baby Food Feeder Reviews
Rating (Low To High)Rating (High To Low)LatestOlder
Arsala Nus approves this product
Amazing
PROS
Easy to clean
Easy to hold
Smooth flow of contents
Durable
No leakage
1st step baby food feeder is just wow for toddlers .
we can put slices of watery fruits (such as mangoes, watermelon, orange, grapes) & give our little ones as a healthy snack or fresh juice . It is free from toxic & safe too. In short it's a blessing for toddlers especially who have working moms
Sumaiya P approves this product
Nice feeder
PROS
Easy to clean
Easy to hold
Nipple controls air flow
Smooth flow of contents
Durable
No leakage
When my baby became 5 months..all advice for feeder so I was confused.. then I brought this 1st Step Baby Food Feeder to feed her. It is a good option since it is light n portable n very easy to carry around n can be cleaned quite easily too. Feeding my baby has been easy
Vatsla Verma approves this product
1st Step Baby Food Feeder
I brought 1st Step Baby Food Feeder for my little one to introduce fruits and juices to her. It is a nice quality food nibbler. It is free from toxic chemicals and is bpa free.
I put fruit slices in the feeder which my baby chews and gets the benefits of natural fresh fruits without fear of chocking.
Bhumika Daryani approves this product
1st Step Baby Food Feeder
When my baby began the consumption of semi solid consistency foods I chose the 1st Step Baby Food Feeder to feed her. It is a good option since it is light n portable n very easy to carry a round n can be cleaned quite easily too. Feeding my baby has been a cake walk since I bought it
priyanka | 3 years ago
4.4 / 5
priyanka approves this product
Wonderful
PROS
Easy to clean
Easy to hold
Nipple controls air flow
Smooth flow of contents
Durable
No leakage
Bought this product for my daughter when she was 7 months old.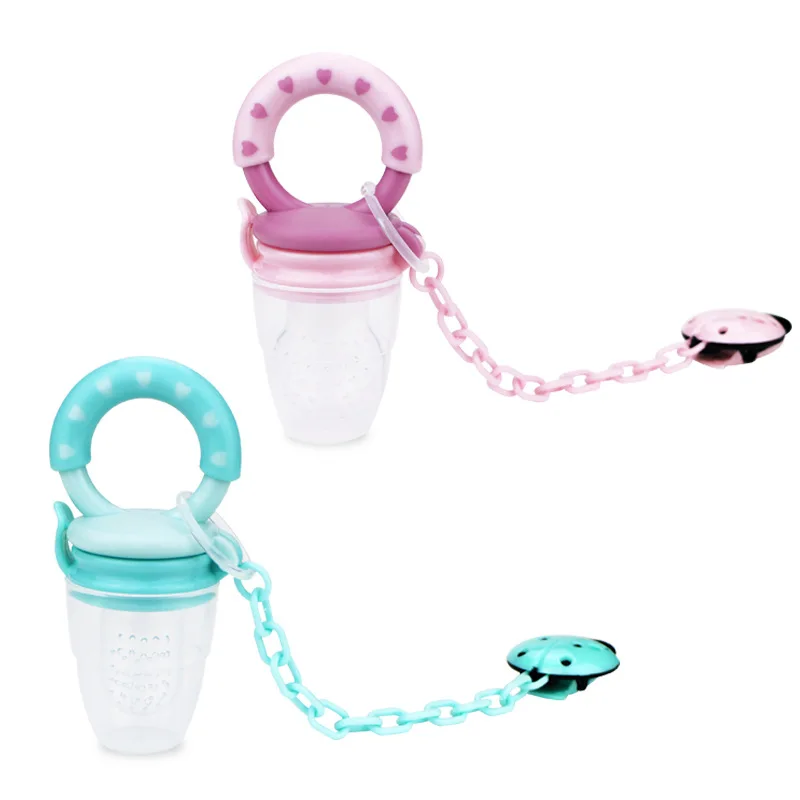 Much better then pacifier at that time she was having teething problem and i used to put grapes and orange slice in this 1st step baby food feeder nd she enjoyed a lot taste of fruits. Very easy to clean and sterilize also
Vandana Ajith approves this product
Easy to introduce fruits
PROS
Easy to clean
Easy to hold
Nipple controls air flow
Smooth flow of contents
Durable
No leakage
I bought this Baby food feeder to introduce fru it's for my baby. I stared with a cube of mangoes watermelons papaya pear-like watery fruits into the feeder and give time for the baby to feed herself. Gradually she loved it. The mesh of the feeder is quality made and won't tear-resistant. It can be easily cleaned and sterilized. Reliable during outdoor and traveling.
Divya Modi approves this product
Baby food feeder
Using this 1st step baby food feeder for my baby for more then six months and it is very useful.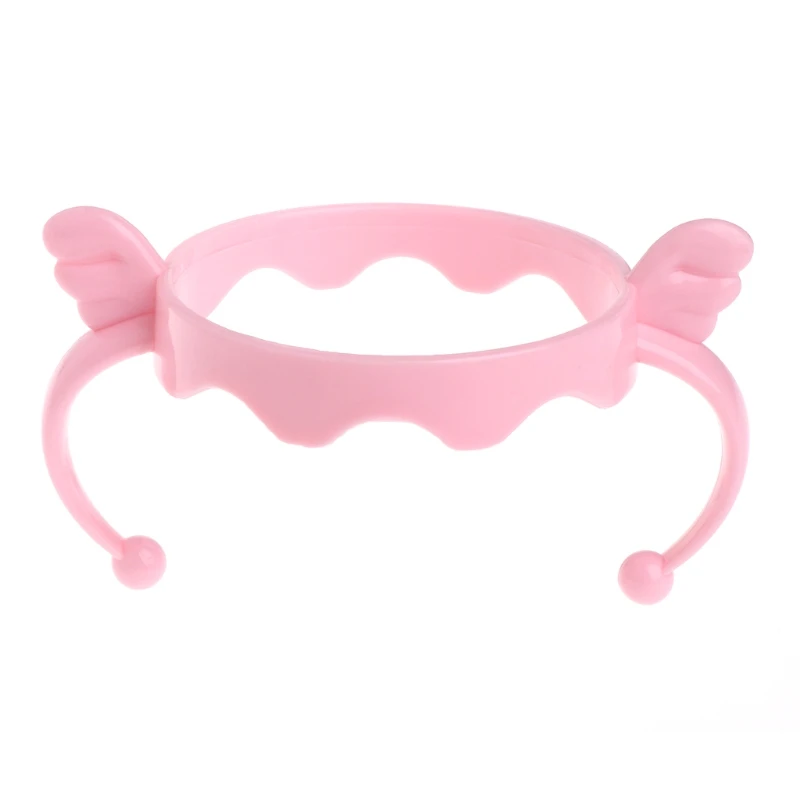 My baby didnt not like juice and don't want to drink juice . Then my friend recommended baby food feeder, in it we can feel fruit and baby can chew than and enjoy fruit with slowing its seeds
Revathi Nagaraj approves this product
Easy feed to my baby
PROS
Easy to clean
Easy to hold
Nipple controls air flow
No leakage
When my baby boy was 6 months I started him to give solid food it is very difficult to feed him with spoon baby food feeder was very helpful to feed easier... He could chew and very compact to carry. It flow the food continuously did not struck up. I am satisfied to feed in food feeder.
Suma Mohith approves this product
1st step baby food feeder
PROS
Easy to clean
Easy to hold
Nipple controls air flow
Smooth flow of contents
Durable
No leakage
1st step baby feeder is a one of the best feeder it is very hygienic product .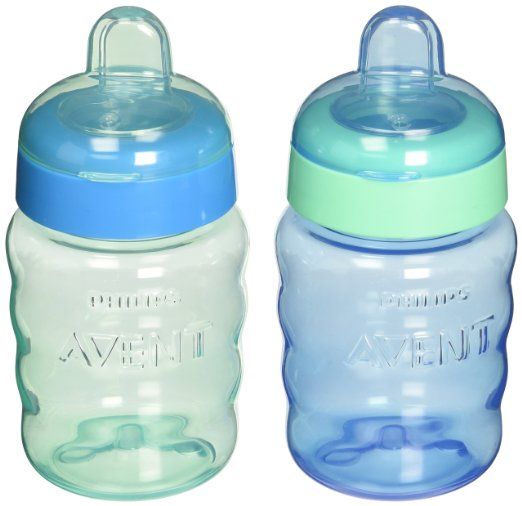 my baby enjoy her first food, fruits and vegetables u can put in a baby feeder it is easy to clean and easy to use u can take anywhere so easily the babies can enjoy very delicious food no leakage my baby tummy was fully loaded
Disha Jain approves this product
Nice
I am using this food feeder for my baby and it works well. I used to give fruits and vegetables in it by cutting them into small pieces and put that into the teat of this feeder.. Feeder has holes through which the fruit juices goes into the baby mouth
Sumi Manoj approves this product
Pure veggies and fruits to the baby
It is always best to give fruits and veggies to babies in the purest form without making its puree. 1st Step Baby Food Feeder is best thing to help you do this. I put small pieces of the food items in the nibbler and my baby happily chews on it without making any mess around and getting all essential nutrients from its juices.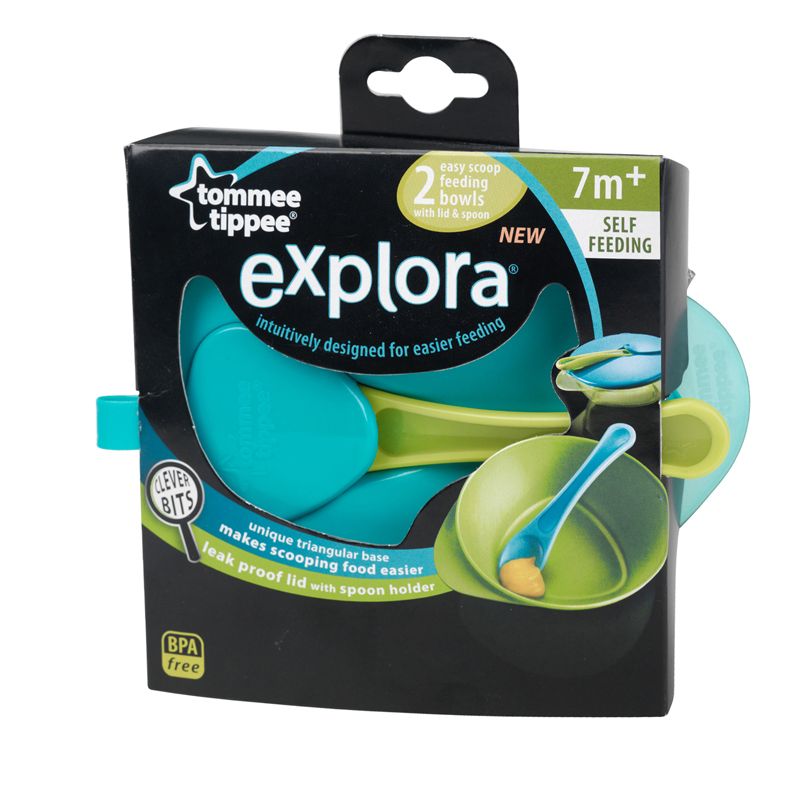 I use this nibbler to feed apples, banana, pears, boiled carrots, sweet potato etc.
Top Questions & Answers
---
Most Popular Products
Premature baby: what is the danger of being born prematurely
There are several degrees of prematurity in newborns. Let's talk about each of them in detail.
If the baby is born prematurely - before the 37th week of pregnancy - he is considered premature. There are several degrees of prematurity in newborns. Light, as a rule, does not pose a danger to the health of the baby, heavy - requires serious medical care.
Mild prematurity
If the baby is born between 32 and 36 weeks of pregnancy, modern medical care allows him to avoid health problems.
Preterm breast milk
Full breastfeeding is not always available. So, premature babies, as a rule, do not have a sucking reflex - they are fed through a tube.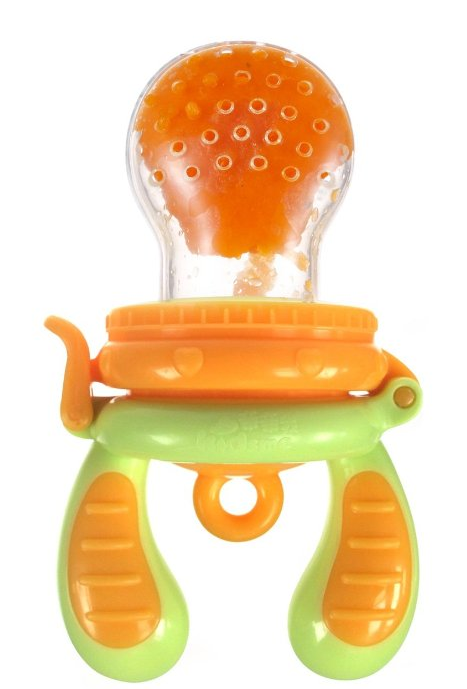 It does not necessarily transfer the baby to artificial feeding. Pumping is the way out.
In some cases, in children with a mild degree of prematurity, the lungs do not have time to finally mature. They need additional help with breathing: artificial ventilation of the lungs or additional oxygen supply in the first days of life. Many babies with mild prematurity have feeding problems. Babies born before 34-35 weeks are not able to suckle on their own - they have to be fed with a tube. Therefore, babies born at this time are forced to stay in the children's department of a hospital or maternity hospital for several more weeks until they can start feeding on their own. In addition, within a few weeks, all premature babies may experience problems with maintaining body temperature. In this case, they are left at incubator - a special box for newborns - to maintain optimal temperature and monitor heart activity and respiration. In the future, after discharge, parents should carefully monitor the child's body temperature .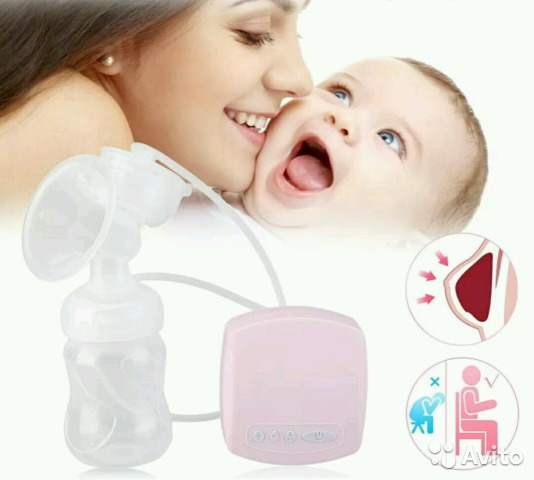 It is easy for premature babies to overheat or catch a cold.
Moderate prematurity
The baby is born at 28-31 weeks of pregnancy. In children born at this time, the lungs are not yet fully ripe for breathing. Typically, they require assistance in the form of mechanical ventilation or a constant stream of oxygen-enriched air to maintain positive airway pressure. Most children with moderate prematurity need such help within a fairly short time. If the child is on artificial lung ventilation, he is fed through an intravenous catheter. Children who breathe on their own, can feed on mother's milk through a tube until they can suckle on their own.
Severe prematurity
The baby is born before the 28th week of pregnancy. Previously, such children survived extremely rarely, but modern medicine allows you to nurse such babies. Almost all children born at this time have not yet developed lungs - most of them require mechanical ventilation or oxygen-enriched air flow.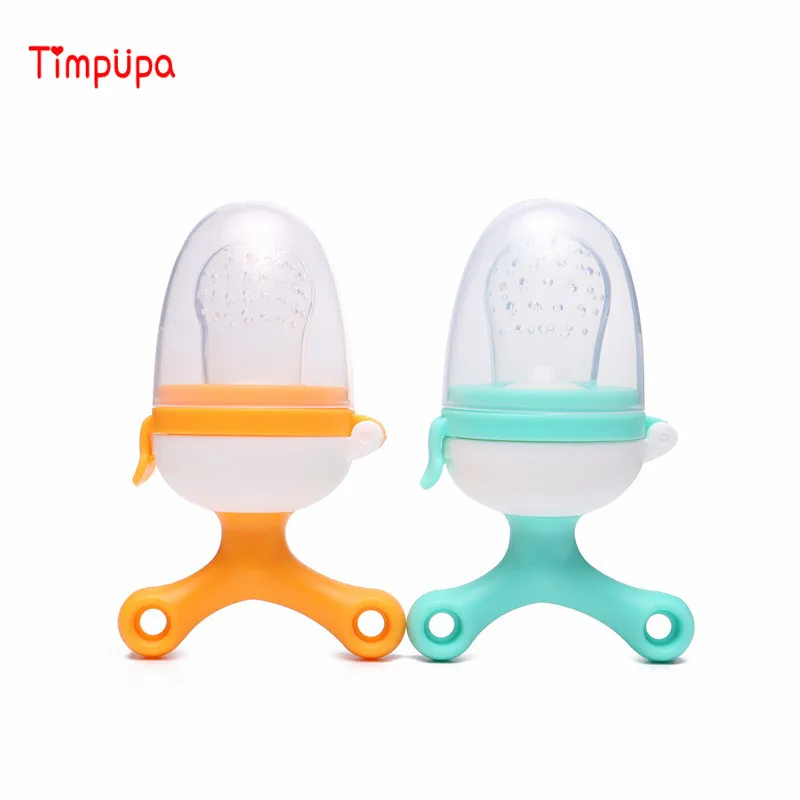 The lungs can maintain respiratory function from 22-24 weeks of fetal development, but the alveoli, necessary for the normal absorption of oxygen, develop only at 28-30 weeks of pregnancy. In addition, severely premature babies cannot feed themselves and maintain body temperature. Parents of such babies need to understand that the child is will stay in the children's ward for a long time.
Why is it dangerous for babies to be born prematurely?
Babies who were born before the 37th week of pregnancy may have problems associated not only with the lack of a sucking reflex. The shorter the period at which the child was born, the higher the risk of developing various diseases characteristic of premature babies.
Underdeveloped lungs
Pulmonary disorders are the most dangerous. For example, neonatal difficulty breathing syndrome in which the baby's immature lungs cannot fully expand.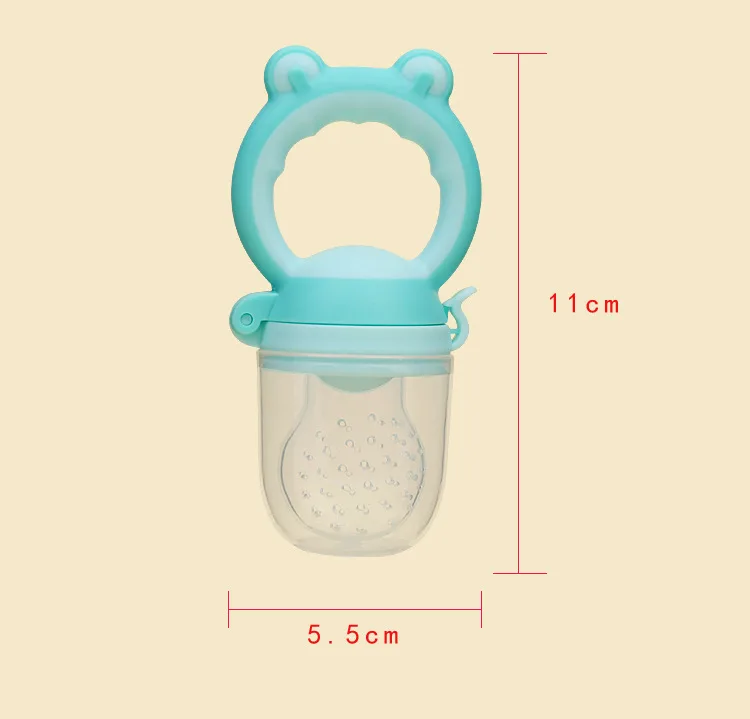 For a breath the child should make considerable efforts. These children need artificial respiration support.
Respiratory arrest
In premature babies, the respiratory center of the brain is not yet fully formed. If a person does not breathe often enough, the command from the brainstem compensates by breathing deeper. Newborn babies, on the other hand, breathe shallowly and irregularly, and they have periods of too slow breathing. If they occur too often, doctors talk about development of respiratory arrest, or apnea .
Nine months
While you are expecting a baby, thinking about renovating the nursery and buying everything you need, your child is growing and developing. Find out how the baby lives in these nine months.
A baby with such a disorder needs constant monitoring in the first weeks of life. As the child grows, the risk of sleep apnea decreases.
Features of the heart
During fetal development, the baby's blood practically does not pass through his lungs due to the peculiarities of the structure of the heart.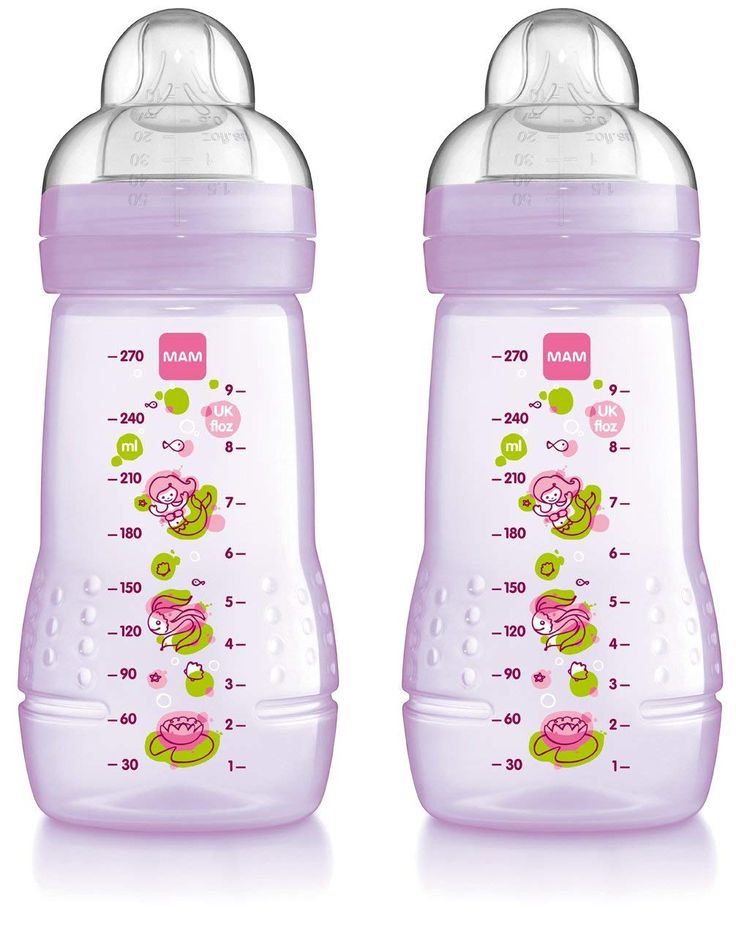 The heart of the embryo pushes blood from the right ventricle not into the pulmonary artery, but into the aorta through an opening called the ductus arteriosus. Shortly after birth, in full-term babies, it overgrows, and in premature babies, it may remain open. This puts more stress on the lungs and heart. This condition requires medical or even surgical treatment.
Infections, metabolic problems and blindness
Infections affect premature babies more often than babies born at term. One of the reasons for this vulnerability is the immaturity of the immune system , in which antibodies are produced in insufficient quantities in the child's blood. Also dangerous for premature babies are viral infections, which cause only mild cold symptoms in other babies. In addition, premature babies may have problems with absorption of nutrients, as well as a lack of hemoglobin associated with a low rate of formation of red blood cells - erythrocytes.
Premature babies can also develop retinal damage - retinopathy of prematurity without early treatment leading to blindness . That is why premature babies should remain under the supervision of neonatologists from birth until the moment when their body is ready for independent living.
Most important
A child born even before the 28th week of pregnancy can not only survive, but over time catch up with full-term babies in development. All premature babies require careful care and supervision of doctors in order to avoid diseases caused by the immaturity of their body.
To leave a comment - you must be an authorized user
How to feed a child in 1 year? Balanced baby nutrition: sample diet
Proper nutrition of a child in a year is an important condition for harmonious growth and development. In addition, a properly composed diet helps to strengthen the immune system.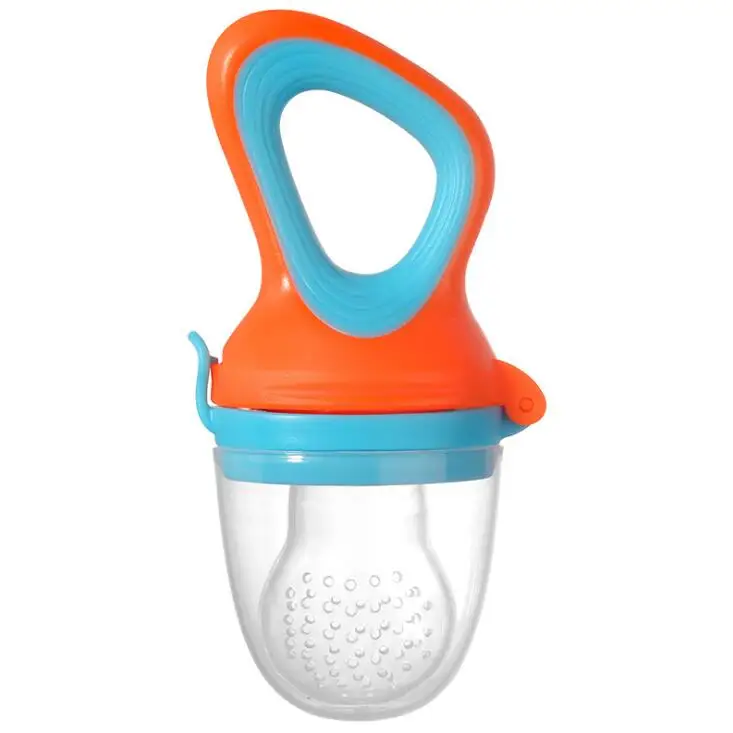 Receiving new products, the baby gradually gets acquainted with the diet. Pediatricians advise paying attention to the child's diet, its proper balancing.
Nuances of nutrition
The diet of a child in 1 year is subject to the following principles:
should be complete, meet all the needs of the body, provide vitamins, micro- and macroelements;
diversity. As many combined foods as possible should be present in the diet daily;
all food must be chopped.
To properly balance the diet, it is necessary to include specialized foods. They should be designed according to the needs of the child's body in a year. If you have any doubts or questions regarding the nutrition of your baby, you can seek advice from our doctors. They will remotely select an individual diet, tell you about all the nuances of the nutrition of one-year-old babies.
The diet must not be violated
The most advantageous is the diet according to the schedule.
An individual nutrition program helps to quickly accustom the child to the daily routine. Even intervals between meals will not let the baby get hungry. According to WHO, the diet of a child at 1 year old should include breakfast, lunch, dinner, and afternoon tea.
Meal plan for the day:
| | |
| --- | --- |
| Name | Description |
| 9.00 - breakfast | If the child gets up early, in this case it is permissible to feed an hour earlier. All other meals are shifted by an hour |
| 12.30 - lunch | Before dinner, it is recommended to take a walk, which will increase the appetite. For long walks, a snack is allowed two hours before the main meal. |
| 16.30 - afternoon snack | The amount of food is small. Eating easy |
| 19. 00 - dinner | Dinner is served on the table two hours before bedtime. |
Important! When preparing food, it is necessary to refuse fried, fatty and fried foods. The first meat broths merge. Salt and sugar are added in a minimal amount.
Which products to prefer
WHO recommends including the following foods in the children's menu:
dairy products. Children under the age of one year do not give milk in its pure form. It is replaced with breast milk or mixtures. Kefir and yogurt are introduced gradually. Their fat content should not exceed 3.2 percent. Sour cream and cheeses are allowed to be given no more than twice a week;
cereals. Porridge for a one-year-old child is given only for children. Adult coarse cereals are poorly digested in the baby's body. Allowed: oatmeal, buckwheat, millet, corn, rice porridge;
vegetables fruits. By the age of 1, the child is familiar with apples, pears, bananas, prunes, zucchini, broccoli, carrots, potatoes. After a year, kiwi, beets, peas, apricots, beans are introduced into the diet. Legumes are given twice a week. The rest of the vegetables and fruits are allowed for use every day;
meat fish. Hake, pollock, cod are given twice a week, low-fat meat varieties - daily;
oil. Butter and vegetable oils are added to ready meals. If the child already chews well enough, it is permissible to smear butter on bread. vegetable oils are chosen only unrefined;
eggs. Up to a year it is allowed to introduce quail eggs, after a year they give chicken no more than three times a week.
Example from practice: One-year-old Pasha's mother made the following menu for him for the day, which she plans to feed him until he is 1.5 years old: For breakfast, porridge/vegetable dishes, cottage cheese 200 g, drink 100 ml. Lunch consists of salad - 30 g, soup - 50 g, second meat course - 50 g, vegetables / cereals - 70 g, compote - 100 ml. For an afternoon snack, mom offers ryazhenka or kefir - 150 ml, cookies, crackers - 15 g, juice, fruits - 100 g.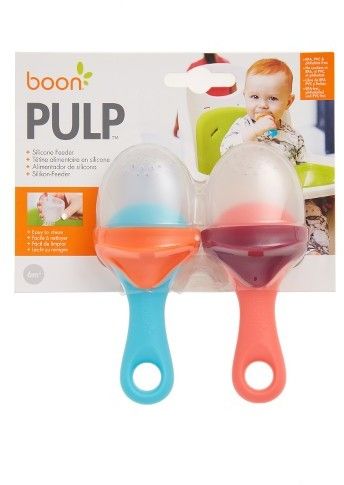 For dinner, cereals / cottage cheese / vegetables are served - 180 g, fermented milk products - 100 ml, fruits - 50 g.
Further, the weight of the products will gradually increase with the age of Pasha. Mom made up the optimal variant of the diet together with specialists.
Prohibited products for children from the year
The list of products not recommended for baby food includes:
any kind of sausages, sausages;
fried food;
smoked meats;
exotic vegetables, fruits;
caramel, chewing gum;
products containing flavor enhancers, dyes; flavors.
Children are limited in food with a lot of cholesterol, nuts. The latter can cause an allergic reaction. It is not advisable to give mushrooms, as they overload the child's digestive tract. For all questions, you can contact our doctors at any time of the day. They will remotely adjust the diet and help balance it.
Norm of food per day for a one-year-old child
The total daily calorie content should not be less than or more than 1300 Kcal. However, these figures are relative, as each child is individual. Someone develops quickly, and someone vice versa. And such children may need a supplement in the diet.
For breakfast, babies should consume at least 300 ml, for lunch - 420 ml, for an afternoon snack - 180 ml, for dinner - 300 ml.
Dr. Komarovsky advises to purchase only seasonal products. In his opinion, they will be able to provide the maximum benefit for the growing body of the child.
One year old baby's menu for every day
Experienced doctors recommend feeding the baby up to 6 times a day. There should be 4 main meals.
Breakfast
In the morning, it is preferable to give milk porridge. Milk is diluted with water before use. Proportions for cereals: 200 ml of milk per 2 tablespoons of cereals. Twice a week it is permissible to serve an omelet from 1 egg. Prepare an omelette for a couple. You can add dill. It stimulates digestion.
Wash down with compote, weak tea.
Snack
Yogurts and fruit purees are allowed here. They stimulate the production of gastric juice, digestion. A healthy snack is a baked apple with cookies. Fruit purees from jars, children's drinking yogurts are suitable.
Lunch
Lunch is the main meal. It can be only the first or second course, or maybe all together. Soups are cooked thick, rich, satisfying. Broths are prepared on boneless pulp. The first is drained, and vegetables are added to the second broth. Let's add some oil. The second offers cereals on the water, vegetables, salads, meat or fish. Spices, roasts are excluded.
Snack
For a small snack, cottage cheese casseroles, milk porridges, cheesecakes, cookies with compote, milk are suitable. Cow's milk is administered with caution. Start with small amounts, diluted with water. Observe the reaction, as cow's milk is considered an allergen.
Dinner
Dinner is scheduled five hours after the afternoon snack.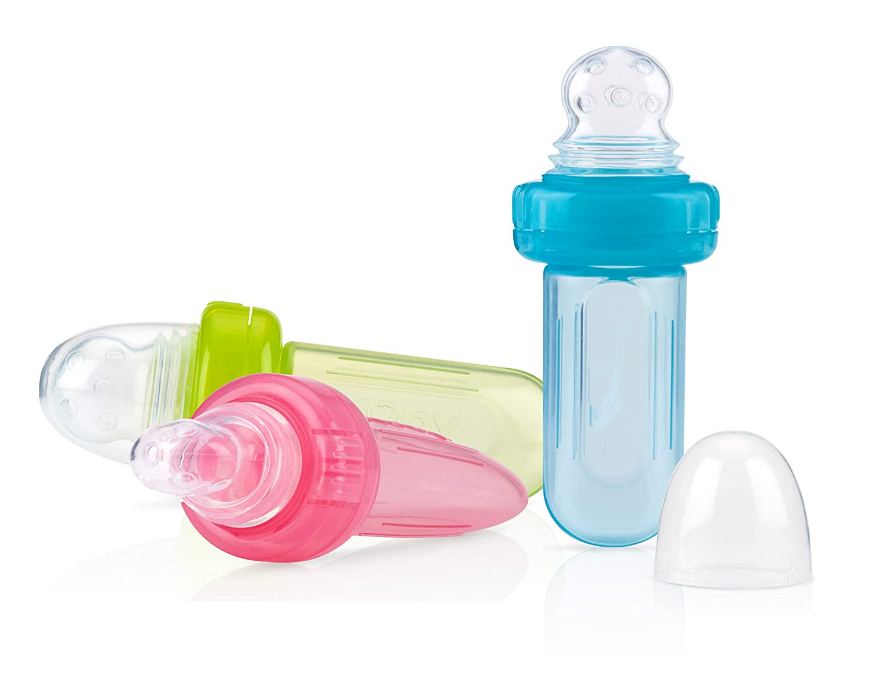 Vegetable puree, porridge, stew with meat or fish are served. It is allowed to add a little oil to the stew.
When breastfeeding, the second dinner is allowed in the form of mother's milk. Children who are used to eating at night are gradually weaned from night feedings.
What to consider when formulating a diet
The nutrition of a one-year-old child should be in compliance with the regimen. You can also create a kind of ritual that will look like a joint table setting, decoration with bright napkins, original food serving.
If for some reason the child refuses to eat this or that product, he is not completely excluded from the diet. It is recommended to add it in small quantities, mixing with the main dish.
If the baby refuses to eat, it is recommended to shift the time. Perhaps the child did not have time to get hungry. Or you can go for a walk and work up an appetite.
All meals are served in turn. Don't put everything on the table at once.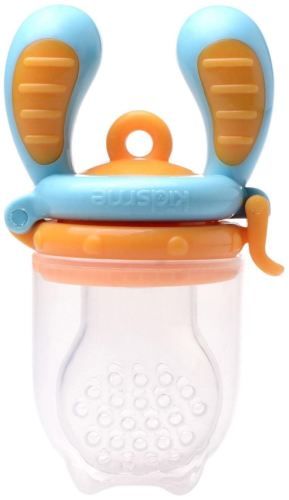 In this case, the baby will be confused, will try to try everything at once.
It is necessary to introduce new products with caution, in turn, starting with small portions. At the same time, the reaction of a small organism to innovations is closely monitored. In case of allergic reactions, the product is completely excluded.
Sweets in the form of confectionery, sweets, chocolate are not offered to kids. Small amounts of honey, syrups, jams, dried fruits, cookies are allowed.
FAQ
What must be present in the menu of a child at 1 year old?
+
The diet must be present: meat, dairy products, fruits, vegetables, bread, butter. Fish and eggs are given up to three times a week.
What are the most common mistakes parents make when preparing meals?
+
The most common mistake is a monotonous diet, consisting of the same products.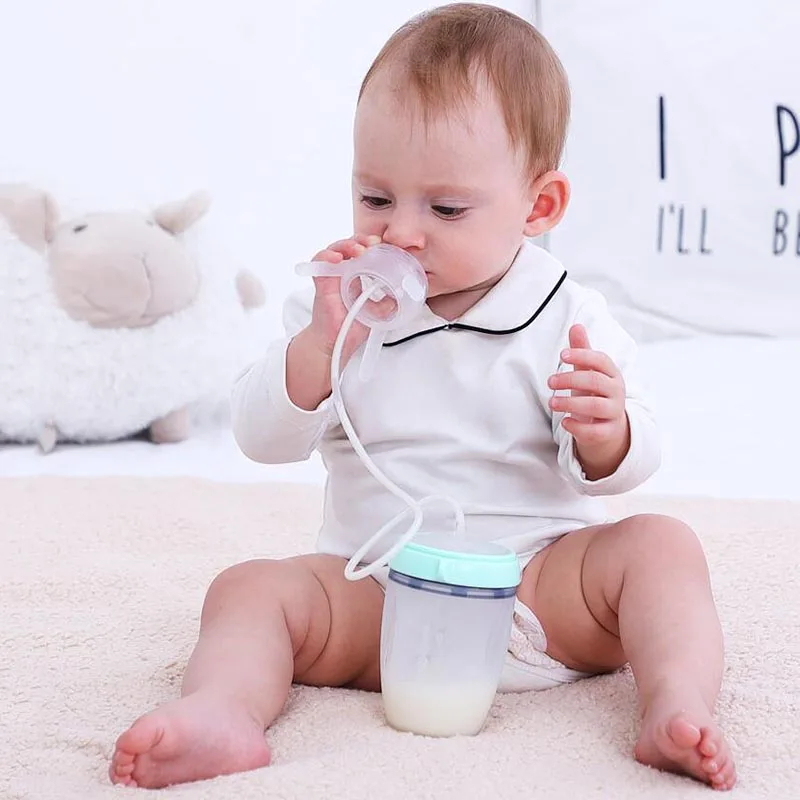 It is important to try to feed your baby a variety of foods. This will allow him not only to get acquainted with new products, but also to replenish the stocks of necessary substances.
Is it permissible to include solid food in the diet if the teeth erupted a little?
+
Solid foods help form healthy eating habits. In addition, it is useful for teething. Hard pieces help form the correct bite.
Should I put my baby to sleep after eating?
+
After eating, the baby is drawn to sleep. However, putting him to bed right away is not right. If the child walked a lot, spent a lot of energy, in this case, yes, it is allowed to sleep after eating. In all other cases, after eating it is better to play.
What to do if a child refuses to eat with everyone at the age of one?
+
You can't force feed a child. It is important to form a strong habit with him that all meals with the family at a certain time.