How to make baby food with nutribullet
Top 10 Reasons why you want a Nutribullet for baby food
Say hello to a new dimension of baby food cooking. Here are my Top 10 reasons to bite the bullet, and invest in a Nutribullet (and surprise: I'm giving one away!)
My stick blender is one of my most trusted, loyal kitchen gadgets when it comes to cooking & preparing baby food. But as is the case with parenting in the 21st consumerism century , there's always something bigger and better around the corner. And that's how I came to discover the Nutribullet as a seriously nifty little tool for prepping and creating silky smooth baby purees.
I splurged on a Nutribullet without #babyjake even entering the purchase decision equation. I had visions of kick starting my days with a wheatgrass and kale juice, in an attempt to put a spring back in my step and regain my long lost longevity, while simultaneously losing endless kilos.
Turns out that wasn't the plan… the thing was collecting dust at the back of the kitchen counter.
And then it came to me: use the bullet to make #babyjake a smoothie. And just like that, my world was revolutionised. Say hello to a new dimension of baby food cooking.
So while a Nutribullet is not an essential tool for prepping baby food (at R2k, you'll probably decide to stick to that R300 stick blender), it's one of those wish list luxuries (right up there with isofix car seat bases & bottle warmers). By no means a crucial survival tool for parenting, but once you're spoilt with its conveniences – you'll wonder how you ever lived without it.
So if you're considering biting the bullet and investing in a Nutribullet, here are my Top 10 Uses for Making Baby Food with the Nutribullet.But first, what you need to know going in:Two basic concepts: (1.) requires liquid and (2.) NO hot – or even warm – contents. Ever.
Before I get into the good stuff, here are the downsides:
Nutribullet cannot blend without liquid to assist it. And perfecting the art of the right amount of liquid is not as easy as it should be. You'll probably fail the first few attempts and land up with pear juice instead of pear puree. Certain fruits (paw paw / banana etc) require less liquid. The same applies to steamed veggies/fruit. And sometimes you can get away with using yoghurt instead of water / milk. Bottom line: it will take a bit of trial and error to get it right. Start with 1-2 TBS of water and add a little at a time as needed. Practice makes perfect.


---

You're supposed to be able to blend while retaining texture, but I've found that it's close to impossible to pulse slowly – the motor is simply too powerful. But other moms say they manage just fine. Again, practice.


---

Don't get the Baby Bullet – rather use the regular version (stronger motor + more longevity after baby is not a baby). Even though the Baby Bullet comes with nifty storage cups, I still vote regular bullet.


---

NEVER (ever, ever, ever) add hot liquid (or even warm contents) to your bullet. Steamed veg / fruit have to be properly cooled before blending. The pressure build up can be insanely dangerous if you don't adhere to this golden rule.
Ok now that that's out the way, here's why I freaking LOVE it: 1. Grinding Nuts and Seeds
Game changer. The way the Nutribullet pulverises nuts and seeds into a fine powder is legitimately magical. And yes, you can use a coffee grinder or a pestle & mortar to grind your own nuts and seeds, but the ease of use of the Bullet makes it worth every cent, if for no other use than this one alone #truestory.
I am a big believer in adding superfoods like nuts and seeds to as many dishes as possible. Turn plain yoghurt into a superfood. Turn plain butternut puree into a superfood. Turn oats into a superfood.
I grind a whole variety of nuts and seeds each week using the grinding blade attachment (chia seeds, flax seeds, almonds, walnuts, sunflower seeds, hemp seeds, cashews etc), and store in the fridge in a tupperware.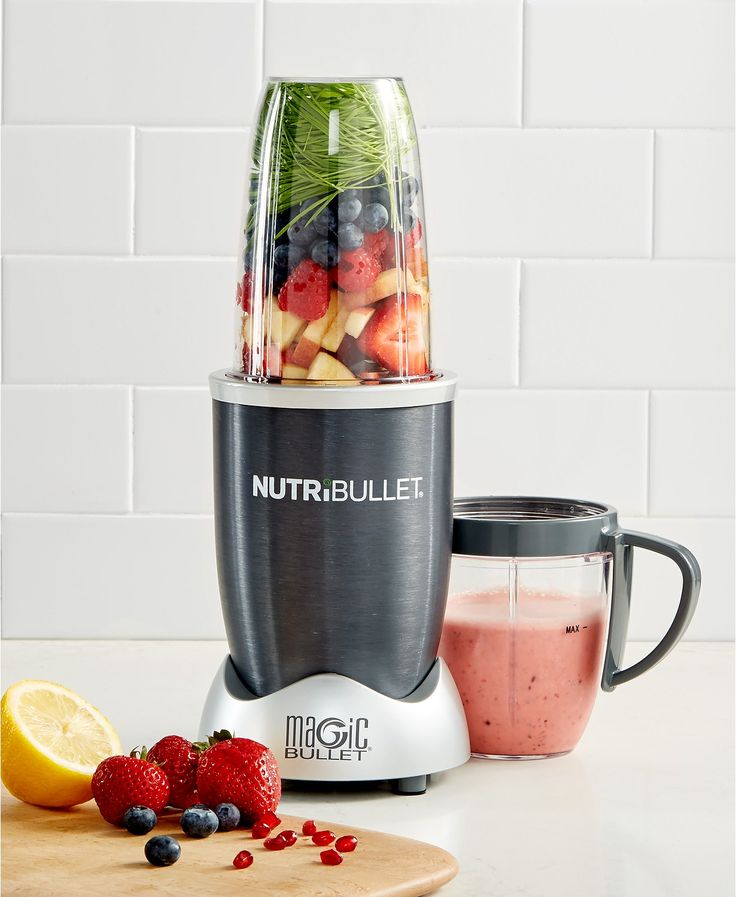 And then I just add a few spoonfuls of this superfood powder to #babyjake's purees / yoghurt / oats.
Simply use the milling blade to grind nuts / seeds into your own ground powders. Make your own oat / quinoa / rice / almond cereal or flour. You can also add whole nuts to smoothies using the regular blade attachment, but this won't grind the nuts as finely as when you use the milling blade. And you don't want big pieces of nuts posing a choking hazard.
(Remember that it's a total old-school misconception that babies can't have nuts. When finely ground into a powder, thereby eliminating all choking hazards, nuts are so very beneficial for little growing bodies and brains. In fact, the latest research shows that early introduction of nuts from 6 months actually helps to prevent allergies. Babies need healthy fats – and nuts are the optimal source.)
2. Protein Date Balls
#babyjake's all time best snack: date balls. There is no greater finger food snack for babies than these little balls of superfood goodness.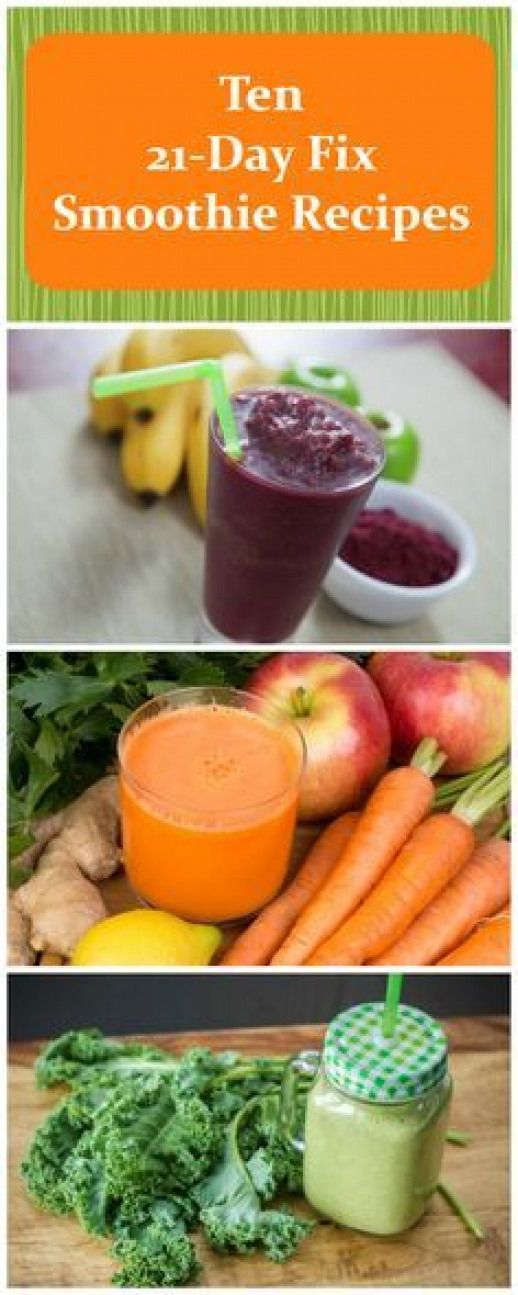 But I blew the motor on my food processor when I first made them. And then I thought to make them in the Nutribullet – game changer. My freezer has a permanent stash of date balls. And so should yours 🙂
3. Green Eggs
Green eggs are my go-to emergency meal for #babyjake. When there's nothing else in the fridge, and I can't think of a single thing to feed him – he lands up with a plate of fluffy, scrambled green eggs. Plus I'm always looking for ways to sneak in dark leafy greens. So I keep a stash of chopped spinach in little ziplocks in my freezer. I pop 1 or 2 eggs into the Bullet (these serve as the liquid requirement). And a handful of the chopped frozen spinach. Give it a whizz. And scramble on the stove. You can also make quick and easy pancake / fritter batter in the bullet (I make these Spinach Fritters a couple times per week for #babyjake).
4. Hummus
Not something you would think to give your baby? Think again.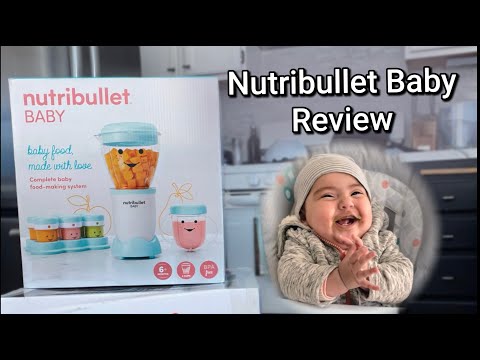 Hummus is essentially just a fancy way of saying chickpea puree. And when made in the bullet, it's as creamy as the store bought versions. It's a fab source of protein & fibre for little tummies. Here's my recipe for homemade baby friendly hummus.
5. Silky Smooth Purees
Ever wondered why home made baby food never looks and feels quite as silky smooth as the processed jars of Purity? Well, when you grind food with a motor as strong as a Nutribullet, you'll reach a far smoother consistency than you could ever achieve with any other kitchen gadget. Fact.
6. Longevity beyond the Puree Stage
Tragically, babies don't stay babies for long. And your kid won't be eating pureed food for more than a couple months at most, so it seems utterly insane to splurge on a R2k gadget.
But here's the amazing part: I only got my Nutribullet when #babyjake was a year old and purees were already a thing of the past (I bought it for myself, without even considering using it for him).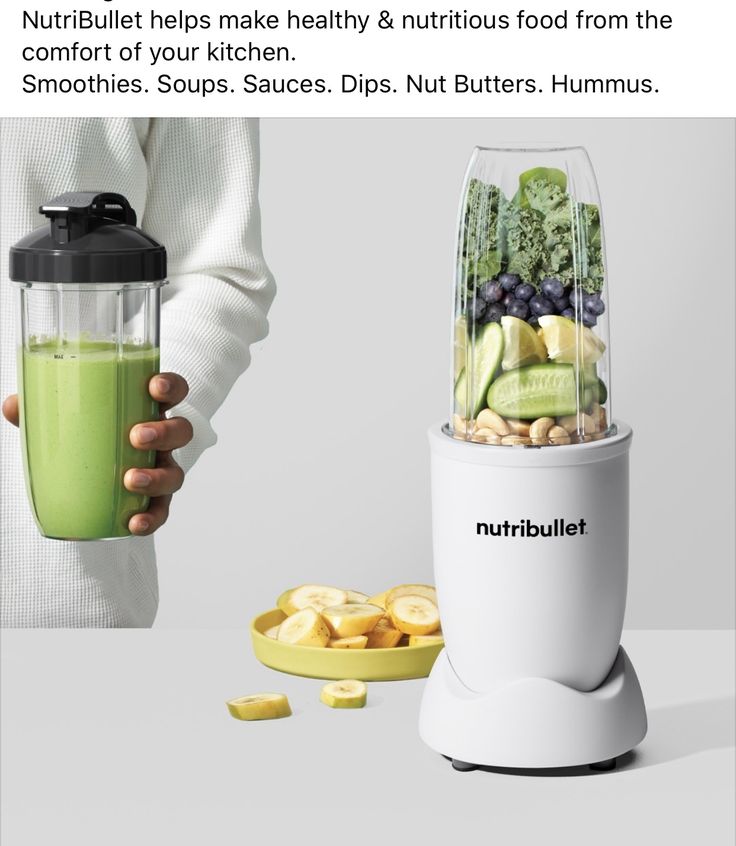 So I've never even experienced the joys of Nutribulleting purees. And it's still been the greatest asset to my kitchen for feeding #babyjake superfoods.
7. Smoothies
I grab a handful of whatever fruit I have available (banana, paw paw, strawberries etc). I add some frozen spinach from my freezer stash. Yoghurt or milk. Seeds and nuts. Some superfood powders (maca or acai powder- get at Dischem). Blitz and whizz.
Spoon feed it to baby
Let them drink it from a cup with a thick straw
Freeze in lolly moulds
Add to oats (this is how I make #babyjake's daily superfood porridge)
Smoothies (especially when jam packed with hidden greens and superfoods) are an amazing healthy habit to get your kids into – whether 6 months or 6 years old. And believe it or not, kids actually love Green Smoothies. Especially when packaged as Monster Smoothies, Green Juice or Popeye Popsicles 🙂
Nutribullet's greatest forte is undoubtedly it's use as a smoothie maker.
8. Easy to Clean, Neat and Small
I have a pet hate for all things bulky and inconvenient (especially because my kitchen lacks counter space). And while a stick blender is as compact as you get, each time I had to lug out the big old blender, I could cry from frustration. Nutribullet is slick & sleek. And cleaning it is a dream.
9. Raw Purees
Because the Nutribullet motor can pulverise anything, you don't need to necassarily cook everything you puree. The motor is strong enough to pulverize raw apple into apple sauce. So you can make a raw apple and berry puree. And it turns raw spinach into liquid 🙂 You may prefer to still steam stuff though because often the taste is enhanced through steaming, and steamed ingredients puree better with less additional liquid needed.  But it's great having the option of doing it all raw 🙂
10. Nutrient Extraction versus Blending 
Ok so here is the main marketing positioning angle of the Nutribullet: Nutrient Extraction… 
Nutrient Extraction is the mechanism the Nutribullet uses to convert whole vegetables, fruits, nuts, seeds, and other superfoods into exceptional liquid fuel for your body. The Nutribullet breaks food down to its most absorbable state, releasing important vitamins and minerals contained within. More than juicing, more than blending, and more than chewing, Nutrient Extraction allows you to receive the highest degree of nutrition your food has to offer by delivering food to your body in an easily digestible, easily absorbable form.
Whether or not the claim of "Nutrient Extraction" is scientifically backed up or not (many say it is nothing more than a clever marketing campaign), the bottom line is that Nutribullet completely pulverises and liquifies everything and anything. The motor far surpasses that of a regular blender (I say this with confidence because I've gone through many blenders), and the Nutribullet result is an incredibly smooth liquid concoction. Perfect for the sensitive, tiny tummies of babies who're just getting started on solids.
---
So what purees can you make in the Nutribullet? Here are some of the best Nutribullet recipes for baby… 
I found these great puree ideas on the official Baby Bullet website (and they can all be made in a regular Nutribullet).
For all of these recipes, you just need to place all the ingredients in the Nutribullet and pulse until smooth. Remember getting the right ratio of liquid / texture takes some trial and error, so play around.
My Top Tip: I would add a spoon or two of your ground nut and seed mix to each of these – just to add a real superfood boost 🙂
---
Banana & Avo Mousse
1 banana, peeled and chopped
1/2 avocado, peeled and cubed
1/4 cup full cream yogurt
2 TBS liquid or more if needed (water / formula /breastmilk / almond milk/ full cream milk)
---
Oat & Almond Banana Puree
1/2 cup cooked and cooled oats
1/2 cup liquid (water / formula /breastmilk / almond milk/ full cream milk)
1 tablespoon almond butter
1/2 banana
---
Quinoa Banana Mash
3 tablespoons cooked quinoa
1/2 banana
1 tablespoon full cream yogurt
pinch cinnamon
---
Strawberry Peanut Butter Banana Puree 
4 Strawberries
2 Ripe Bananas, chopped
1 Tbsp peanut butter
2 TBS liquid or more if needed (water / formula /breastmilk / almond milk/ full cream milk)
---
Broccoli, Potato and Cheese Puree
1 large potato or sweet potato, peeled, cubed + steamed
1 cup broccoli, chopped + steamed
2 tablespoons cheddar cheese
2 TBS liquid or more if needed (water / formula /breastmilk / almond milk/ full cream milk)
You can also add some steamed hake to this 🙂
---
Banana and Coconut Milk Cinnamon Puree
1 banana
1/2 cup coconut milk (I use an organic one without preservatives)
1 tsp. cinnamon
---
Pea Hummus 
Follow my hummus recipe but add 1 cup of cooked peas
Additional liquid if needed (can use more olive oil / sesame oil)
---
Carrot and Cauli Puree 
1 cup chopped carrots, steamed
1 1/2 cups cauliflower florets, steamed
2 TBS liquid or more if needed (water / formula /breastmilk / almond milk/ full cream milk)
---
Blueberry Chickpea Puree
1 cup tinned / cooked chickpeas
1 cup blueberries
2 TBS liquid or more if needed (water / formula /breastmilk / almond milk/ full cream milk)
---
Salmon, Broccoli and Apple Puree
1/2 cup broccoli, steamed
1/2 tin salmon
2 Tbsp olive oil
1/2 apple, peeled
1 – 2 TBS water (if needed)
---
Spinach Apple Puree (#babyjake's Fave!)
1/2 cup spinach, steamed
1/2 apple, steamed
1-2 TBS water
Variation: Spinach Apple Chicken Puree 
As above but add cooked chicken
Variation: Spinach Apple Chickpea Puree
As above but add canned chickpeas
---
Coconut Sweet Potato Puree 
2 medium sweet potatoes, steamed or baked
1/3 cup canned coconut milk
1 teaspoon ground cinnamon
---
Blueberry Protein Puree
1/4 cup quinoa, cooked
1/4 cup blueberries
1/4 cup full cream yogurt
1/2 peach or apple
---
Chicken Soup Puree
1 cup chopped sweet potato, steamed
1/2 cup chopped carrots, steamed
1 cup cooked chopped cooked chicken (about 1 breast)
1/4 cup liquid or more if needed (water / formula /breastmilk / almond milk/ full cream milk)
---
Nutribullet retails for between R1999 – R2495.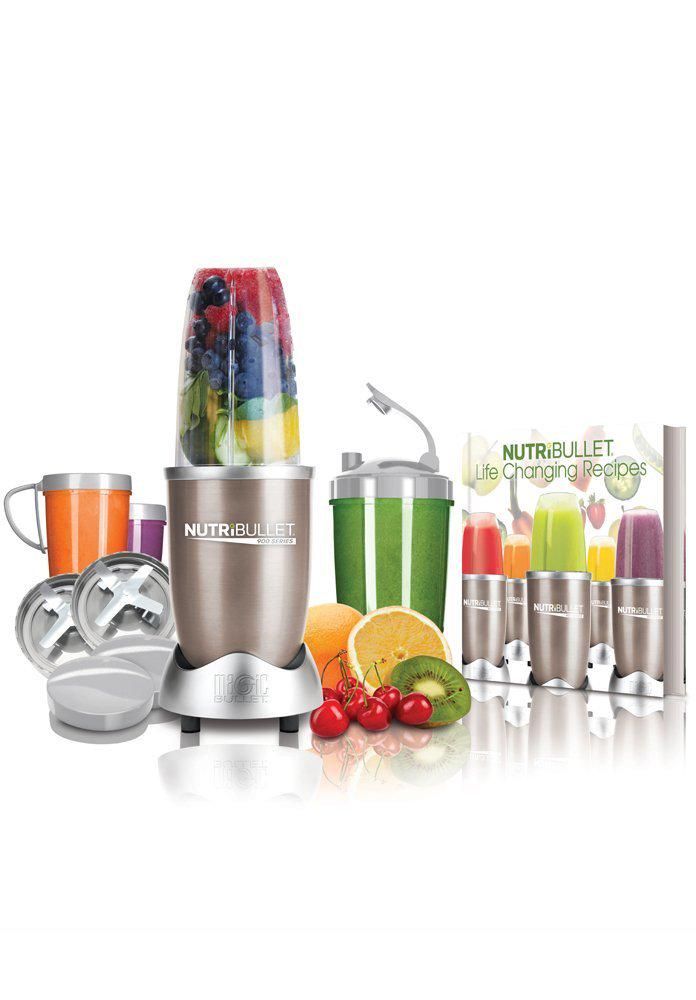 Available from a wide array of specialist health shops / homeware stores as well as most major retailers. (From September, Nutribullet will no longer be sold with the milling blade. It will need to be purchased separately).
I spotted this special on my newsfeed earlier: One day Online Special (only 2 August 2016) from Dischem Online, save R400. Worth looking into if you're keen to buy a Nutribullet. 
---
And finally, I saved the best for last, because we're giving away a brand spanking new Nutribullet to one of my lucky, loyal followers.
Subscribe to my blog (if you aren't already)
Like my page on FB (link below)
Like the Nutribullet South Africa page (visit here).
Share this post either directly from here, or from my FB page
Comment with your baby's favourite puree & tag a fellow mommy friend
Competition closes 31 August 2016
---
T'S & C'S THIS PROMOTION IS IN NO WAY SPONSORED, ENDORSED OR ADMINISTERED BY, OR ASSOCIATED WITH, FACEBOOK.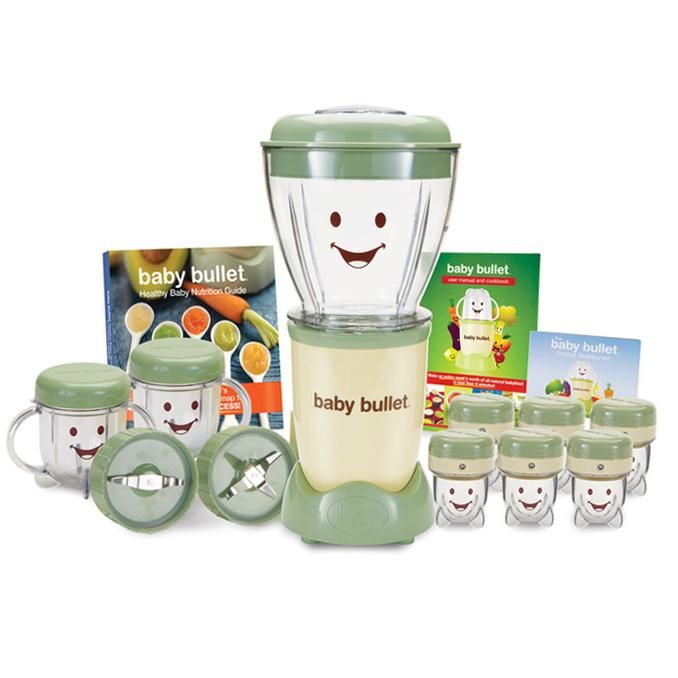 EACH PARTICIPANT ACKNOWLEDGES A COMPLETE RELEASE OF FACEBOOK. 
A few things to consider:
If your child has a hereditary predisposition to allergies, suffers from eczema or is lactose intolerant (or any other complication for that matter), don't follow my advice – rather stick to whatever your paed says.
I'm not a paediatric nutritionist. I'm just sharing what I have learnt. With that said however, #babyjake's granny is a medical doctor; I have read loads of books written by the experts; chatted to fellow mommies and nurses, and have a fair amount of culinary finesse… so this is what's worked for us.
I follow the school of thought that encourages the introduction of ALL food groups before the age of one (this includes all allergenic foods from peanuts and eggs, to fish). The only exception is raw honey. As for cow's milk (by cow's milk I am referring to the actual liquid, white milk from a carton), I give #babyjake full-cream dairy yogurt, cream cheese, cottage cheese, yellow cheese etc. You can also cook for your baby using full cream milk, just don't replace their milk boob / bottle / formula feed with cow's milk before the age of 1.
To be on the safe side, if you're unsure of anything, please always (always) consult your paed, family doctor or nurse before taking my advice or trying any new foods on your baby.
Do not take my advice over that of a medical professional.
All content is protected by copyright law. Do not use without linking back to my blog. 
Comments
Starting Solids 101: A Guide to Baby's First Bites + Free eCookbook!
Share this with your friends!
1.5K shares
This post is sponsored by NutriBullet.
The Simple Guide to Starting Solids
There are so many fun firsts that happen in baby's first year. First smile, first steps, and one of my favorites, baby's first taste of solid food.
Around 6 months of age, you should begin looking for signs that your baby is ready to start solids.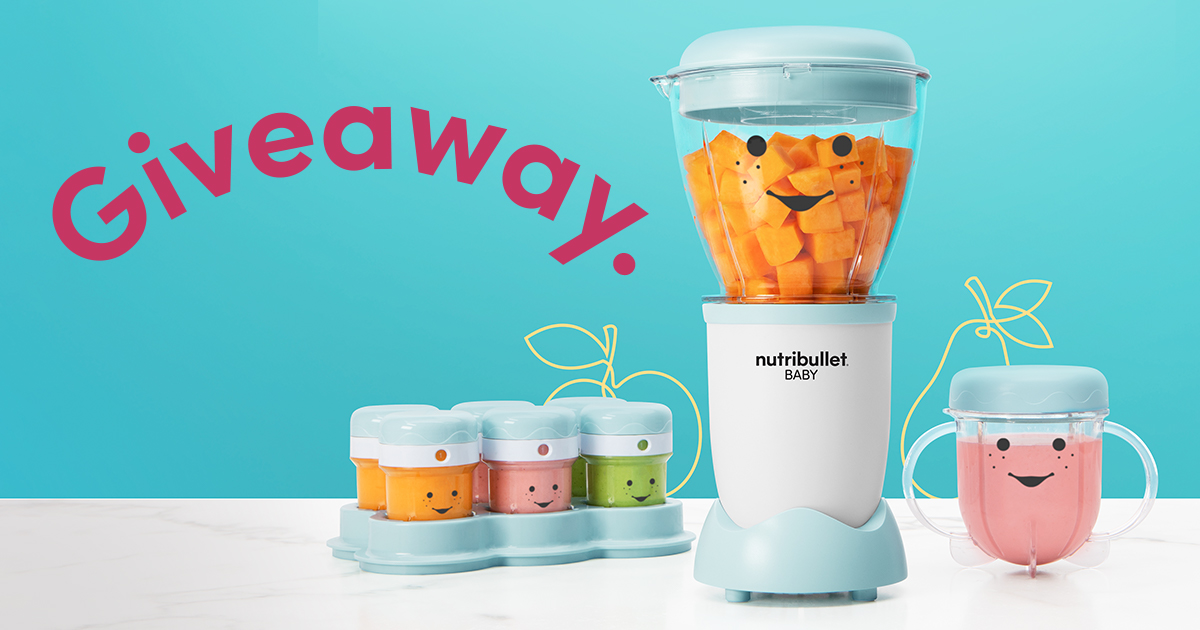 You will want to begin your baby's new food journey with Stage 1 purees. These are single-ingredient purees that are very thin in consistency after being watered down with breastmilk, formula, or water.
You will want to be sure to follow the 4 day rule when it comes to introducing new foods to baby.
Making your baby's food at home has so many benefits. Not only is it simple and inexpensive, but it also ensures that you know exactly what is going into your baby's food.
Signs your Baby is Ready to Start Solids
The American Academy of Pediatrics suggests starting your baby on solid foods between 4-6 months. During this time, keep an eye out for the following developments from your baby as they are a sign that solids can start being introduced:
-Can sit upright and hold his or her head up
-Can turn head away from your breast to show they are done eating
-Baby has at least doubled their birth weight
-Baby seems interested in what mom and dad are eating
-Baby can bring an object to his or her mouth
-Baby seems consistently hungry after breast or bottle feeding
Remember, a baby's digestive system is not mature enough to handle solids before 4 months.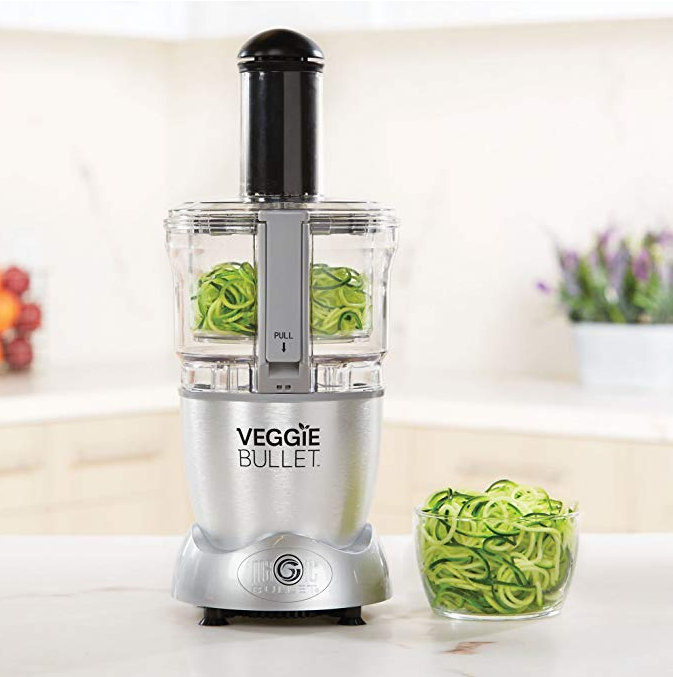 Always consult with your baby's physician before starting to introduce solid foods.
Preparing Stage 1 Baby Foods
Once your baby has shown all the signs that they are ready to begin solids, it's time to start preparing stage 1 baby foods.
Stage 1 foods are single-ingredient recipes that are often a very liquid consistency. There's a good selection of foods that are great for a baby's first bites:
-Brown Rice Cereal
-Banana
-Sweet Potato
-Pear
-Yellow Squash
-Zucchini
-Green Peas
-Apple
-Avocado
When it comes to preparing your baby's meals, we suggest making them at home. With the right tools, it is quick, easy, and very inexpensive to make healthy meals for your little one at home. More on the tools we use in our home below.
The 4 Day Rule
Before we jump into how to make your own baby food, we need to talk about the time frame of introducing new foods to your baby.
New food should be introduced to baby every four days (or longer) in order to track any reactions your baby may have to the new food.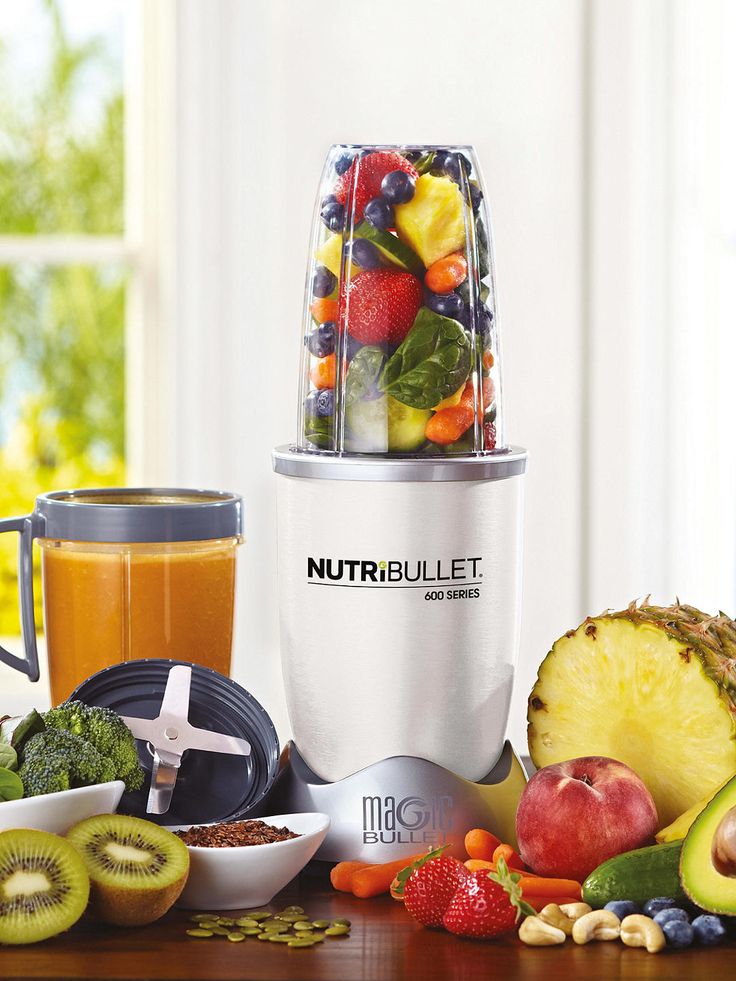 By waiting at least 4 days, you have the chance to monitor reactions, rashes, or concerning changes to baby's stool.
For example, if you introduce carrots to baby on Monday, you do not want to introduce any new foods until Friday or later.
Selecting the Best Ingredients for Your Baby Food
When it comes to selecting the fruits and vegetables that will go into baby's food, organic is best. By selecting organic foods, you are keeping harmful chemicals such as pesticides, synthetic fertilizers, and dyes out of your baby's system.
Look for foods that have the USDA badge. To receive the USDA badge on their food, it must be made with 95% organic ingredients, meaning no pesticides, synthetic fertilizers, or dyes.
The 5% remaining in the ingredient list can be made from non-organic foods, but only those on the approved list.
Supply List
Starting solids is a big step for baby. Here's a quick list of supplies to have on hand to make sure you are setting baby up for success:
-Silicon Bib: one guarantee with babies and their first few months of solids: it's going to get messy! A good bib is a must-have.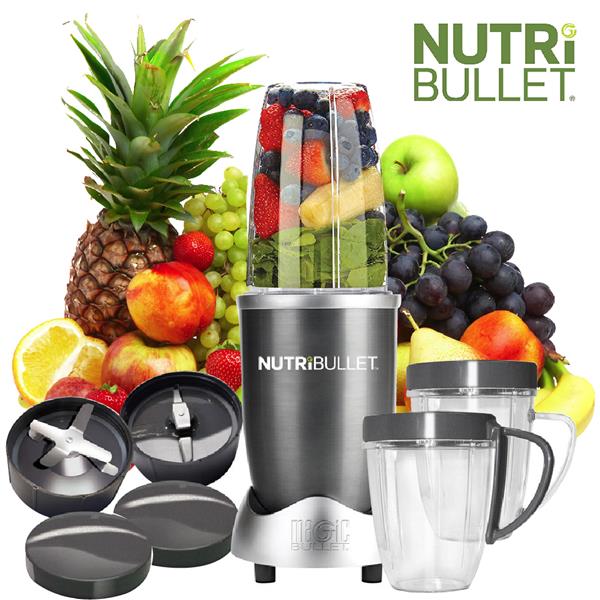 We prefer silicone bibs because they are easy to clean.
-Baby Utensils: When it comes to baby spoons, we have always preferred white-hot spoons. These spoons will turn white if the temperature of the food is not safe for the baby. As for bowls, we love bowls that have a suction cup on the bottom to help keep things from getting too messy.
-Floor Cover: Even with our suction up bowls, things still get messy, which is totally to be expected!
–NutriBullet Baby Bullet: A staple for any parent who makes their baby's food at home! It's a complete pureeing system with all the storage needs as well. When making large batches of baby food, you can utilize the batchbowl, which makes enough for multiple servings. However, if you are just wanting to whip up a quick, single-serve meal, you can use the short cup. The NutriBullet Baby system also comes with dial-date storage cups that help identify the day of food preparation. The silicone freezer storage tray is great for long-term storage.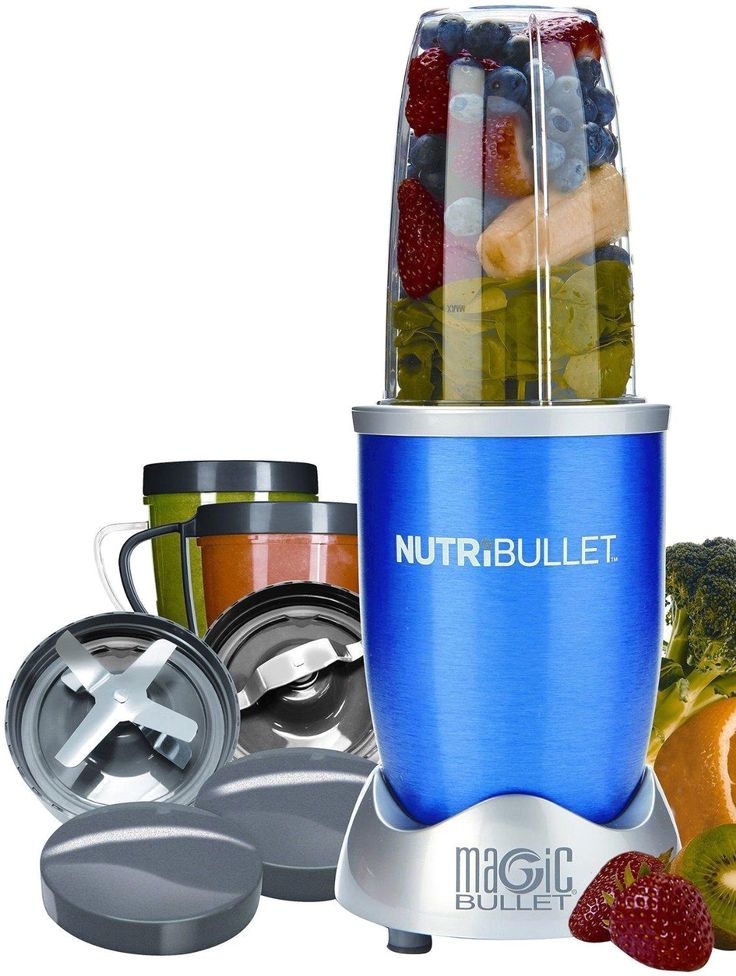 (we also love making yogurt-based popsicles in the freezer tray as well! Get the recipe in our free cookbook below!)
NutriBullet Baby Turbo Steamer: While microwaving baby food may seem like the best route to defrosting baby food, it can actually be very dangerous! Thawing frozen purees in a microwave can lead to hidden hot spots in baby's food caused by uneven heating. The NutriBullet Baby Turbo Steamer heats in an even manner, meaning no dangerous hot spots. You simply add a cup of water to the steamer, place your frozen baby food in the tray, cover, and cook according to the quick guide.
You still want to ensure food is completely cooled before serving to baby.
The NutriBullet Baby Turbo Steamer also doubles as a sanitizing tool for pumping and bottle parts.
Highchair: A high chair is a must-have when it comes to feeding baby. While there is a large selection on the market today, we suggest finding one that is easy to clean, safe for baby, and fits your family needs in terms of size, price, etc.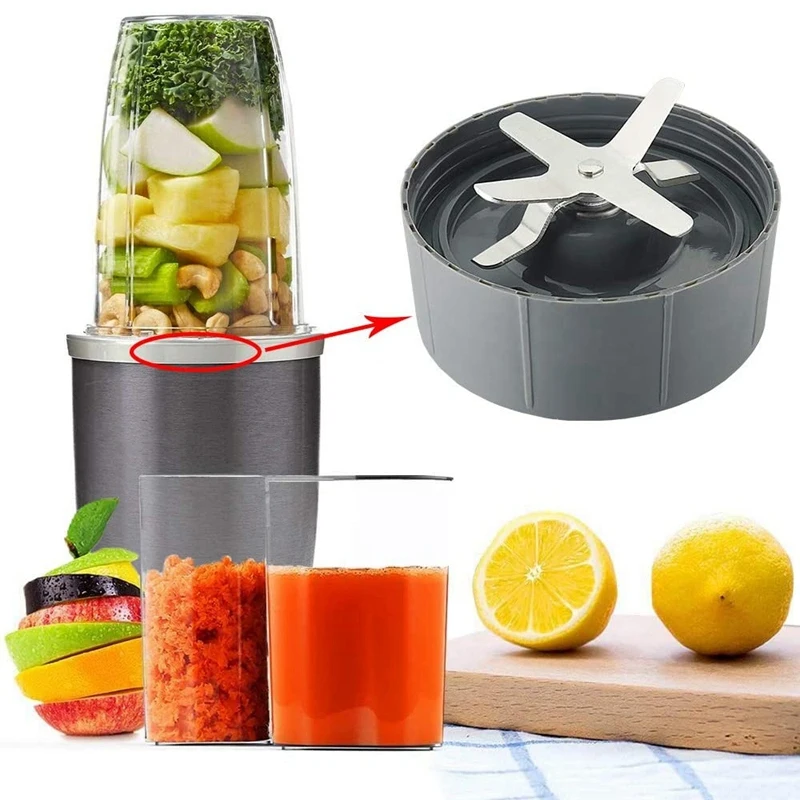 Preparing, Storing, and Thawing Baby Food
When preparing baby food, you always want to ensure all fruits and vegetables are thoroughly washed.
Harder fruits and vegetables such as apples, pears, carrots, and broccoli will need to be steamed and softened before they can be pureed.
As we mentioned earlier, the NutriBullet Baby Turbo Steamer is one of the best tools available when it comes to preparing baby food. Steaming fruits and vegetables is as simple as adding water, adding fruits/veggies, and setting the timer in accordance with the NutriBullet Baby Turbo Steamer guide.
Once your ingredients are softened and ready to puree, simply add them to the NutriBullet Baby Bullet and blend until it reaches your desired consistency.
Freshly made foods can be stored in the refrigerator and consumed within 2 days.
This is where the NutriBullet Baby Bullet short term storage containers come in handy. They have a date-dial which allows you to set the date of preparation so there is no confusion on when the foods need to be consumed by.
For longer storage, use the easy pop freezer trays. Simply place fresh purees into the trays and freeze. Once frozen, move to a freezer-safe zip lock baggie. Be sure to label the bag with the date of preparation. Frozen purees are good for up to 3 months after preparation.
We suggest the NutriBullet Turbo Steamer to thaw and heat frozen purees. Using a microwave can cause uneven heating and create hot spots within the baby food. Using the Turbo Steamer ensures even heating. You should always check the temperature of the puree before serving to baby.
Tips for Serving Success
Try to set up baby's first bites when he or she isn't too hungry. If baby is too hungry, he or she could become easily frustrated with the new way of eating.
Some pediatricians suggest stopping half-way through a daytime breastfeeding session and transitioning to the high chair to start the solid feeding. This way baby is still focused on eating yet not too hungry.
Babies have what is called a "tongue thrust reflex".
This reflex causes babies to push any unknown or unwanted liquids out of their mouth with their tongue to prevent choking. This reflex disappears between 4-6 months of age. If your first attempts at feeding do not go smoothly, try again in a week or so.
At the end of meal time, throw away any excess food. You do not want to store any food that has come in contact with baby's spoon, mouth, or hands.
Free Baby Food eCookbook
Download our Free eCookbook!
Enter your email and we will send over a copy
Swaddles n' Bottles is a participant in the Amazon Services LLC Associates Program, an affiliate advertising program designed to provide a means for sites to earn advertising fees by advertising and linking to Amazon.com. This program does not effect the price a customer pays for products. To read more on affiliate links, please view our privacy and disclosure page.
Nutribullet Instructions - Instructions +
Nutribullet is committed to inspiring people around the world to transformative nutrition. We do this by developing and delivering an ecosystem of products and services that strive to integrate better nutrition into everyday life. Their official website is nutribullet.com

A catalog of user manuals and instructions for nutribullet products can be found below. nutribullet products are patented and trademarked by Capbran Holdings, LLC

Contact Information:


Address: P.O. Box 36, 7475

Eppindust Email: [e-mail protected]

Phone: 0861 777 997

Fax: (021) 505-5600
Search for
NBI50100 Black Multi-Tool Immersion Blender User Manual NBI50100 Black Multi-Touch Immersion Blender Please contact NUTRIBULLET Customer Support at 800-523-5993 Mon-Fri 9:00-8:00 AM EST
Posted in NutribulletTags: Multi attachment blender, Multi attachment black blender, Multi Attachment, NBI50100, NBI01 Multi attachment blender Black , NutribulletLeave a comment on nutribullet NBI50100 Black Multi-Air Immersion Blender User Manual
nutribullet GO Portable Blender NB50300R Important Precautions WHEN USING THE NUTRIBULLET® GO REMEMBER: SAFETY ALWAYS FIRST Attention! To avoid the risk of serious injury, please read all instructions carefully before using the NutriBullet® GO.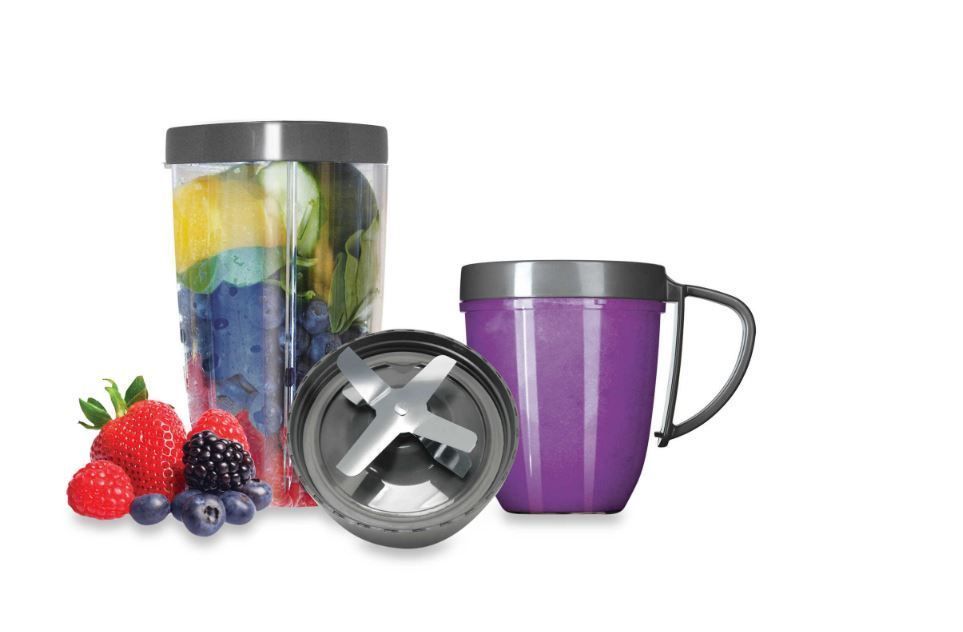 When using any electrical appliance, basic safety precautions should always be followed, including the following important information. Save this manual! FOR ...
Continue reading "Nutribullet NBY-50100 Baby Complete Baby Food Preparation System User Manual"
Posted in Nutribullet Tags: Baby Complete Baby Food Preparation System, NBI-50100, NBY-50100 Baby Integrated baby food preparation system, NutribulletLeave a comment on nutribullet NBY-50100 Baby Complete Baby Food Preparation System User Manual
NBF07520 Smart Touch Combination Blender nutriBullet® NBF07520 Smart Touch Combination Blender User Manual Important Precautions Attention! To avoid the risk of serious injury, please read all instructions carefully before using nutribullet®. When using any electrical appliance, basic safety precautions should always be followed, including the following important information.
!Save these instructions! FOR HOUSEHOLD AND SIMILAR…
Continue reading "Nutribullet BSR-0801N Steam Generator User Manual"
0801N Baby Turbo Steamer User Manual
nutribullet B00N9IG28O RX Blender User Manual Meet the nutribullet® EveryGrain™ Cooker Cooking grains correctly isn't always as easy as it looks. Knowing the correct preparation, liquid to grain ratio, temperature and aging technique is essential to obtain the desired texture. That's where the nutribullet® EveryGrain™ multicooker comes in for delicious, cereal-based recipes for every meal – …
Continue Reading "Nuturebullet NBJ200G 800W Sokyvyvyshovka for fruits and vegetables User Manual"