Worst baby food
Worst Baby Food Brands To Avoid and The Best Alternative Brands To Check Out!
The first days, months, and years of your baby's life are probably the most important and most determining of the baby's growth and health later in life. That is why the accent is always on the care and the food the baby eats. In the beginning, the baby is generally dependent on the mother's milk, but as time goes, there is a bigger nutritional demand, so the mothers and parents, in general, rely on baby food.
Now, the idea of baby food is excellent; you get all the nutritional value for the baby made entirely so to fit the baby's nutritional requirement, digestive abilities, and overall needs. But, when parents have to choose the best baby food for their little sunshine, it can lead to some difficult purchasing decisions. There are hundreds of different baby food manufacturers, all claiming their product is the most natural, organic, the healthiest, and so much more.
But, that isn't always the case.
There have been some huge cases and reports of the FDA discovering that some of baby food brands on the market produce food containing toxic chemicals and heavy metals like; cadmium, lead, mercury, pesticide residues, and plasticizers. Now, this is completely unacceptable and when you think about it, absolutely terrifying. If they're putting these toxic components into baby food, what must they be putting into the food we, as adults eat?
Either way, these reports as cases are what brought us to write this article. In the following paragraphs, we'll talk about the worst baby food brands you should avoid like the plague itself, as well as the good and safe alternatives you should check out. So, without further ado, let's get started!
Baby Food Brands To Stay Away From
Gerber Baby Food
In the newest FDA reports (from October 2021), a number of baby food brands have been mentioned and accused of having toxic chemicals and heavy metals in their products. One such baby food brand is Gerber Baby Food.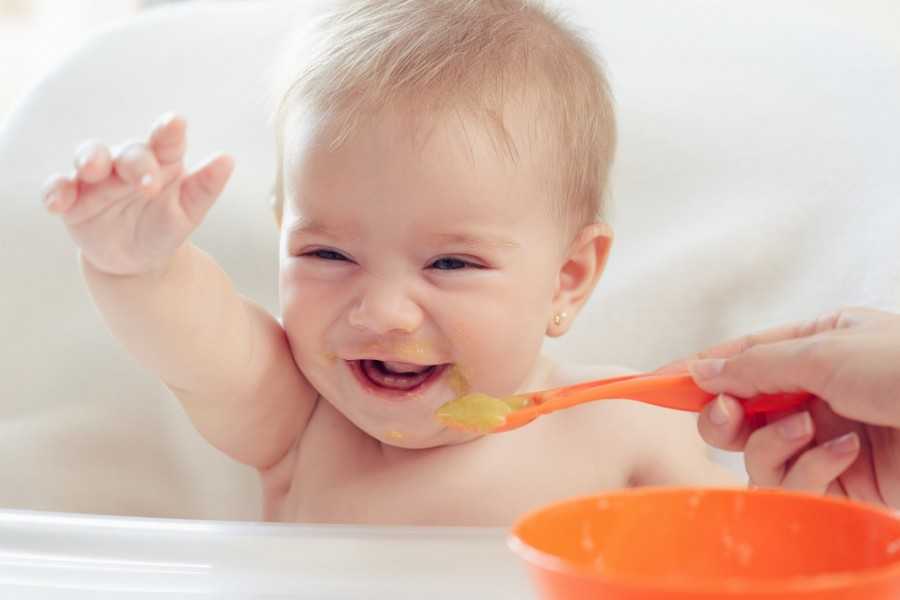 Now, the company claims these reports are completely false, of course, but it has agreed to the FDA committee's request for an investigation.
Now, the investigation found that Gerber baby food, alongside other baby food brands we'll talk about later, contains traces of cadmium, lead, mercury and arsenic. All of these toxic chemicals and heavy metals can be directly associated with health issues in children, like autism or attention-deficit/hyperactive disorder (ADHD). This is generally enough of a reason to put a brand on the 'worst' list.
Beech-Nut Baby Food
With the FDA investigation discovery in regards to the baby food brands and product ingredients, several baby food brand names have been mentioned as the main culprits. One of the names in the reports was also the Beech-But Baby Food brand.
Just like Gerber, Beech-Nut products were also found to contain above-average amounts of toxic chemicals and heavy metals, including lead, mercury, cadmium, arsenic, etc.
Now, the company claimed that their products contain naturally occurring, inorganic arsenic, which of course, was proven false.
Now, what happened after these reports? Well, the only Beech-Nut product that was recalled was the Single Grain Rice Cereal, while no other products were affected by the recall decision. Unfortunately, the FDA hasn't done enough to ensure the Beech-Nut baby food becomes unavailable on the market. So, if you do come across some Beech-Nut baby food, make sure to save your money and find some other, better and healthier product.
Sprout Foods Baby Food
According to the FDA, Sprout Foods is another baby food company guilty of having high levels of toxic chemicals and heavy metals in its products. The company was also accused of mislabeling their products as 'organic', and 'healthy' when they in fact aren't organic and are far from healthy.
The baby food from Sprout Foods was found to contain high levels of cadmium, arsenic, lead, and mercury, which are all associated with the aforementioned diseases in children, like autism and ADHD.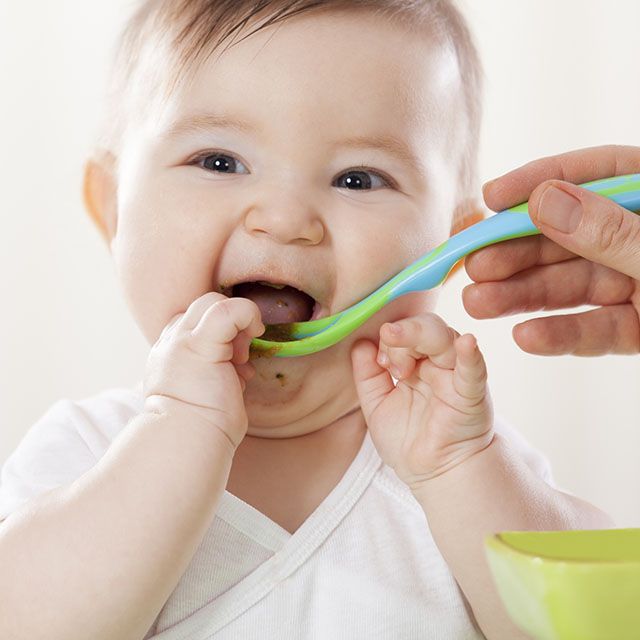 Now, unlike other companies that were found guilty of this terrifying practice in producing their baby foods, Sprout Foods was completely uncooperative and even decided to ask the federal judge to dismiss the toxic baby food class action lawsuit against them.
So, if you do come across Sprout Foods baby food, we strongly recommend you stay away from their products. This company is not only producing highly unhealthy baby food, but it also fails to recognize that mistake and cooperate in fixing their products and the overall situation. This simply shows that they don't care about parents buying these products and putting their trust in Sprout Foods.
Hain Celestial (Earth's Best Organic Baby Food)
Unfortunately, yet another known baby food company was deemed guilty of producing baby food with high levels of toxic chemicals and heavy metals. The Hain Celestial Group, known for its Earth's Best Organic baby food is now a company known for allowing arsenic, mercury, cadmium, and lead in their products.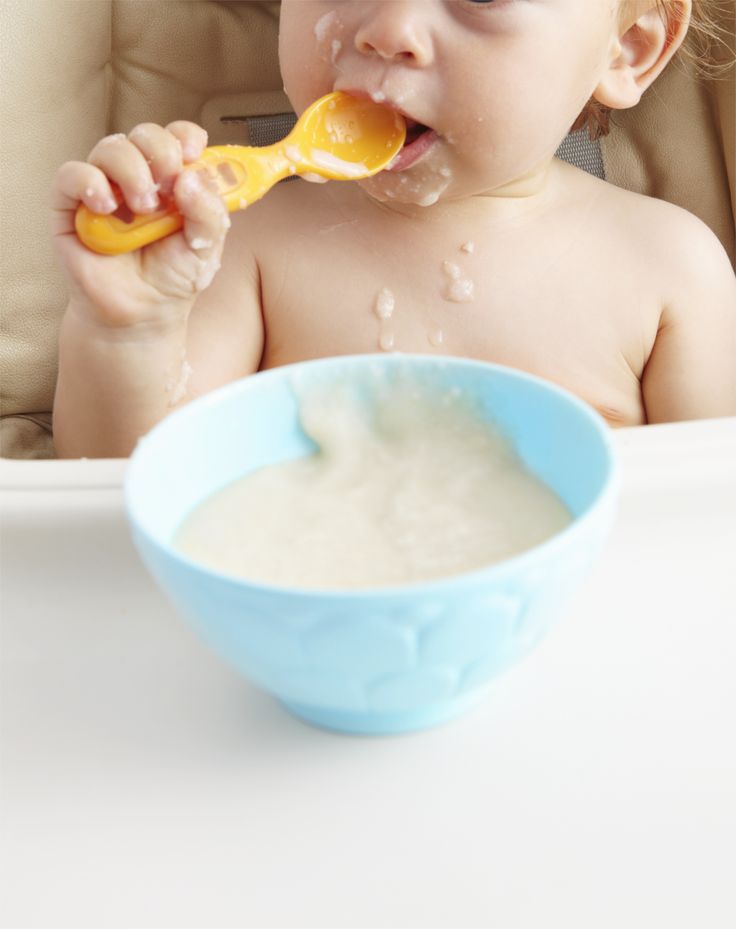 The levels of these toxic chemicals and heavy metals exceed the government standards and therefore make the Hain baby food products completely unsafe for consumption.
However, despite all of these unbelievable claims and reports, Earth's Best Organic baby food is still allowed in supermarkets across the country. The reason for this is that the Hain company doesn't agree with the FDA reports and assessment and claim they follow the FDA regulations.
Because of this, if you do come across this brand of baby food, we strongly recommend you stay away from the Earth's Best Organic baby food products. The Hain Company is willingly and knowingly keeping toxic baby products on the market, which puts millions of babies at risk of developing a serious health issue.
Other Companies With Questionable Baby Food Products
Nurture (Happy Family Organics & HappyBABY)
The FDA found that Nurture's baby food brands Happy Family Organics & HappyBABY also contain toxic chemicals and heavy metals in the majority of the tested products.
However, unlike any other company, Nurture was the only one to have actually tested the final product or the food that the babies would actually eat. This means that they've tested the food that contains all the ingredients.
However, despite the testing, the food still contained high levels of harmful components, which puts Nurture on this list. We recommend parents stay cautious about Nurture baby food brands and try to avoid them when possible.
Campbell Soup Co. (Plum Organics Baby Food)
Earlier this year, Campbell Soup Co. was accused of concealing the presence of heavy metals found in its baby food Plum brand. Of course, the company denies and dismisses these allegations, but the reports from the House Subcommittee on economic and Consumer Policy show that the Plum baby found contains dangerous levels of inorganic arsenic, lead, mercury, and cadmium.
Plum baby food products can still be found in supermarkets across the country. However, we strongly recommend you avoid these products since they can affect your baby's health long-term, and no parent would want that for their child.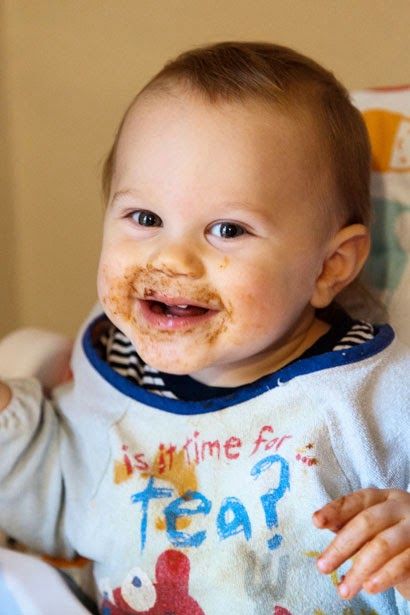 Walmart (Parent's Choice Baby Food)
Walmart's baby food brand Parent's Choice is also one of the many baby food brands reported for containing high levels of toxic chemicals in their baby food products. Walmart, at first, refused to cooperate in the investigation that would support or denounce the claims, but later complied and agreed to recall the Parent's Choice Rice Baby Cereal product for containing high levels of arsenic.
The explanation behind such high arsenic levels lies in the use of rice and its ability to absorb arsenic more than other food crops. So, by using rice in their products, the company knowingly risked selling products with higher arsenic levels. As a result, they've put millions of babies at risk of developing long-term health issues, like impaired intellectual development, autism, or ADHD.
Even though the product in question was recalled, you can still find the Parent's Choice baby food in markets across the country. We strongly recommend you avoid buying products from this brand and opt for a better, higher-quality product.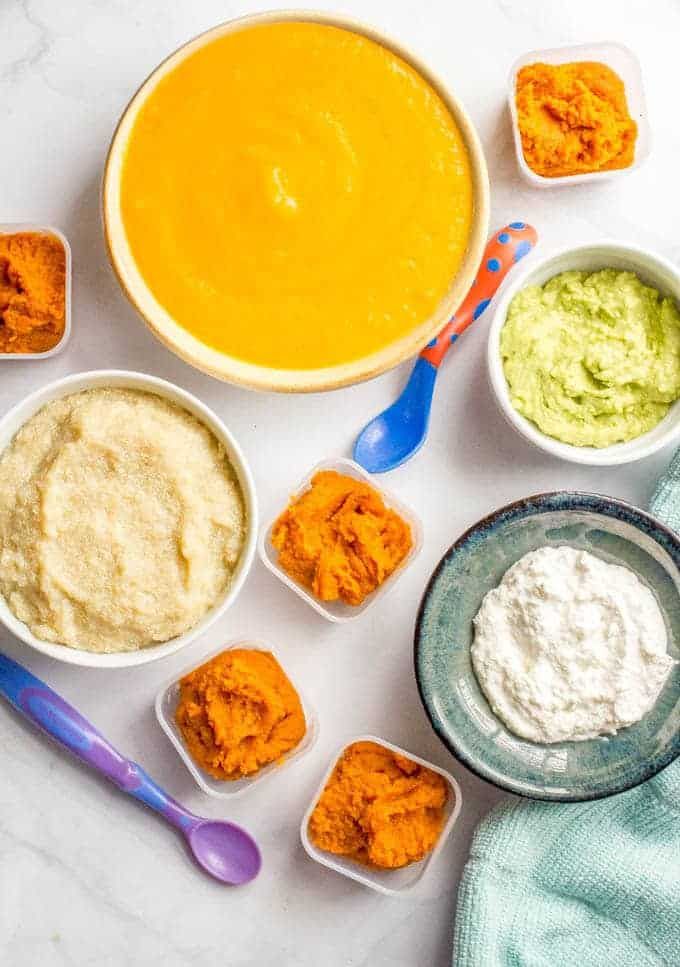 So, Which Baby Food Brands Are The Best?
Else Nutrition
Else Nutrition is a company that provides plant-based products for infants and toddlers. The products are clean, plant-based without any soy, gluten, corn syrup, dairy, GMO, and other potentially harmful ingredients. Instead, the products are made with 50% less sugar, compared to other brands.
They also contain ingredients like almonds, buckwheat, and tapioca, to provide your child with natural sources of vitamin B, vitamin C, calcium, iron, magnesium, polyphenols, healthy carbs, and proteins. Else Nutrition is recommended by registered pediatric dietitians and experts in the field as an excellent choice of infant and toddler nutrition.
Serenity Kids
Serenity Kids is a baby food company that was established by parents, Serenity and Joe Carr. As parents, they wanted to provide the best nutrition for their wonderful daughter and realized that the baby food on the market doesn't really meet the needs and the quality requirements expected from baby food.
That is why the Serenity Kids baby food is truly revolutionary. The food is made with organic, natural ingredients without sweeteners, chemicals, sugars, GMOs, low-nutrition fillers (grains, legumes, and corn), and as well as allergens. Everything is made with supervision from top experts and doctors, and the packages of the food are recyclable through Terracycle.
Yumi
Yumi is a baby food manufacturer that provides freshly made baby and kids' food and snacks. The food is plant-based and doesn't contain GMOs, preservatives, dairy, added sugars, gluten, allergens, and is made from natural, organic ingredients sourced from the best farmers and providers.
Yumi is an award-winning brand as well, having won the Clean Label Project Purity award. This proves that the Yumi baby and kids' food doesn't contain heavy metals and other toxins, which makes it a safe choice for your baby's nutrition. The in-house Yumi nutritionists can even make your customized baby food to meet your baby's special needs and nutrition requirements as well.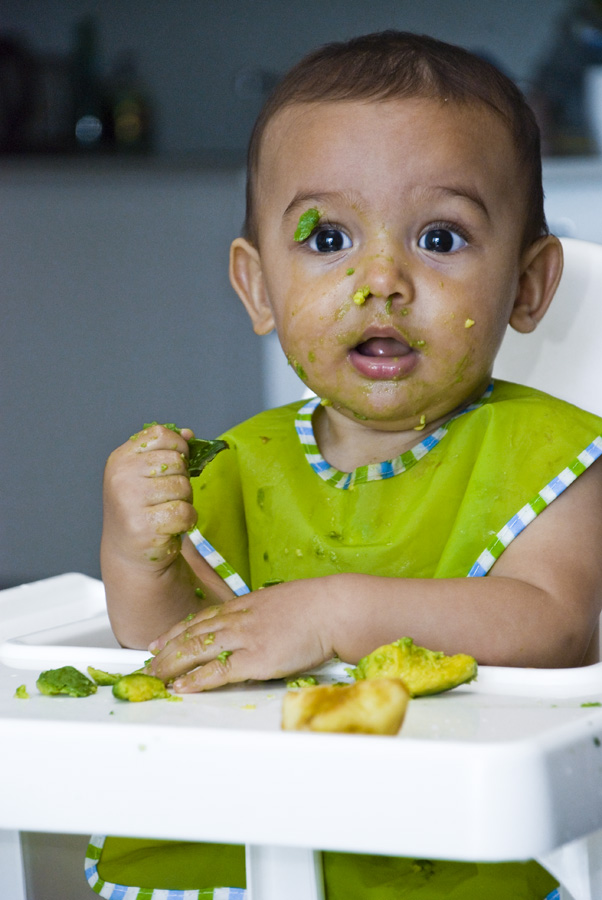 Yummy Spoonfuls
Yummy Spoonfuls was established by Agatha Achindu, a mother and an entrepreneur, who grew up in Cameroon, West Africa, eating fresh, organically grown food. Because of her upbringing, she wanted to change and contribute to the American food system, by revolutionizing baby food.
The Yummy Spoonfuls baby food is made from high-quality organic whole fruits and vegetables, legumes, whole grains, and means. There are no preservatives, added sugars, additives, or fillers in this baby food. It is also, organic, clean, and non-GMO. Yummy Spoonfuls is a proud owner of the tested and certified Clean Label, which provest the purity and safety of this baby food. For the full ingredients list and more information, make sure to check out the Yummy Spoonfuls website.
Tiny Human Food
Tiny Human Food is a premium baby food producer with numerous award-winning recipes and products. The THF baby food is made with love and has children's proper nutrition as its main goal.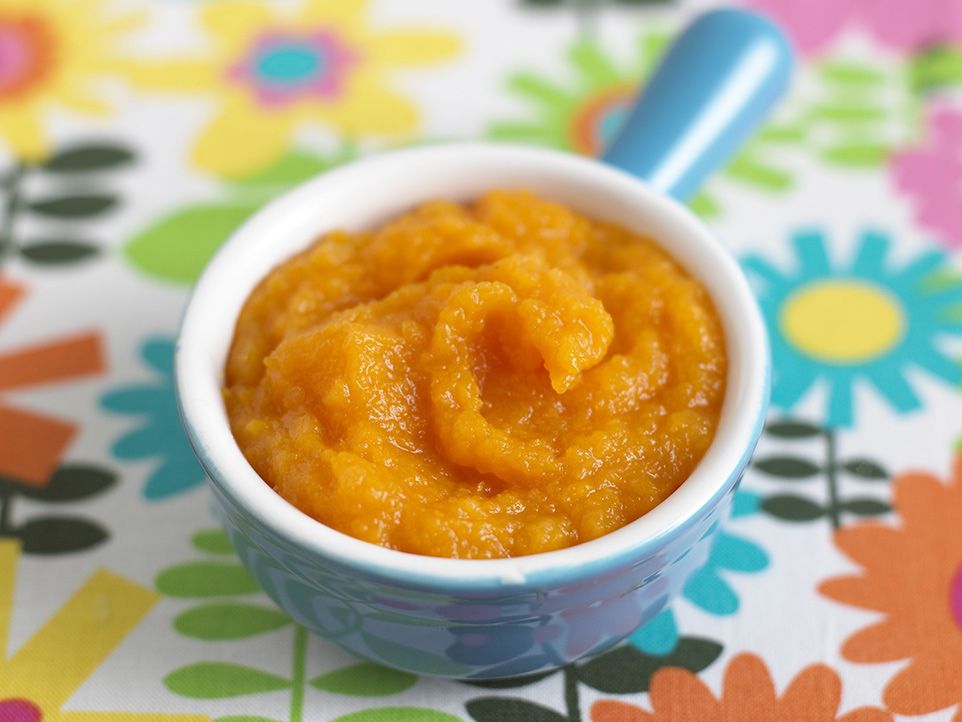 The company's products are the cleanest on the market, and of course, are awarded the Purity Award.
The baby food is made entirely from organic vegetables and fruits and doesn't contain pesticides, additives, added sugars, and other harmful components. Of course, heavy metals and toxic chemicals are out of the question when it comes to Tiny Human Food. The packaging of the food is recyclable, and you can even get bi-weekly or monthly packages featuring a selection of foods as well as the Tiny Human Food baby food.
Also Read:

3 Worst Canned Tuna Brands To Avoid and Save Your Money
Worst Tea Brands You Should Avoid and Save Your Money + Best Alternatives To Check Out
7 Olive Oil Brands To Avoid: How To Tell If Oil Is Good?
The 6 Worst Dog Food Brands To Avoid + Alternatives To Check Out (2022 Updated)
Sharing is caring!
0 shares
The Best Organic Baby Foods (Without Heavy Metals)
The study found brands including Gerber and Beech-Nut to have "dangerously high" levels of toxic chemicals like arsenic, lead, cadmium, and mercury.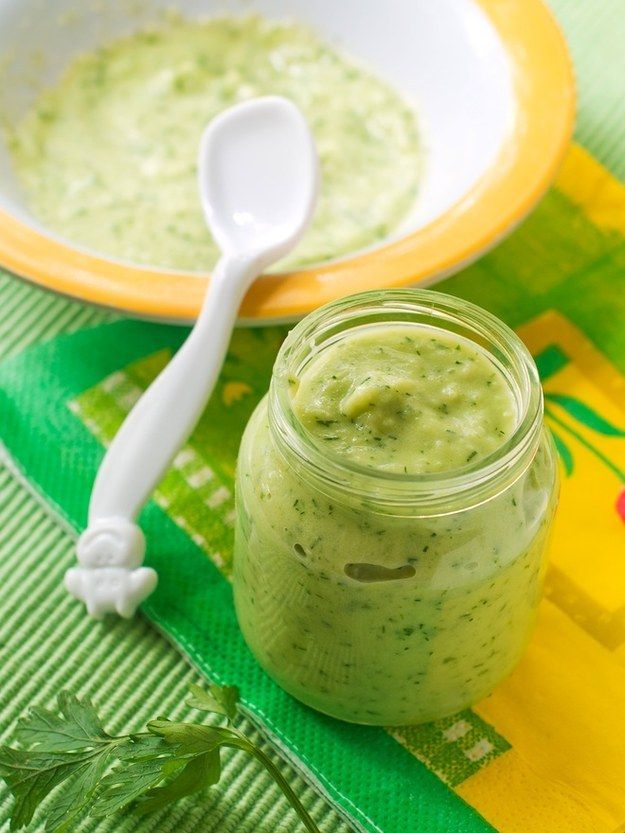 The report is alarming. The US government requested internal documents and test results from seven large US baby food manufacturers. Of those seven, three of them: Walmart (Parent's Choice), Campbell Soup Company (Plum Organics), and Sprout Organic Foods refused to cooperate at all.
This is concerning because the lack of cooperation could mean that their foods contain even higher levels of toxic metals in their baby food products.
Toxic heavy metals in baby food isn't new. Consumer advocacy groups have had similar findings in recent years. In November 2019, a study was conducted by Healthy Babies Bright Futures (HBBF), an organization dedicated to reducing babies' exposure to toxic chemicals. They found "95 percent of tested baby foods contain toxic chemicals that lower babies' IQ, including arsenic and lead."
There are currently no federal standards for heavy metals in baby food in the USA.
For this reason, we're taking a deep dive into organic baby food brands to find safe and reliable options.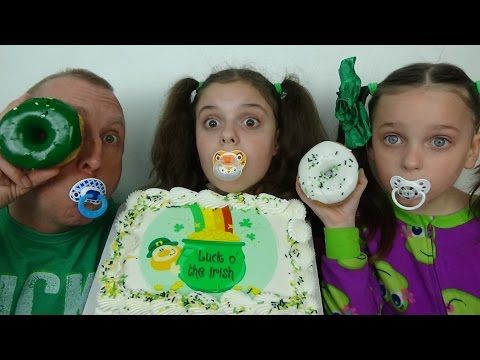 The organic baby food we recommend is
Yumi
.
They use organic vegetables that come from US family farms, and both the ingredients and finished products are tested to ensure the safest baby food possible.
Click here to see their full range of baby foods. (Use code "BETTERGOODS50" for 50% off your first order)
Avoiding the toxins.
It turns out that when it comes to baby food, the worst offenders are those that contain sweet potato and carrot, even if organic. Rice is also a big offender but generally not found in puree foods - it's mainly found in puff cereals meant for toddlers.
"Most of these metals are naturally occurring in soil, water or air. Plants absorb them as they grow, leaving trace amounts of the metals in the plants we consume."

Evelyn Benden, RD.
Sweet potato and carrots are root vegetables that are very high in Vitamin A and other essential nutrients, but unfortunately, also high in lead and cadmium.
Happy Babies Bright Futures doesn't recommend completely avoiding baby food with sweet potato and carrot. Instead, they recommend feeding these foods and a variety of other foods to limit exposure while still getting the benefit of these nutritious veggies.
It should only become a problem if you're feeding your little one a diet consisting only of root veggies like carrots and sweet potatoes.
The new 2021 report goes further, though. It seems as though food additives and the manufacturing process might be adding even more heavy metals to the food.
According to the report, most companies only test the ingredients used in the food, not the final product. In the case of Hain (Earth's Best Organics), 100% of the baby foods tested had higher inorganic arsenic levels than the company estimated based on testing the individual ingredients - sometimes up to 93% higher.
Current food labeling laws don't require manufacturers to label foods or have a warning label of any kind, either.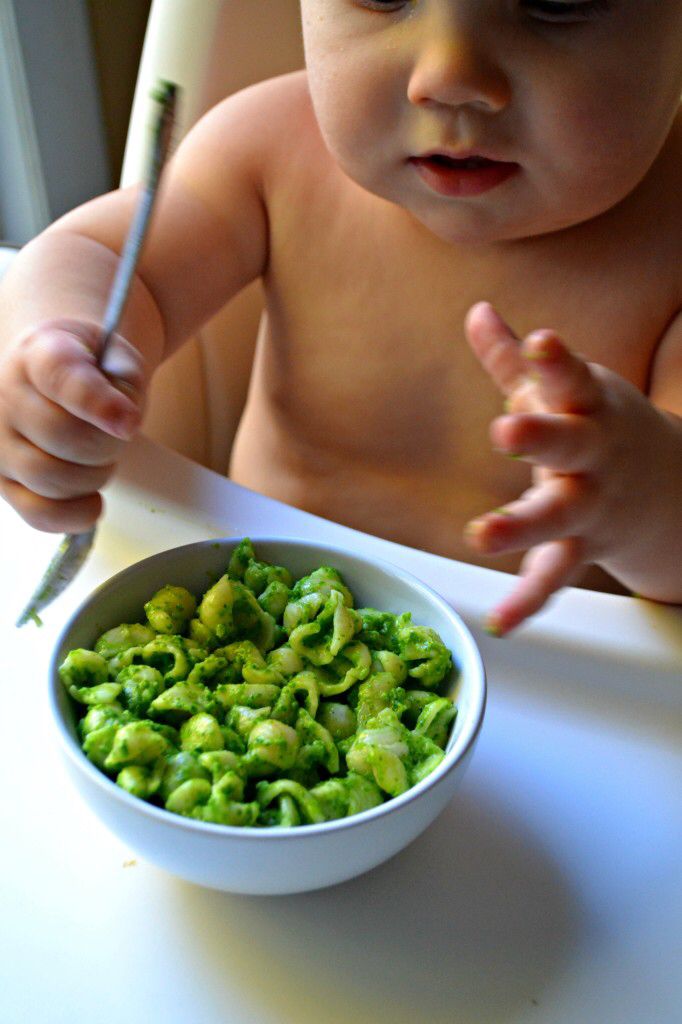 Today we're going to answer questions like:
Why new information shows that baby food has toxic heavy metals.
How to read a baby food label & what the certifications mean.
How to avoid the toxic contaminants that might be lurking in baby food.
The problem with sugar in baby food.
What to look for in a good baby food.
Which baby foods you can actually trust.
October 2021: Update
On October 21, 2021, 23 attorney generals in the US petitioned the FDA to expedite their process of implementing standards for heavy metals in baby food. Currently, the timeline looks like limiting lead in baby food by the middle of 2022, limiting inorganic arsenic by April 2024, and limiting cadmium and mercury after April 2024.
Like most governmental issues, this appears to be moving extremely slowly, and it's unacceptable. There are currently zero regulations on heavy metal contamination in baby food, but the proposed plans are years away from implementation.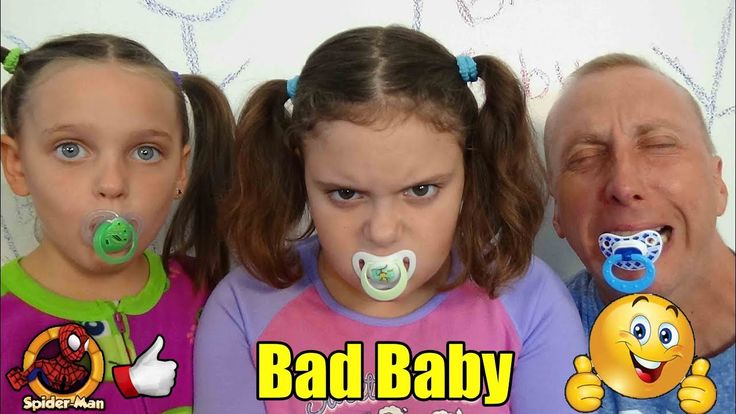 Until then, it's up to us to do our research to avoid the brands tested and found to contain dangerous detectable levels of heavy metals.
The Best Organic Baby Food Brands
We took a deep look at all of the organic baby food brands and the various varieties of food they offer.
This list has been updated as of March 2021 taking into account the new report from the Subcommittee on Economic and Consumer Policy Committee on Oversight and Reform.
Because of their commitment to safety, using only organic ingredients, and rigorous testing for heavy metals, we gladly recommend Yumi baby food as a safe alternative to the brands mentioned in the recent federal baby food report.
Click here to see their full range of baby foods. Use code "BETTERGOODS50" for 50% off your first order)
Yumi is an online-only brand that ships to the 48 contiguous United States.
Yumi claims that they partner with only trusted farms that are USDA-certified organic and Non-GMO Project verified.
They also use federal soil contamination data to find the best farms. They also regularly test both the ingredients and finished products for heavy metals.
They use no soy, rice, or fruit juice, the main culprits that add heavy metals to baby food.
Yumi's baby food uses only USDA-certified organic ingredients, making them free from pesticides and chemical fertilizers. The meals are made fresh every week in their kitchens in Los Angeles.
Because the meals are freshly made and without preservatives, they're good in the fridge for seven days or two months in the freezer. Once opened, be sure to use it within 24 hours.
We also like that the brand uses many ingredients and has a wide selection of foods to choose from.
How It Works
Yumi is a subscription delivery service where you'll receive freshly-made jars of baby food every week.
When you register on the website, you enter your baby's birth date, and the site will recommend what they believe is the ideal food plan for your child.
You have the option to choose 1, 2, or 3 meals per day, with 3 giving the best price per jar.
You're free to swap out any flavors as you wish after placing your order.
Prices differ depending on the number of jars you order. Still, the 8-jar plan is a great way to test out the service, with the 24-jar plan being significantly cheaper per jar.
Because of Yumi's commitment to providing safe, fresh, and organic baby food free of toxic metals, we recommend them.
Click here to visit Yumi's website and make your first order.
Once Upon a Farm (cold-pressed and no preservatives)
Once Upon a Farm is a great newer brand that makes excellent options for organic baby food pouches. Of course, they're certified organic and non-GMO and made in California.
Click here to see their baby food on Amazon.
They don't use any preservatives, and the pouches are perishable and must stay refrigerated. If you look for them in-store, they'll be in the refrigerated section! They're available in most Whole Foods.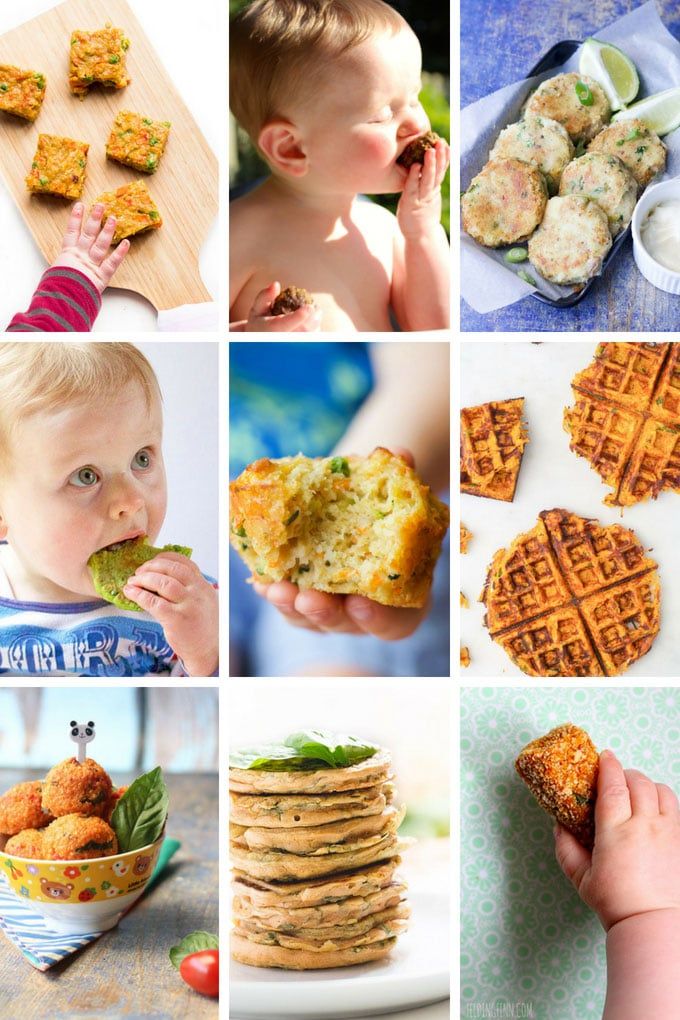 They use HPP (cold-pressing), which uses high pressure rather than heat to prepare the product. This process helps maintain the taste, texture, and color of the product instead of shelf-stable baby food products that are heated and pasteurized, which destroys a lot of the nutritional value.
They're a bit expensive at about $2.50 per pouch (if bought from Amazon -- higher from their official site). Still, they're one of the better and more trustworthy brands out there.
Best choices from Once Upon a Farm:
Brocc-On! (1g sugar)
Green Bean-y Zucchini (2g sugar)
I Carrot Lot Cup (3g sugar)
Cauliflower & Bell Pepper Power (2g sugar)
Sun-Shiny Strawberry Patch (7g sugar)
Strawberry Beet Basil Cup (7g sugar)
Farmer Jen and the Giant Squash (8g sugar)
Feed these sparingly (possible heavy metal contamination):
So Sweet Potato Cup (3g sugar, possible heavy metal contamination)
Mama Bear Blueberry (7g sugar, contains sweet potato)
High in sugar content:
Prince of Prunes Cup (11g sugar)
Apple Bowl (12g sugar)
Magic Velvet Mango (12g sugar)
Wild Rumpus Avocado (10g sugar, main ingredient is actually pineapple)
Straw-pear-y Carrot Cup (9g sugar, possible heavy metal contamination)
Blueberry Bear Cup (9g sugar, contains sweet potato / heavy metal contamination)
Pineapple of My Eye Cup (11g sugar)
OhMyMega Veggie! (9g sugar, apple is first ingredient)
Green Kale & Apples (9g sugar, main ingredient is apple and little kale)
Banana Strawberry Beet Bowl (11g sugar)
Apple Sweet Potato Blueberry Bowl (11g sugar, contains sweet potato / heavy metal contamination)
Pear Carrot Mango Bowl (9g sugar)
Squash Bucklin' Sage Cup (10g sugar, main ingredient apples)
Beauty and the Beet Cup (10g sugar, main ingredient apples)
Gold-y Mango & the 3 Coconuts (10g sugar)
Ella's Kitchen (UK-only)
Ella's Kitchen is a British brand that makes a whole bunch of good baby food pouches.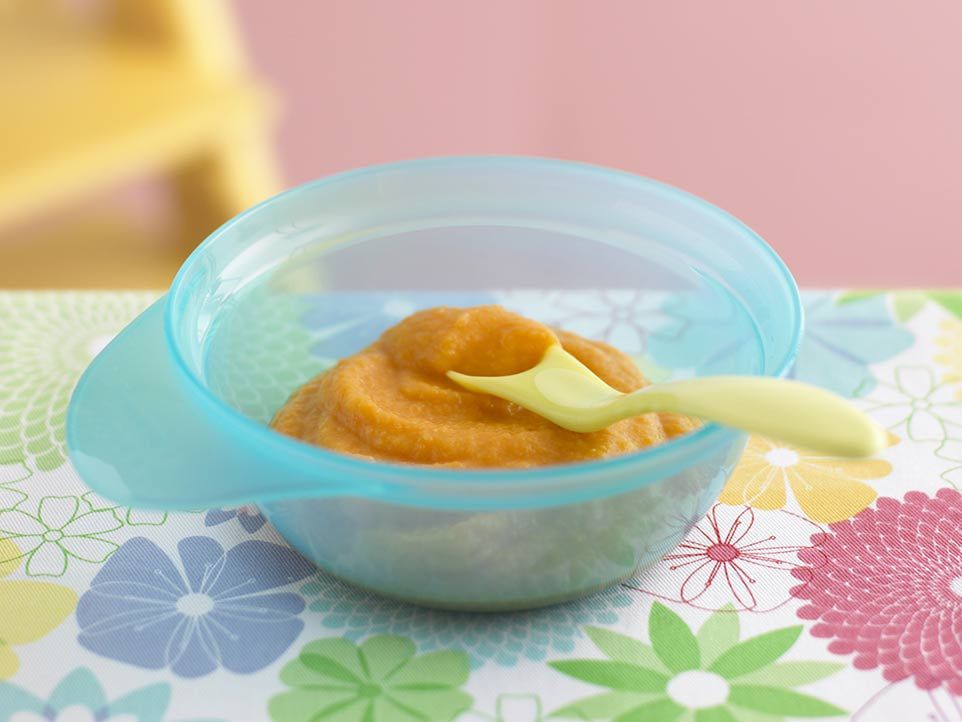 They're not the most accessible brand to source in the US, but some are available on Amazon.
They're all certified organic, and best of all, a lot of them are veggie-based instead of fruit-based.
If you source them from Amazon, they come out at a little more than $2 per pouch, a typical standard price.
We do wish this brand was more widely available in the US. Because of this we can't give it top marks, but if you're in the UK or are okay with the small selection available here, Ella's Kitchen is a good brand.
4+ months
squash, sweet potatoes + parsnips (1.7g sugar)
Sweetcorn (2g sugar)
carrots, peas + kale (2.2g sugar)
Courgettes, apples + avocados (6.7g sugar -- 60% apple)
spinach apples + swedes (7.4g sugar)
Strawberries, rhubarb + apples (7.6g sugar)
Mighty grains peach, mango + amaranth (8g sugar)
Mighty grains squash, apple + quinoa (8g sugar -- 74% apple)
6+ months
mmmmm bubble + squeak with leeks (2g sugar)
mmmmm macaroni cheese with basil (2. 5g sugar)
mmmmm cauliflower cheese with butter beans (2.5g sugar)
mmmmm veggie couscous with herbs (3g sugar -- has carrot)
mmmmm tomato + lentil bake with red peppers (5g sugar -- has sweet potato)
7+ months
fabulously filling Fish Pie with parsley (3g sugar -- has carrots)
wonderfully warming Beef Stew with spuds (2.6g sugar - has carrots)
chick-chick Chicken Casserole with apricots (5.5g sugar - has carrots)
very, very tasty Vegetable + Lentil Bake with sauce (5.3g sugar)
lovely Lamb Roast Dinner with all the trimmings (2.3g sugar)
oh so creamy Chicken + Veg with sweetcorn mash (2.5g sugar)
lip smacking Spag Bol with a sprinkle of cheese (4g sugar)
punchy Pork Roast Dinner with apple sauce (4g sugar)
full of beans Veggie Feast with basil (4g sugar)
big smiles Cheesy Pie with veggies (3.4g sugar)
oodles of fun Chicken + Noodles with red peppers (2. 7g sugar)
Zingy Lamb + Cous Cous with mangoes + raisins (6.8g sugar)
vroom vroom Veggie Lasagne with a sprinkle of cheese (4g sugar)
bang bang Bangers + Mash with veggies (3g sugar)
cheery Chicken Roast Dinner with stuffing (3.4g sugar)
cheeky Greek-y Veggie Moussaka with red lentils (2g sugar)
jammin' Jamaican Curried Pork with rice + peas (3.3g sugar)
moreish Moroccan Chicken with chickpeas + cumin (4.7g sugar)
arriba arriba Mexican Chicken with rice and peppers (3g sugar)
seriously comforting Cottage Pie with a pinch of cinnamon (3.1g sugar)
groovy greens Veggie Risotto with cheese (1.2g sugar)
mild chilli con carne (2.2g sugar)
Tomato-y pasta with plenty of veg (4.4g sugar)
10+ months
Nicely spiced chicken curry with veggie rice (6.6g sugar)
Easy Peas-y Cheesy Pasta with lots of veg (5.7g sugar)
wonderfully warming Beef Stew with spuds (3. 8g sugar)
lip smacking Spag Bol with a sprinkle of cheese (5.9g sugar)
full of sunshine Thai Curry with noodles + coconut (6.7g sugar)
lovely Lamb Roast Dinner with all the trimmings (3.4g sugar)
chick-chick-Chicken Casserole with apricots (8g sugar)
perfectly pleasing Tomato-y Pasta with plenty of veg (7.2g sugar)
super scrummy Salmon Risotto with a sprinkle of cheese (3g sugar)
seriously comforting Cottage Pie with a pinch of cinnamon (4.9g sugar)
totally cool Caribbean Chicken with mangoes (7.4g sugar)
Feed these sparingly (possible heavy metal contamination):
sweet potatoes broccoli + carrots (8g sugar)
squash, sweet potatoes + parsnips (6.7g sugar)
sweet potatoes (3g sugar)
parsnips (3g sugar)
carrots (3g sugar)
mmmmm chickpea + sweet potato mash with sweetcorn (5g sugar)
High in sugar content:
sweet potatoes + pumpkin apples + blueberries (11g sugar, possible heavy metal contamination)
Carrots apples + parsnips (11g sugar)
strawberries + apples (12g sugar)
bananas + apples (20g sugar)
broccoli pears + peas (9. 5g sugar)
peaches + bananas (16g sugar)
butternut squash carrots apples + prunes (11g sugar)
plums pears parsnips + swedes (9g sugar)
carrots peas + pears (9g sugar)
mangoes pears + papayas (10g sugar)
red peppers, sweet potatoes + apples (9g sugar, possible heavy metal contamination)
blueberries apples bananas + vanilla (16g sugar)
bananas + coconuts (22g sugar)
Pears, nectarines + guava (10g sugar)
Mighty grains raspberry, apple + buckwheat (8.6g sugar -- mainly apple)
peas, peas, peas (0.4g sugar, but 50% water, 50% peas)
Square Baby (good, but expensive subscription service)
Square Baby is an interesting new brand. They're only available online and currently only deliver to the US states of CA, OR, WA, ID, UT, NV, AZ, and CO. They're a subscription-based startup where you receive their frozen meals on a scheduled basis.
Their products are all USDA certified organic and non-GMO.
The brand does an excellent job of creating healthy, organic meals that aren't full of sugars and fruits. Apart from some of their baby fruit purees, the rest of the lineup is quite good.
However, this comes at a cost. You're spending $79 for 14 meals at the lowest tier, which works out to $5.64 a meal for a 113g container. This is likely out of budget for many people, and since they're only available to a few select states on the west coast, it's a niche brand.
But if it sounds appealing to receive healthy, organic frozen meals to your front door that you simply reheat and serve, and you're okay with the price, Square Baby isn't a bad brand at all.
Best options from Square Baby:
4+ months
Lil Carrot (3g sugar)
Lil Sweet Pea (4g sugar)
Lil Peach (6g sugar)
6+ months
Minty Green (4g sugar)
Peachy Oatmeal (4g sugar)
Peanut Pumpkin Pie (5g sugar)
Greenie Baby (5g sugar)
Beet Berry (5g sugar)
Apple Rosemary Lentils (5g sugar)
Apple Curry Chicken (6g sugar)
Mango Coconut Chicken (7g sugar)
Avocado Greens (1g sugar)
Salmon Mash (5g sugar)
Spinach Dahl (4g sugar)
Mango Rice Pudding (5g sugar)
Baby Blues (5g sugar)
Veggie Scramble (4g sugar)
Feed these sparingly (possible heavy metal contamination):
(4+ months) Lil Sweet Potato (6g sugar, possible heavy metal contamination)
(6+ months) Harvest Feast (4g sugar, contains sweet potato)
High in sugar content:
Lil Mango (13g sugar)
Lil Pear (11g sugar)
Little Spoon (good, but expensive subscription service)
Little Spoon is another newer startup that makes and delivers fresh baby food blends to your door.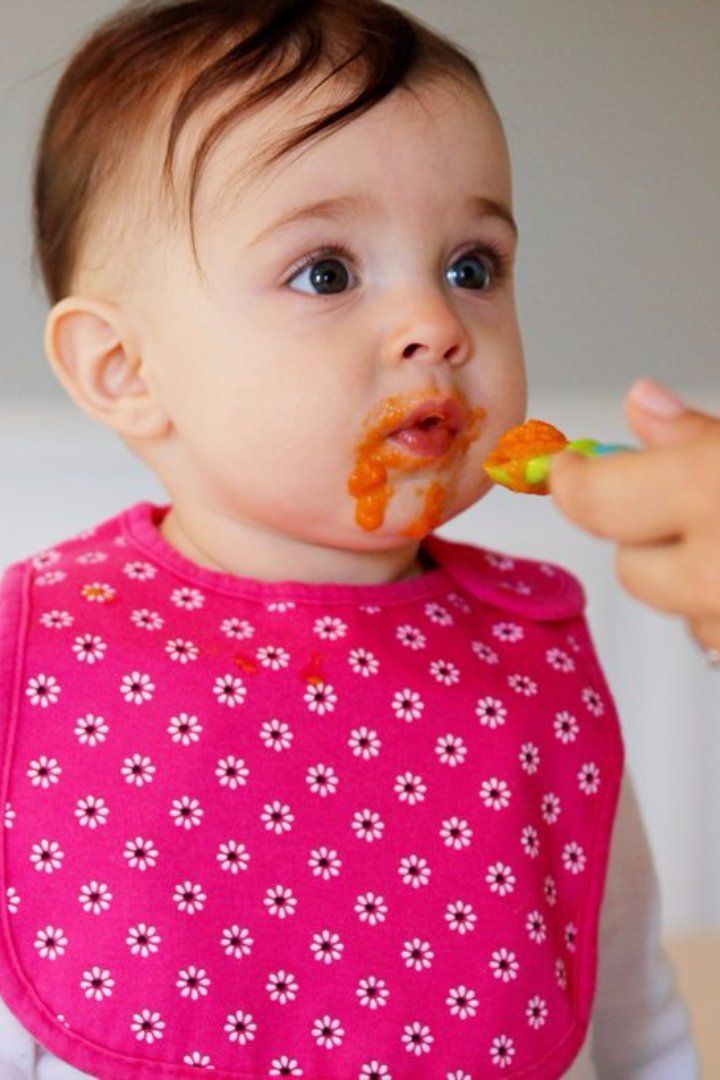 All of their product is made in southern California and is available only through their website.
Their blends are certified USDA organic, and most of them have a great nutritional profile. They arrive fresh and must be consumed within 14 days or should be disposed of. This is because they're not using any preservatives or pasteurization.
Pricing is based on your location and we weren't able to find a list anywhere, but they also run on a subscription service. Shipping is only available to the continental USA.
We did a trial checkout with the area code "90210" (Beverly Hills) and the plans range from $2.98/meal for 3 meals per day, to $3.93/meal for 1 meal per day. Much like the other subscription services like Square Baby, it's pretty pricey for what you're getting.
But the target audience of a product like this is those short on time and want to pay for convenience, so if that sounds like you, Little Spoon is a good brand to try.
Best choices from Little Spoon:
Broccoli Spinach (2g sugar)
Zucchini (2g sugar)
Butternut Squash (2g sugar)
Avocado Green Apple Broccoli Spirulina (6g sugar, broccoli and apple are main ingredients)
Kale Avocado Green Apple Chia (6g sugar)
Pitaya Pineapple Spinach Banana Coconut Oil (7g sugar)
Broccoli Pineapple Banana Hemp (7g sugar)
Carrot Apple Buckwheat Cinnamon Pumpkin Seed Flax Oil (7g sugar)
Kale White Bean Pear Basil Quinoa Avocado Oil (7g sugar)
Quinoa Butternut Squash Kale Apple (7g sugar)
Strawberry Basil Beet Pear Chia (8g sugar)
Spinach Mango Banana Hemp (8g sugar)
Feed these sparingly (possible heavy metal contamination):
Sweet Potato Carrot (5g sugar, possible heavy metal contamination)
Too much sugar:
Carrot Mango Coconut Milk Turmeric (10g sugar)
Carrot Mango Banana Chia (10g sugar)
Quinoa Raspberry Pear Coconut Milk Vanilla Date Wheat Germ Oil (13g sugar)
Blueberry Chickpea Spinach Pear Rosemary (9g sugar)
Sweet Potato Apple Blueberry Flax (9g sugar, possible heavy metal contamination)
Sweet Potato Apple Red Bell Pepper Turmeric (10g sugar, possible heavy metal contamination)
Pea Pear Mint (10g sugar)
Kale Carrot Pear (9g sugar, mainly pear and apple)
Carrot Apple Ginger (11g sugar)
Beet Banana Mango (14g sugar)
Pear (11g sugar)
Apple (12g sugar)
Mango (15g sugar)
Prunes (11g sugar)
Another Recommended Brand: Serenity Kids (Good But Expensive)
Serenity Kids is one of the best brands of store-bought organic baby food and one we'd recommend.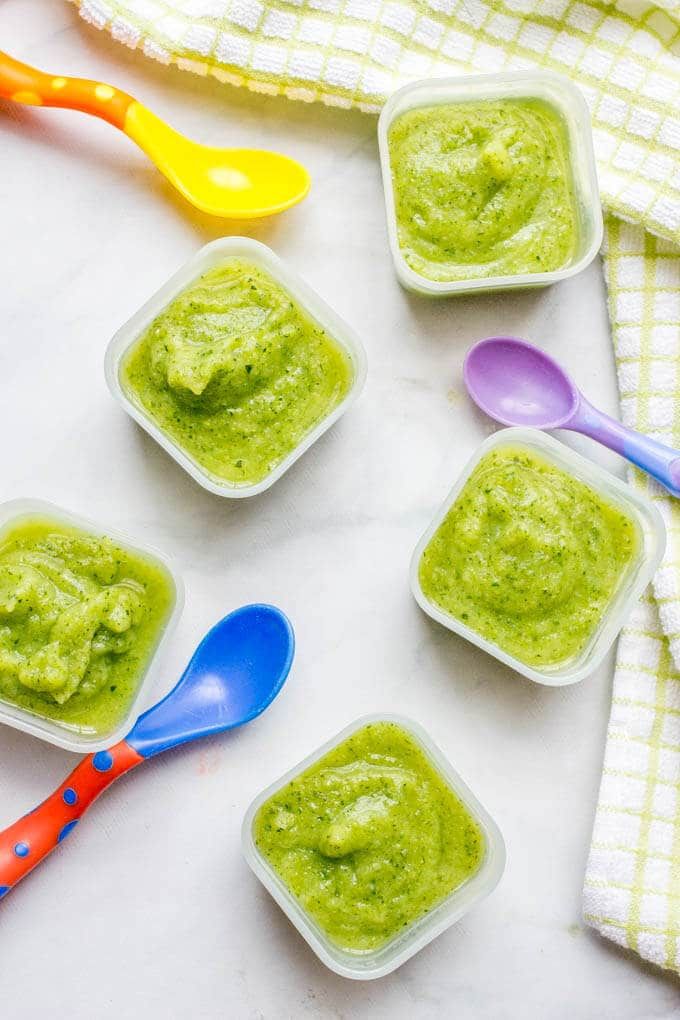 Click here to see their full range of baby foods. (USE CODE "GLOWINGNEST" FOR 15% OFF YOUR FIRST ORDER!)
Not all of their products are certified organic by the USDA but there's a reason for it. From small family farms, the beef and pork are raised organically without GMO feed, hormones or antibiotics. Due to the prohibitive costs, these small farms can't afford USDA certification. The wild-caught salmon can't be certified organic because it's not a product of agriculture.
At Serenity Kids, we carefully vet our suppliers to ensure we use the cleanest possible ingredients. We use organic vegetables that come from trusted American-family farms that conduct testing on their own soil, have robust food safety programs, and undergo the most rigorous food safety audit, SQF Level III. Meats are naturally lower in heavy metals, and we source ours from farms with the highest quality and environmental standards.

Serenity Carr, CEO of Serenity Kids
What we like about this brand is that the pouches contain a lot less sugar than most.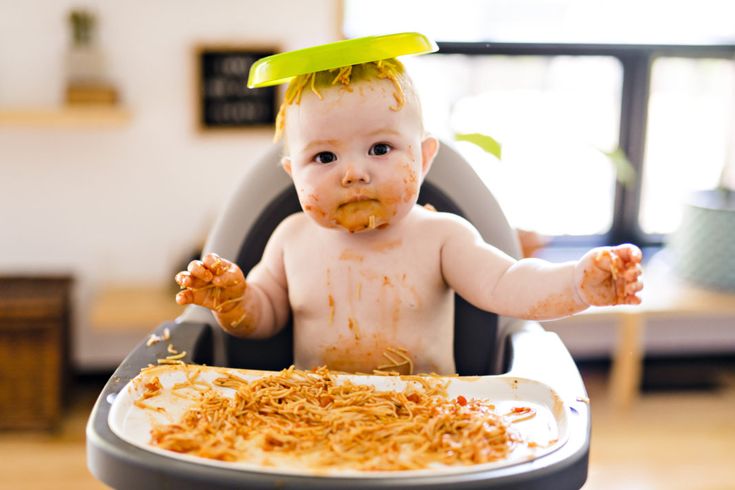 We looked at all of the products, and at most, they contain 4g of sugar per serving (the entire 100g pouch), where many competing brands have 12g or more sugar in the same serving size.
Parents of picky kids, rejoice.
Serenity Kids has an excellent policy where they will refund your money, no questions asked, if your child simply doesn't like the product.
The downside to this brand is that some of their product is expensive. The pouches with meat protein are $23.95 for 6 (or $4 each per pouch), while the veggie-only ones are $13.95 for 6, (or $2.30 each per pouch). The meat ones are the best, but at $4 per pouch it's not the most affordable option on the market.
Their labeling is also a little bit misleading. For example, the expensive meat pouches are labelled things like "Free Range Chicken with Organic Peas and Carrots." But if you take a look at the nutritional information, the first ingredient is actually peas, then carrots (which are both cheap), with the free range chicken being the third ingredient.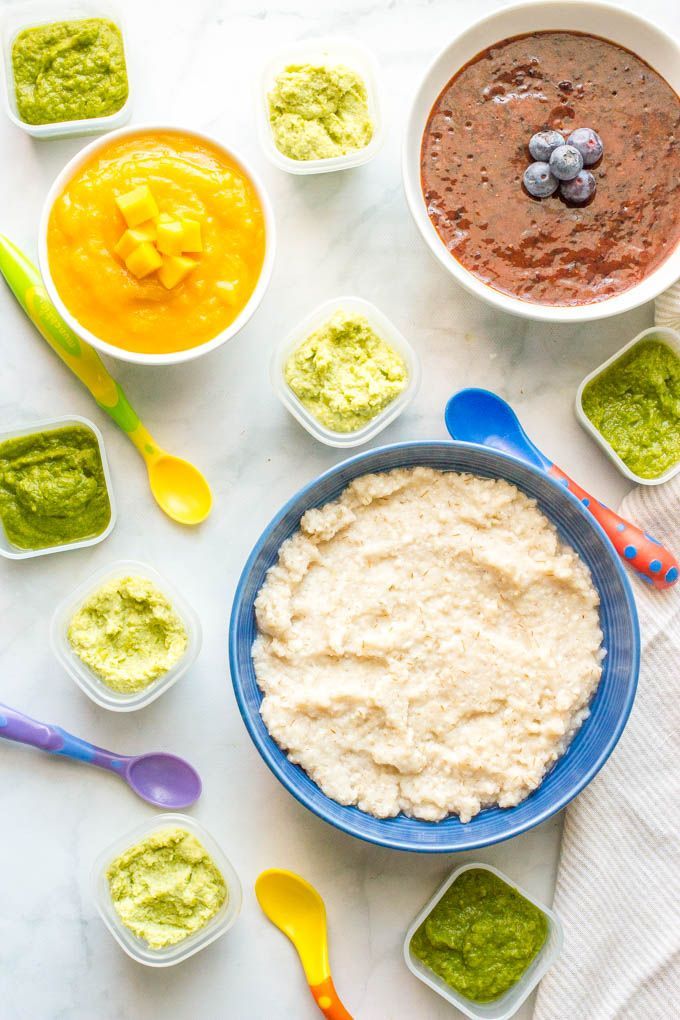 Yes, it's marketing, but it's misleading marketing, especially considering the cost of the meat protein pouches.
But having said that, if you have the money, this is a great brand that we highly recommend.
The best options from Serenity Kids:
Uncured Bacon with Organic Kale and Butternut Squash (1g sugar)
Wild Caught Salmon with Organic Butternut Squash and Beet (2g sugar)
Grass Fed Bison with Organic Kabocha Squash and Spinach (2g sugar)
Organic Butternut Squash and Spinach (2g sugar)
Organic Squashes (2g sugar)
Grass Fed Beef with Organic Kale and Sweet Potatoes (3g sugar)
Free Range Chicken with Organic Peas and Carrots (3g sugar)
Pasture Raised Turkey with Organic Pumpkin and Beets (3g sugar)
Feed these sparingly (metal contamination risk):
Organic Roots (4g sugar)
Organic Sweet Potato and Spinach (4g sugar)
NurturMe (not many good options)
NurturMe's big selling point is that they use quinoa in many of their products, including many of their baby food pouches.
Quinoa is a grain full of amino acids, omegas 3, 6, and 9, and more. It's considered a "superfood" in some circles and can be an excellent grain for your child.
Click here to see their baby food on Amazon.
The price isn't bad: at about $1.25 per pouch (if you buy the 12-packs), they're not going to break the bank, but you'd still be better off making most of these blends yourself.
The sugar content of their baby food pouches is a little higher than we'd like to see. This is because most of their blends contain sweet fruit like bananas, pears, or mango. For example, the pineapple + banana + oatmeal blend has 12g of sugar per serving, which is high. Because of this, we can't recommend this brand over others.
There's only one product they offer that is below our sugar limits:
apple + pumpkin + beet (7g sugar)
High in sugar content:
carrot + mango + apple (9g sugar)
pear + pea + spinach (9g sugar)
mango + guava + quinoa (11g sugar)
pear + quinoa + amaranth + spinach (10g sugar)
pineapple + banana + oatmeal (12g sugar)
strawberry + banana + amaranth (10g sugar)
banana + pumpkin + celery (11g sugar)
Brands To Avoid
Based on the 2021 baby food report by the Subcommittee on Economic and Consumer PolicyCommittee on Oversight and Reform, we strongly recommend avoiding these brands:
Avoid: Walmart (Parent's Choice), Sprout Organic Foods, and Campbell (Plum Organics).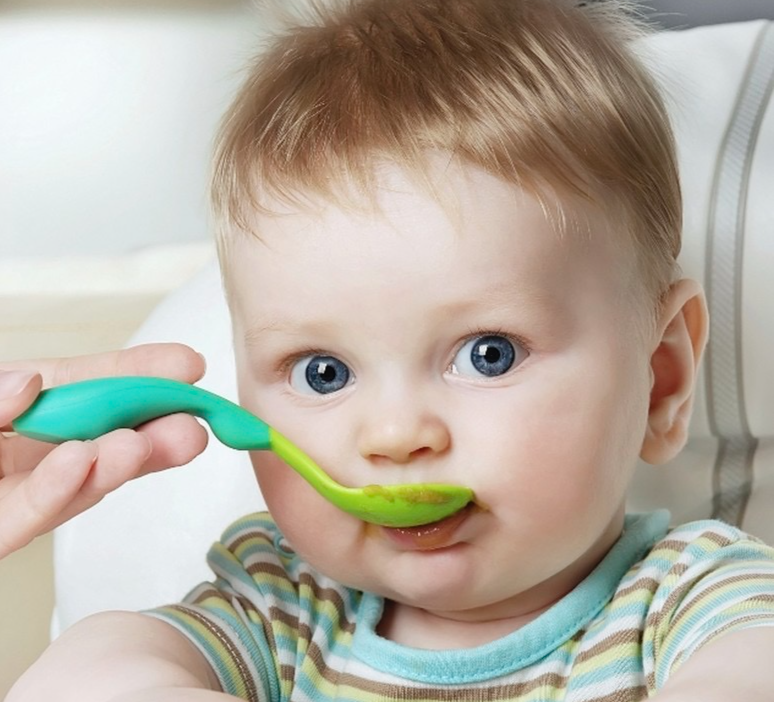 All three of these companies refused to cooperate with the investigation.
"The Subcommittee is greatly concerned that their lack of cooperation might obscure the presence of even higher levels of toxic heavy metals in their baby food products, compared to their competitors' products. Independent testing of Walmart, Sprout Organic Foods, and Campbell products has confirmed that their baby foods contain concerning levels of toxic heavy metals."
Avoid: Beech-Nut
According to the report:
"Beech-Nut used ingredients after they tested as high as 913.4 ppb arsenic. Beech-Nut routinely used high-arsenic additives that tested over 300 ppb."
"Beech-Nut used ingredients containing as much as 886.9 ppb lead. It used many ingredients with high lead content, including 483 that contained over 5 ppb lead, 89 that contained over 15 ppb lead, and 57 that contained over 20 ppb lead."
"Beech-Nut used 105 ingredients that tested over 20 ppb cadmium. Some tested much higher, up to 344.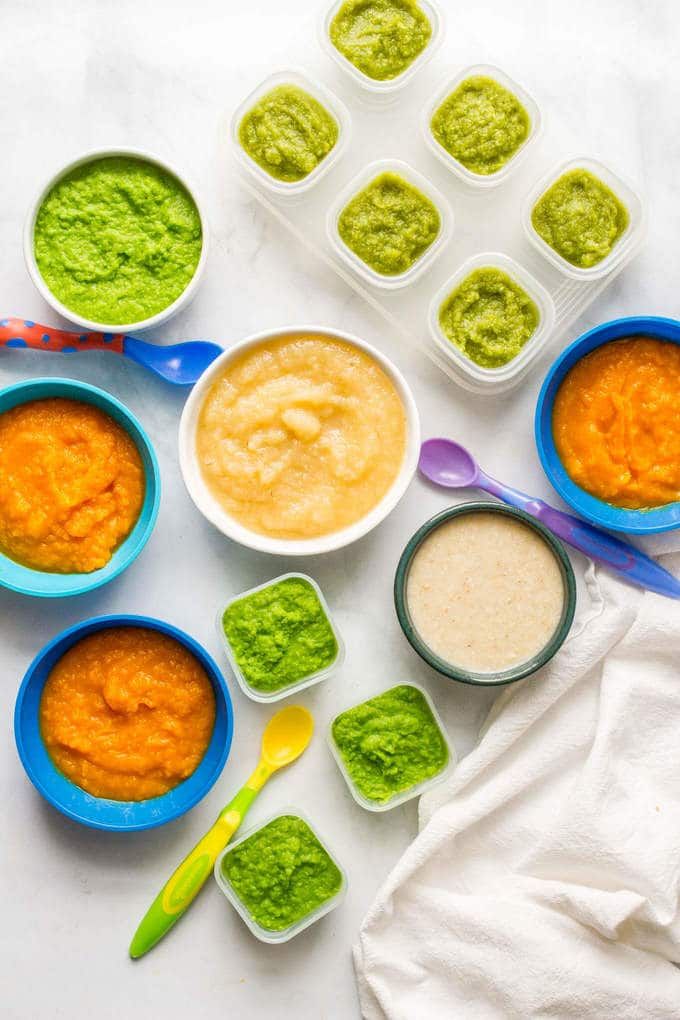 55 ppb cadmium."
"Beech-Nut (does) not even test for mercury in baby food."
For these reasons, we strongly recommend avoiding Beech-Nut's baby food.
Avoid: Nurture (HappyBABY)
According to the report:
"Nurture (HappyBABY) sold baby foods after tests showed they contained as much as 180 parts per billion (ppb) inorganic arsenic. Over 25% of the products Nurture tested before sale contained over 100 ppb inorganic arsenic. Nurture's testing shows that the typical baby food product it sold contained 60 ppb inorganic arsenic."
"Nurture (HappyBABY) sold finished baby food products that tested as high as 641 ppb lead. Almost 20% of the finished baby food products that Nurture tested contained over ten ppb lead."
"Sixty-five percent of Nurture (HappyBABY) finished baby food products contained more than 5 ppb cadmium."
"Nurture (HappyBABY) sold finished baby food products containing as much as ten ppb mercury."
"Nurture (HappyBABY) sold all products tested, regardless of how much toxic heavy metal the baby food contained.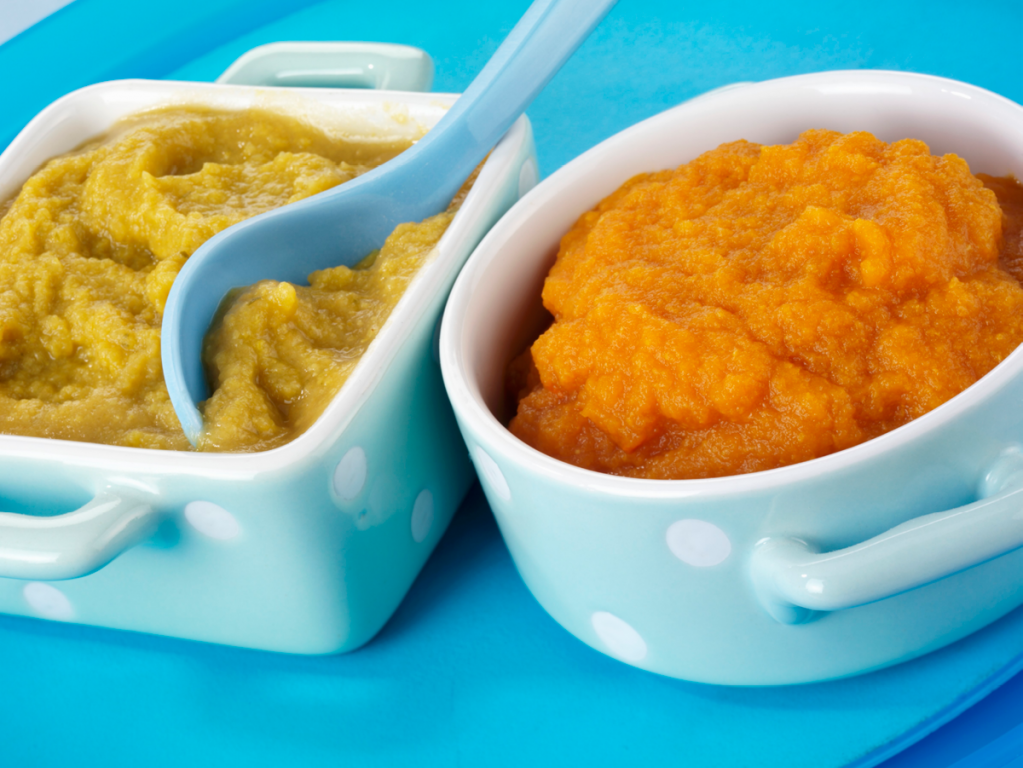 By company policy, Nurture's toxic heavy metal testing is not intended for consumer safety. The Food and Drug Administration (FDA) has only finalized one standard—100 ppb inorganic arsenic in infant rice cereal—and Nurture set its internal standard for that product 15% higher than the FDA limit, at 115 ppb."
Avoid: Hain (Earth's Best Organic)
According to the report:
"Hain (Earth's Best Organic) sold finished baby food products containing as much as 129 ppb inorganic arsenic. Hain typically only tested its ingredients, not finished products. Documents show that Hain used ingredients testing as high as 309 ppb arsenic."
"Hain (Earth's Best Organic) used ingredients containing as much as 352 ppb lead. Hain used many ingredients with high lead content, including 88 that tested over 20 ppb lead and six that tested over 200 ppb lead."
"Hain (Earth's Best Organic) used 102 ingredients in its baby food that tested over 20 ppb cadmium. Some tested much higher, up to 260 ppb cadmium.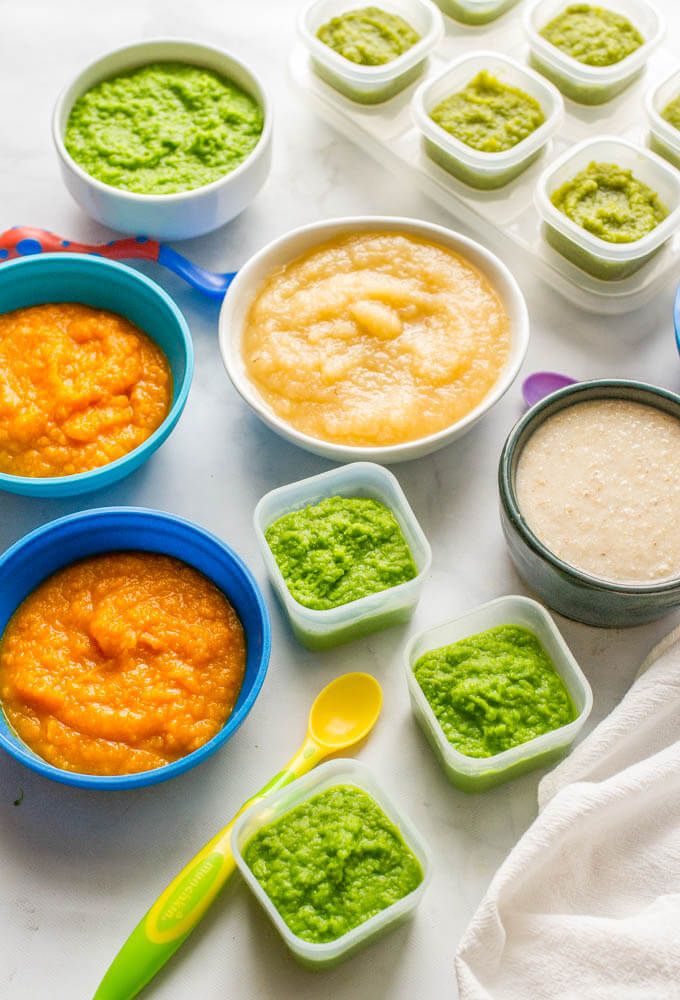 "
"Hain (Earth's Best Organic) set an internal standard of 200 ppb for arsenic, lead, and cadmium in some of its ingredients. But Hain exceeded its internal policies, using ingredients containing 353 ppb lead and 309 ppb arsenic. Hain justified deviations above its ingredient testing standards based on "theoretical calculations," even after Hain admitted to FDA that its testing underestimated final product toxic heavy metal level."
Avoid: Gerber
"Gerber used high-arsenic ingredients, using 67 batches of rice flour that had tested over 90 ppb inorganic arsenic."
"Gerber used ingredients that tested as high as 48 ppb lead; and used many ingredients containing over 20 ppb lead."
"Seventy-five percent of Gerber's carrots contained cadmium in excess of 5 ppb, with some containing up to 87 ppb cadmium."
"Gerber rarely tests for mercury in its baby foods."
The Problems With Baby Food
Problem #1: Toxic Metals? In My Baby Food?
95% of baby food -- even organic baby food -- contains one or more toxic heavy metals.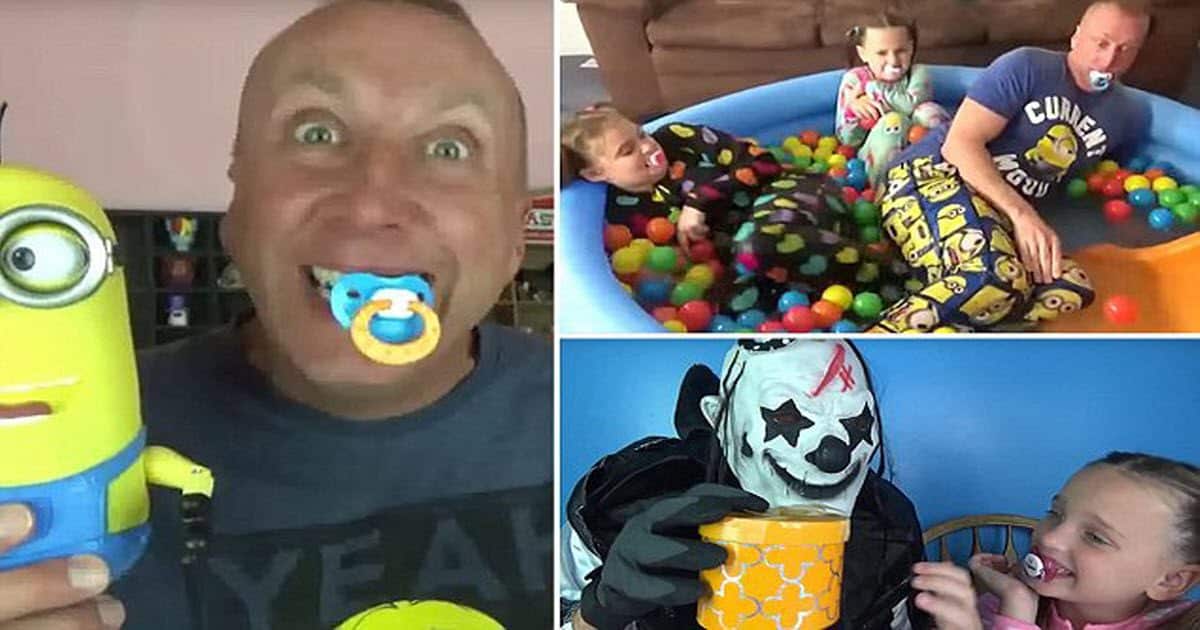 This is the terrifying findings of a recent (November 2019) study by Healthy Babies Bright Futures (HBBF), an organization dedicated to reducing babies' exposure to toxic chemicals.
They found the following toxic metals:
Lead - A whopping 94% of baby food tested contained lead. Extremely toxic.
Cadmium - 74% of baby foods contained this metal linked with brain damage, cancer, and more.
Arsenic - 73% of tested baby foods contained this toxic metal with links to damage to developing brain and nervous systems.
Mercury - 32% contained mercury, which is linked to brain damage and worse.
As scary as this sounds, you shouldn't be alarmed. It's easy to read information like this and start freaking out, but it's not the end of the world, and it doesn't mean that you shouldn't feed your child store-bought baby food.
So if even organic baby foods can contain these toxic metals, what can you do about it?
In our guide, we will identify the safe baby foods and mark those that contain high amounts of sweet potato or carrot.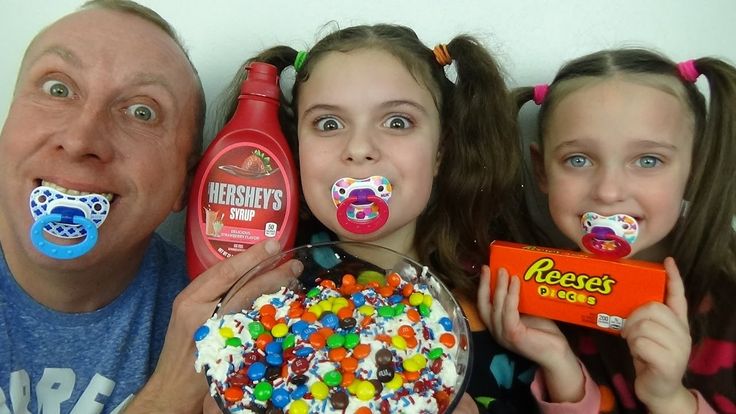 But please don't live in fear of letting your little one eat carrots and sweet potatoes. It's fine -- variety is the key!
Safe Alternatives
Unfortunately, making your baby food isn't going to avoid these heavy metals. And the standards like USDA organic certification don't account for heavy metals, so even buying organic isn't going to avoid it.
The following is a list of better alternatives to carrots and sweet potatoes. Since these veggies are grown above-ground, they should be safe from toxic heavy metal contamination.
However, since several of these options (like apples and pears) are high in pesticide content, they should always be bought organic when possible.
Bananas
Apples
Prunes
Pears
Butternut squash (similar nutrient profile to carrots and sweet potato)
Pumpkin (also has similar nutrient profile to carrots and sweet potato)
Peaches
Grapes
Problem #2: Commercial Baby Food Can Be Misleading and Unhealthy
You have to be very careful when it comes to blindly trusting baby food labeling.
You might think that the industry has our children's best interests in mind and would make the foods as healthy as possible, right?
Unfortunately, that couldn't be further from the truth.
You don't have to look very far to find baby foods full of processed ingredients and tons of sugars. Feeding your little one a diet of baby foods like this will set them up to prefer sweet foods and reject those that aren't sweet—a recipe for a picky eater.
And what's worse is that just because a label says it's "spinach and beet," if you turn the package over and look at the ingredients, you might find that it's mainly just cheap fruit purees and juices with spinach and beet being a tiny percentage of the actual container.
It's super important to expose our children to various tastes and textures at a young age, so they grow up to enjoy all of the different foods we have available. A child given only a diet of sweet, fruit-based foods might grow up to dislike the bitter taste of spinach and never learn to enjoy it.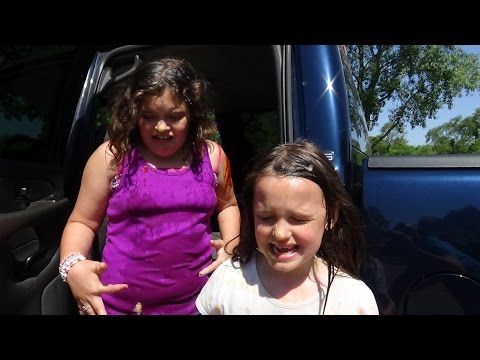 Look at the label for this Gerber baby food pouch:
Ingredients include coloring, gelatin, juice concentrates (to make it sweeter), added sugars (14g of sugar!), and many ingredients you can't even pronounce. Plus less than 1g of fiber, which is crazy considering apples and strawberries are high in fiber in their natural form.
Problem #3: Sugars
Recently, baby food has come under fire for the high levels of sugars.
These super-sugary foods and treats are setting children up to be hooked on them. A diet heavy in sugars can lead to tooth decay, obesity and other health effects.
It's a trick. You'll buy a baby food pouch that says it's "spinach, kale, and apples," but little do you know that apples are the main ingredient. Baby eats it and loves it, and you're like, "wow, this baby food is awesome! She's eating spinach and kale like you wouldn't believe!" -- but it's just full of sugar, and that's why she likes it so much.
A sneaky way companies add sugar to their baby foods is by using concentrated juices, such as pear.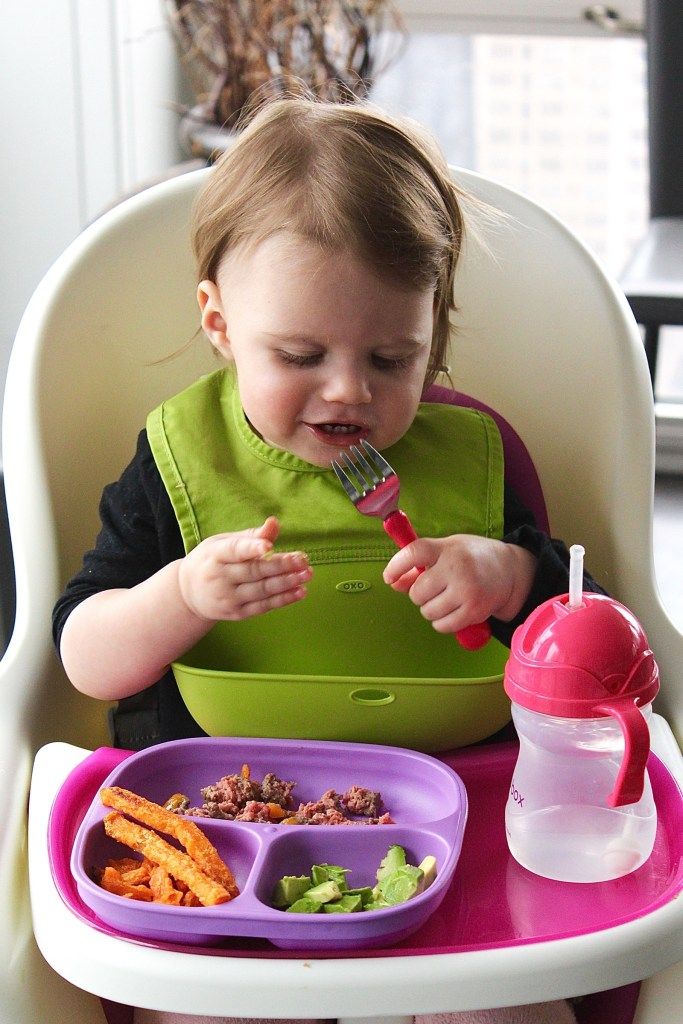 You might read the label and see "concentrated pear juice" and not think twice about it. Still, it's adding a lot of unnecessary sugar.
We are giving kids a sweet tooth from an early age.
A significant side-effect of giving our kids too much sugar is giving them a taste for sweet foods, which can continue as they get older.
It's essential to expose children to various tastes—sweet, sour, and bitter—so that they learn to enjoy them as they get older.
If we feed our children purees full of sugar, they might very well grow up to only appreciate sweet and sugary tastes.
Feed a variety of foods, not just fruits.
A lot of store-bought purees are essentially boiled and reduced fruits, making them concentrated in sugar. Often, manufacturers use fruits like banana and mango, which are naturally high in sugar, and when reduced, end up making for baby food that is very high in sugars.
You might be wondering: if it's fruit sugar, isn't that okay?
Unfortunately, it isn't.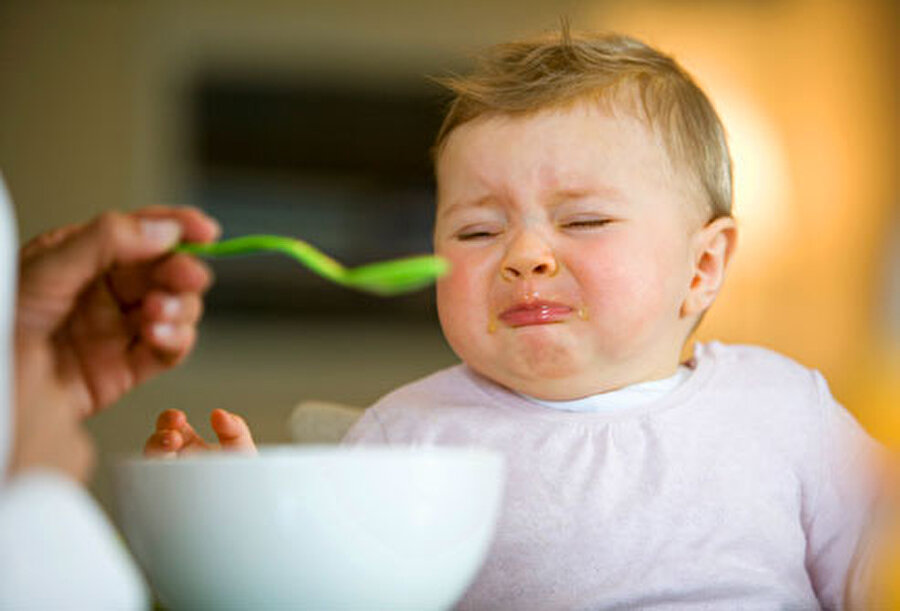 We believe that baby food should be, ideally, lower in sugar. We will indicate which foods have acceptable levels of sugar.
The Solution: A Healthy, Organic Baby Food That's Low in Sugar
Thankfully, even with the issues outlined above, it's still possible to find an outstanding, organic store-bought baby food that you can trust. There are no harmful, toxic chemicals, not loaded with sugars, and full of good, healthy nutrients that your little one needs.
To be sold as organic in the USA, baby food needs to be certified by the USDA. But there are three different certifications the USDA might give an "organic product."
Let's take a look at them.
What Do The Organic Labels on Baby Food Mean?
In the US, the USDA (United States Department of Agriculture) controls the labeling of organic products.
A product that has the USDA logo is certified organic. However, that doesn't necessarily mean that the product is 100% organic.
There are several certifications you'll find on organic foods.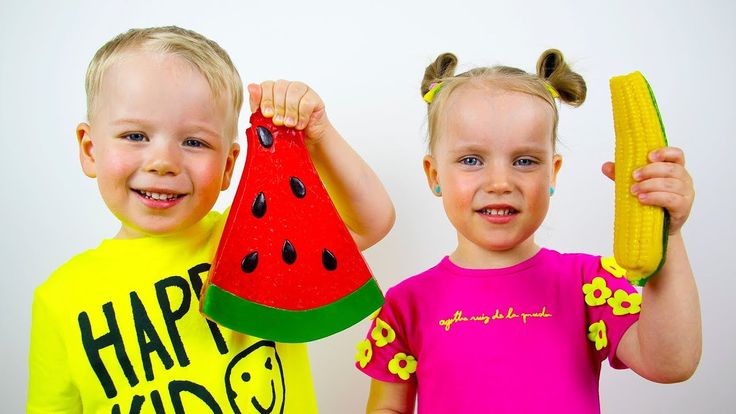 They are as follows:
100% Organic: Completely free of all chemical fertilizers, hormones, pesticides, antibiotics and genetic modification. You won't find any baby food labeled 100% organic.
USDA Organic: This label can be used on any product that contains at least 95% organic ingredients. The 5% non-organic ingredients must either be unavailable commercially in organic form.
Made with Organic Ingredients: If a product is labelled "made with organic ingredients", it must contain at least 70% organic ingredients.
The Non-GMO project.
For a baby food to carry the "non-GMO Project Verified" label, the company that sells the product has both:
Paid a fee to the Non-GMO Project.
Had their product lab-tested to insure that the product has no genetically-modified ingredients.
However, this testing isn't perfect.
While the project does do its best, with current technologies, they can't 100% guarantee that the ingredients haven't been genetically modified.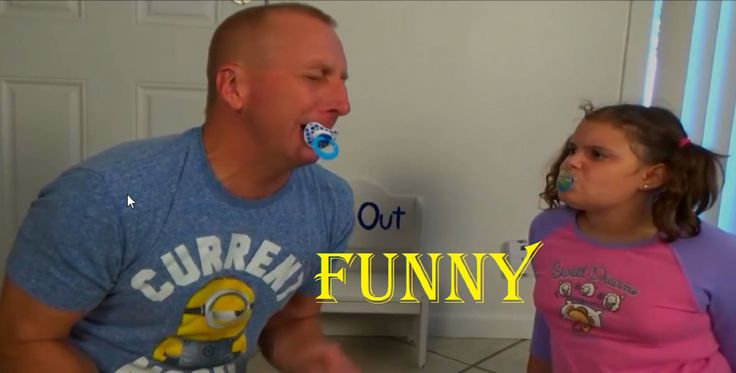 In reality, the label means that the product contains little GMO material, not that it's necessarily completely free of GMO material.
The Non-GMO Project isn't without its controversies. Many critics claim that the non-profit is preying on consumer's fears because they will certify any product as being non-GMO even if it can't possibly be genetically modified.
If you're shopping for baby food at the store and one catches your eye because it says "contains no cyanide", you might think to yourself "Wow, I had no idea that baby food could contain cyanide, I better buy this one." But in fact, none of the baby foods contain cyanide. It's the same idea with the non-GMO verification.
It's the best we have right now, and I'd definitely prefer a product with the non-GMO label over one without it.
How To Find a Healthy, Organic Baby Food
Here is some helpful criteria you should follow, that we used when making our list of the best organic baby foods:
Low in sugar content. Manufacturer's love to put a ton of sugar in their products, so aim for those that have 8g or less sugar per serving.
Avoid products that contain any ingredients that are likely to be contaminated with heavy metals. The worst offenders are those with sweet potato and carrot and we will label those that should be avoided.
Go for non-fruit pouches. Veggie-based pouches are typically more nutrient-dense and have less sugars. Not only that but it helps your little one get used to the taste of actual vegetables.
Beware of the labels. If a product says it's "spinach, broccoli and apple, you have to read the label. The actual main ingredient might be just apple.
Look for the fiber. A lot of baby foods are filled with water or fillers and have very low fiber. 2g of fiber is a good place to aim for.
Making Your Own Baby Food
We would strongly recommend making your own baby food over store-bought jars or pouches.
Here's why:
It's far cheaper. Organic baby food pouches can run as much as $5 per serving, which can really add up.
You know exactly what's going into it. It's easy to buy organic ingredients from the local grocery store, and you're probably not going to add any preservatives, right?
Most baby purees are processed. Even if they're organic, they're still going through a process that can destroy some of the nutrients in the food.
You can use any food you want. There are some common ingredients in packaged baby foods. If you make your own food, you can use lesser-used ingredients, like melons or meats. A wider variety of food makes for a less picky baby!
Baby can eat the same food as the family. This not only makes for a bonding experience, but exposing them to a wider variety of foods can make them less of a picky eater as well.
Store-bought food can be high in sugar. Because of the process they use to make the purees, which often means boiling and reducing the fruit down, it ends up being more highly concentrated with sugars. Some companies even do sneaky things like add grape juice concentrate to the mixture, making it much sweeter than it should be.
If you think it's too complex or time-consuming to make your own food, it's not. You can spend an hour or two making food and make enough for the month.
The Dirty Dozen: Foods to Avoid
What's the dirty dozen? Nope, it's not a rap group.
It's the Environmental Working Group's list of the top 12 fruits and vegetables to avoid by the amount of pesticide residue found in them.
If you decide to make your own baby food, it'd be best to avoid any of these veggies if you're not buying them 100% organic.
Apples top the list, along with peaches, celery, and potatoes. You can find the complete list here.
Keeping Baby Food Safe: Some Guidelines
There are some guidelines you should follow when handling and using your baby food.
Pay attention to the expiry dates on food. Most baby foods, even the organic ones, have preservatives and are pasteurized to make them shelf stable. But you should still be careful. This is especially true for some of the choices on our list that don't have preservatives at all. If it looks funky or the packaging seems damaged, throw it out.
To keep things as safe as possible, throw out uneaten portions of food. It might be okay in the fridge for a few hours, but if it's going to go overnight, just toss it out. Bacteria from baby's mouth will multiply quickly in containers.
Never feed baby any home-canned foods. These foods sometimes contain bacteria that is no problem for grown adults, but not so much for the immature immune systems of infants.
If you make your own food and freeze it, make sure to label it properly. In general, fruit or veggie-based foods should be used within 3 months of freezing.
If you're traveling with a baby food pouch that's opened, always keep it in a refrigerated container.
Summing It Up
It's definitely worth making sure you feed your baby organic foods, whether or not you buy them pre-made or make them yourself!
I like the idea of doing both.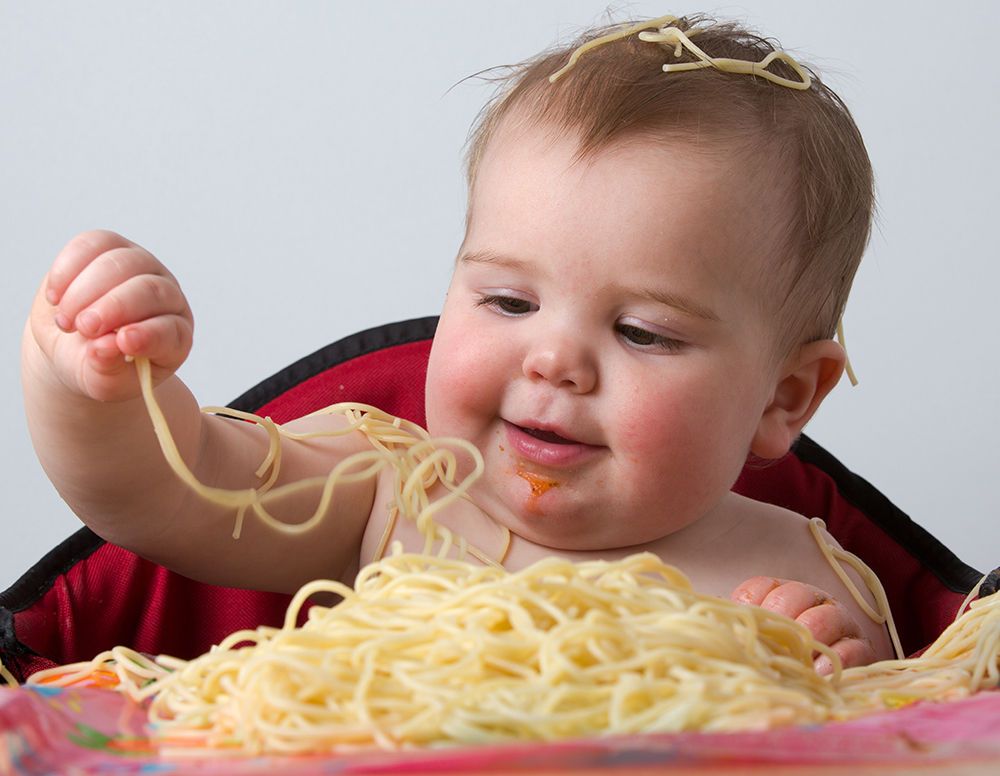 Make your own natural, healthy baby food while you have the time, but have premade baby food packets or jars for the times when you don't have the energy or time to make food.
The organic baby food we recommend is
Yumi
.
They use organic vegetables that come from US family farms, and both the ingredients
If you want a quick recommendation for a great organic baby food brand, click here to check out Yumi, our recommended brand. Use code "BETTERGOODS50" for 50% off your first order.
I'm personally really glad that more and more moms are realizing how important it is to watch what we give our children!
Do you make your own baby food? If not, do you stick to organic food? Do you have any questions? Let me know in the comments section below!
5 worst foods for kids
More and more families are worried because children are eating the healthiest diet possible as we become more aware of the health effects of certain foods on babies.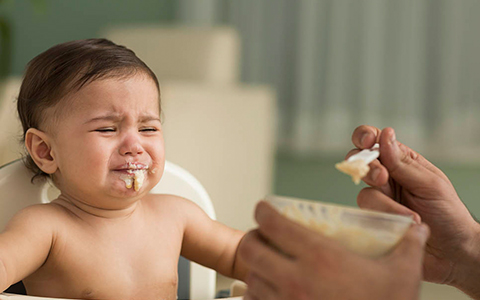 From the age of 2 until the pediatrician instructs otherwise, children can eat almost anything. However, there are certain foods that, although they can be eaten, are really bad for their health, so they should be eliminated from your diet.
The consequences of eating any of the 5 worst foods that you will see below can be as follows: as serious as childhood obesity, diabetes and other types of diseases. On the other hand, these are in any case products that do not contain essential nutrients. That is, these products do not bring anything useful for the child's body and therefore are completely optional.
Index
1 5 worst products

1.1 Candies and gummies
1.2 Industrial baked goods
1.3 Prepackaged juices and soft drinks
1.4 Ultra processed
1.5 Salty snacks
so you can replace them with other, healthier foods.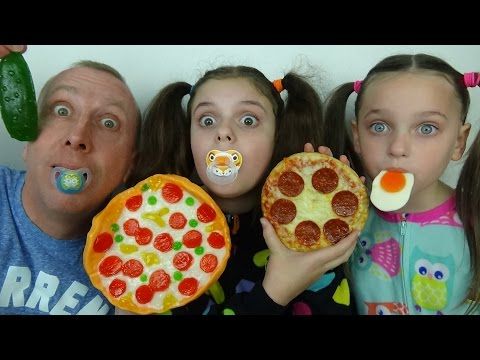 Candies and gummies
Candies, trinkets, Hominola, etc., products of sugar, chemicals, flavor enhancers , few recommended oils and saturated fats among others. In other words, with every gummies your child eats, he will be introducing a large amount of empty calories into his body, as well as dangerous substances. Excess sugar can affect your children's health in different ways.
Dental problems : Sugar in gummies remains between the teeth for a long time, which can cause tooth decay , among other problems.
Diabetes
Overpriced and obese
Hypertension
Instead of using industrial candies and gummies, you can try to prepare at home as jelly beans for your children.
Industrial baked goods
Industrial sweets and buns, although they are increasingly trying to make them with fewer harmful substances, are still products full of saturated fats, sugars and all kinds of harmful preservatives .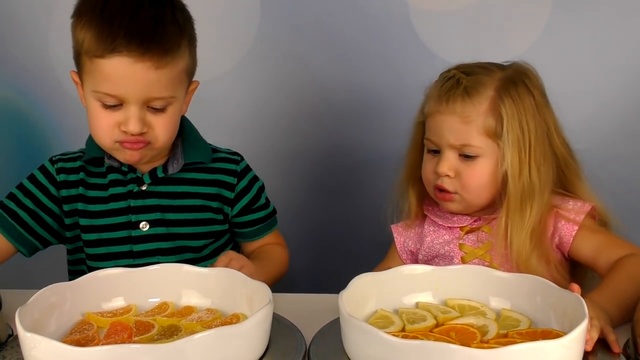 Instead of opting for industrial baked goods, make homemade cakes, cakes, cookies, and all sorts of sweets that you can make with your kids.
So you can choose the healthiest foods and control sugar in sweets. In addition, your children will be interested in preparing and processing these products.
Prepackaged juices and soft drinks
Prepackaged juices contain very little fruit and a lot of sugar , so they are harmful to children's health. Even worse are carbonated drinks and carbonated drinks, which contain a lot of sugar and other very harmful substances.
Even natural juices are no longer suitable for children, as many pieces of fruit are required to obtain the required amount. In addition, they have much more sugar than whole fruits. Therefore, avoid the abuse of natural juices and choose to give them natural fruits .
Ultra finished
And this category includes hamburgers, pizzas, hot dogs, etc.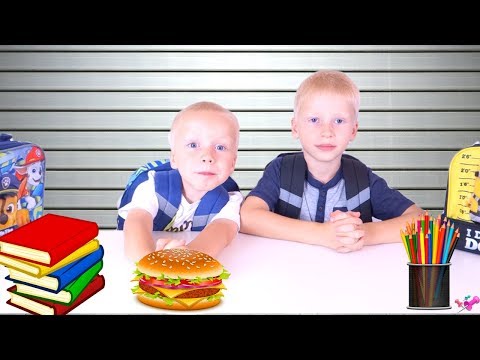 whether they are frozen and heated at home or consumed at a fast food restaurant. This doesn't mean you can't give your kids a hamburger or pizza. What you can do is always cook them at home using the healthiest products and get meals that are much richer than ultra-processed ones.
In this link, you will find very useful options for cooking homemade pizza with natural ingredients and very amazing.
Salty snacks
Potato chips, fried potatoes and all kinds of similar snacks contain artificial flavor enhancers, hydrogenated oils, excess salt and a host of very unhealthy substances. If you want to give your kids an occasional snack, you can make some very healthy potato chips at home. You only need to cut very thin slices of potatoes and bake them with a little olive oil. Delicious, healthy and perfect for a Saturday night with the family.
The content of the article complies with our principles of editorial ethics.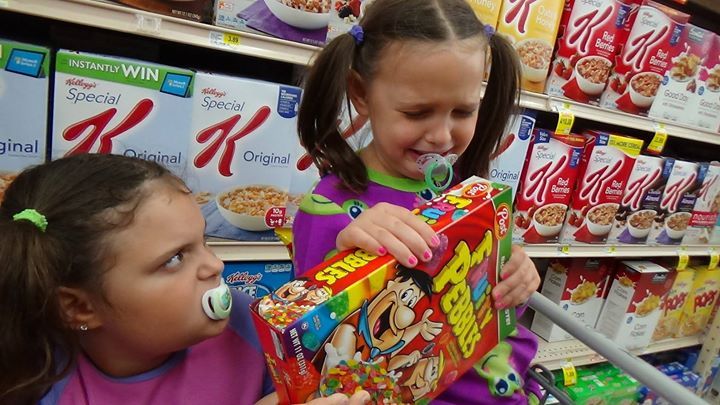 To report a bug, click here.
You may be interested
Baby food through the eyes of a nutritionist
Why you shouldn't believe the advertising of nutritional supplements for children, what are the worst eating habits, how to keep your child from unhealthy snacks? Nutritionist Katarzyna Blazheevskaya, author of the book Nutrition for Children. Wise and healthy. "
According to a study, Polish children gain weight the fastest in Europe. Katarzyna Blazheevskaya, pediatric nutritionist, mother and author of the book Nutrition for Children. Wise and healthy.
What are some of the worst eating habits you have encountered while working as a nutritionist?
Perhaps the worst thing that patients regard food as a necessary evil, an unpleasant duty to kill hunger. They don't think about nourishing the body. They have a problem because they want to lose weight, lower their cholesterol, or cure their heartburn.
They come to me as a wizard who will say a magic spell and help. To say that we are what we eat should make us think. For example, if we are deficient in omega-3 fatty acids in our diet, it is not possible to create the correct myelin sheaths in the cells of the nervous system, which in turn leads to impaired concentration. And so with all the ingredients. Food is, first of all, health and proper functioning of the body.
What do you think of tablet dietary supplements? The advertisements that we hear on radio and television show that almost all vitamins and minerals can be obtained by taking supplements.
Unfortunately, I totally disagree with this. What's more - manufacturers themselves often talk about issues with supplement quality, dose cries, bioavailability, biological retention, etc. Supplements will never affect our body in the same way as natural ingredients taken with food.
In addition, you must be careful not to overdose on vitamins and minerals. For example, in the United States, treating oversupplementation, that is, excess nutrients in the body, is more expensive than treating a deficiency. So I will really be very careful and take care of a varied, seasonal, healthy diet, which can be supplemented if necessary with one ingredient.
Staying on the subject of supplements, or a good solution for the so-called Are drugs "poor eaters" that stimulate appetite?
It is very common for parents and grandparents to think that a child is fussy, and after writing down everything that he eats during the day, it turns out that these amounts completely meet his needs , or that his diet includes so many snacks that nothing is surprising when a toddler refuses to sit at the table at lunchtime. I don't underestimate the problem, because of course there are children who really "live in the air" - but here you can also wait for this period.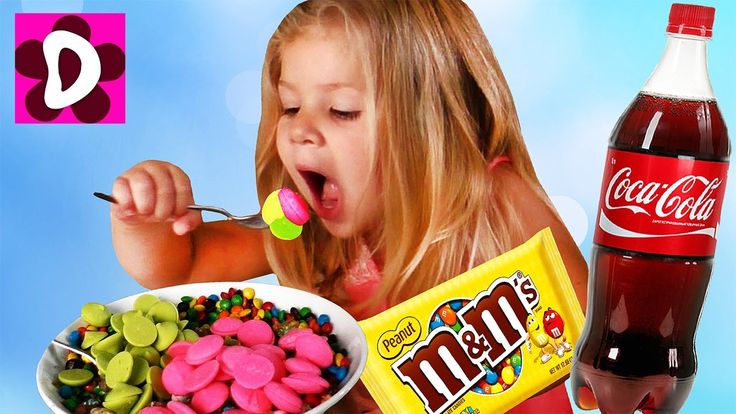 Of course, however, it is better to give your child herbs that increase appetite or improve digestion, instead of stuffing him with sweets "as long as he eats something."
A common problem for moms trying to introduce a new diet is grandparents or other family members who feed their kids unhealthy snacks. Could you advise our readers how to react in such situations?
This is a very complex topic. First, a serious conversation is important. Not only do they say: mother, grandmother, do not give the child sweets. The consequences of such actions should be explained. Often such a grandmother suddenly thinks of her friend with diabetes and begins to understand what is at stake. Sometimes, unfortunately, it is necessary to take more serious action and firmly say that we are raising our child in a certain way and please do not question it.
"Strangers" are also difficult, so I urge you never to feed your children without asking their guardian if you can - this refers to sweets, but remember that children also have food allergies, so these snacks can do more harm than good .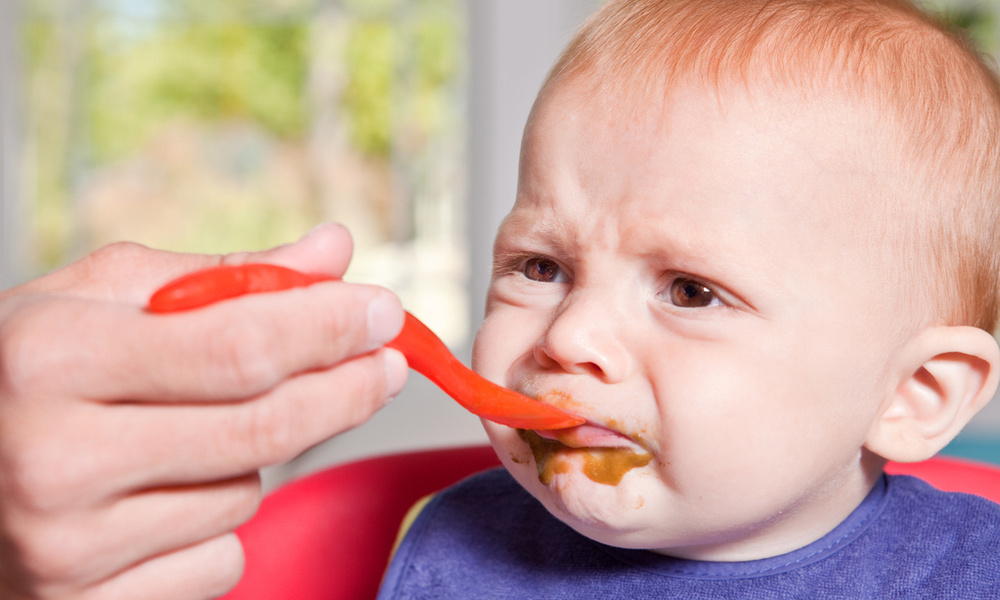 For a long time I was convinced that my son didn't eat sweets - until one day instead of babysitting I went for a midday walk with him, and Stane suddenly knocked on my neighbor's door. The door opens, I apologize clumsily and explain that it wasn't until my son knocked as he walked by that the neighbor said, "But Ste and I have that habit - and she gives him cookies." For which my son, as it turned out, knocked on it every day ...
The vegan diet has become popular in recent years. We read in your book that it can be used in children. Could you give our readers 5 tips to keep in mind when using this diet for a child?
It is difficult to include in a few rules all the recommendations for proper feeding of children. As for vegans, I think they are more aware than some vegetarians who, while cutting meat from their diet, replace it with more cheese or dairy products - which is a very bad move. Every child's diet should be very varied.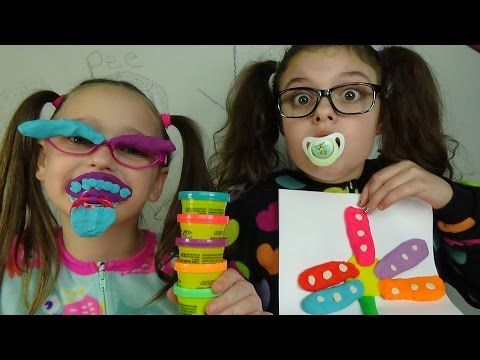 When eliminating animal products from the diet, we should automatically take care of a large amount of plant protein - from nuts, seeds and legumes. Whole grains should be the basis of such a diet, in addition, all vegetables and fruits should be included in the diet in large quantities. I also recognize the need to supplement this diet with vitamin B12, which we will not provide to our children and ourselves.
In the 21st century, the world is struggling with the problem of eating disorders. Not only obesity suffers from this, but also anorexia and bulimia, affecting young and young children. What signals, as parents, should disturb the child's behavior?
This is a very complex topic related to the psychology and observation of our child. Of course, weight loss is a red flag, but we can often see early warning signs, such as excessive interest in food. On the one hand, eating disorders are often the result of other problems: lack of acceptance, willingness to control one's life, etc.